Ex-Tucker Carlson Producer Suing Tucker Carlson Has Never Met Tucker Carlson, Lawyer Admits
Chris Menahan
InformationLiberation
Apr. 26, 2023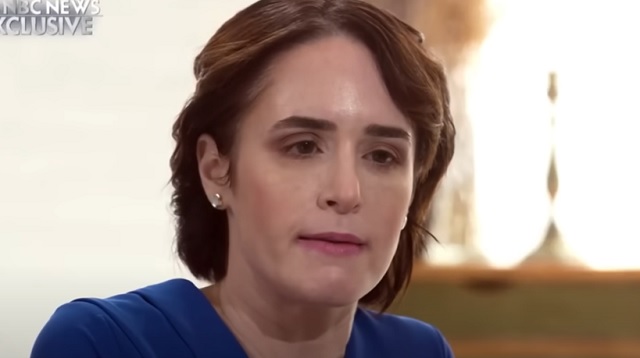 Ex-Tucker Carlson Tonight producer Abby Grossberg, who is currently suing former Fox News host Tucker Carlson for allegedly "breaking" her and making her life a "living hell" in his "sexist" and "antisemitic" workplace, never met Tucker Carlson in person, her own lawyer has admitted.

From The Spectator, "Confirmed: ex-Tucker Carlson producer suing Tucker Carlson has never met Tucker Carlson":

Lawyers for Abby Grossberg confirmed to The Spectator that the former Fox News producer never actually met Tucker Carlson in person while working on his show.

"Like many on the [Tucker Carlson Tonight] staff, Abby never met Tucker Carlson in person because he taped the show from his personal studios in Maine and Florida, and he did not visit Fox's NY HQ during her time there," Kimberly A. Catala, one of the attorneys representing Grossberg, said.

The statement confirms a recent report from a former Fox News employee and complicates the story about Carlson, Grossberg and the workplace environment on the show he hosted -- as well as the lawsuit's alleged connection to Carlson's firing on Monday.

Grossberg, who was the head of booking for the show from July 2022 until she was placed on administrative leave in March of this year, alleges that Carlson encouraged a hostile and sexist workplace environment among his employees. Grossberg says she was subjected to bullying, antisemitic comments and sexism by staff while working out of Fox's Manhattan office.

"Tucker and his executive producer Justin Wells, who was also fired, really were responsible for breaking me and making my life a living hell," Grossberg said in an MSNBC interview with Nicolle Wallace yesterday.
The LA Times reported Monday that Grossberg's lawsuit played a part in Rupert Murdoch's decision to fire Carlson.



Follow InformationLiberation on Twitter, Facebook, Gab, Minds and Telegram.