AOC Celebrates Tucker's Ouster: "Deplatforming Works and is Important"
Chris Menahan
InformationLiberation
Apr. 25, 2023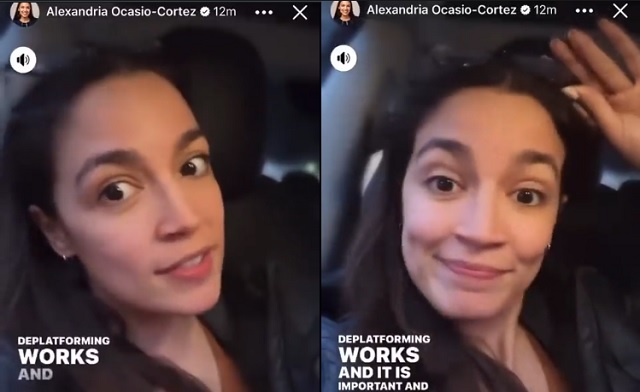 Alexandria Ocasio-Cortez is thrilled that Tucker Carlson was fired by Fox News and wants the federal government to censor more of her critics for "incitement of violence."


From The Post Millennial:

AOC took great mirth in the departure of Tucker Carlson from Fox News on Monday, posting a video saying "Tucker Carlson is out at Fox News couldn't have happened to a better guy."

[...] "What I will say though is, while I'm very glad that the person that is arguably responsible for the-- some of the largest-- driving some of the most amounts of death threats and violent threats, not just to my office, but to plenty of people across the country," she continued without evidence.

"I also kind of feel like I'm like waiting for the cut scene at the end of a Marvel movie after all the credits have rolled, and then you see like the villain's like hand reemerge out to grip over like the edge of a building or something.

"But deplatforming works and it is important and there you go. Good things can happen," she concluded.
Just days before Carlson was unceremoniously fired, AOC told Jen Psaki -- who now has her own show on MSNBC -- that Carlson's speech is "very clearly incitement of violence" and needs to be dealt with by the federal government.


AOC fashioned herself as some sort of maverick when she was elected to congress but now she's nothing more than a regime shill.

Follow InformationLiberation on Twitter, Facebook, Gab, Minds and Telegram.