Robert Singletary, the 24-year-old thug who shot up his neighbors in North Carolina over a basketball rolling into his yard, was free on bond despite carrying out "a brutal sledgehammer attack on his girlfriend," Fox News reports.

From Fox News, "North Carolina man accused of shooting girl, 6, in face was freed on bond in hammer attack":

The North Carolina man accused of shooting three people, including a 6-year-old girl in the face, after a basketball rolled into his yard was free on bond in a brutal sledgehammer attack on his girlfriend.

Robert Singletary, 24, surrendered Thursday to authorities in Tampa, Florida, after police said he shot and wounded six-year-old Kinsley White and her parents on Tuesday night.

"The man came running up here. He shot my daddy," Kinsley told the Gaston Gazette, speaking from outside her home as she held her grandfather's hand. "He just finished wasting all his bullets. We don't even know the man."

A bullet grazed the girl's cheek and her mom Ashley Hilderbrand's elbow. Her father, Jamie White, who had rushed to protect her, was shot in the back and is in serious condition.

Singletary allegedly opened fire after children playing at the White home went into his yard to retrieve a basketball.

Tracy Hilderbrand told Fox News Digital that her sister, Ashley Hilderbrand, got to see her husband for the first time Thursday. "He has his liver split, he has a piece of lung missing, he has a broken rib and something [with] his abdomen," she said.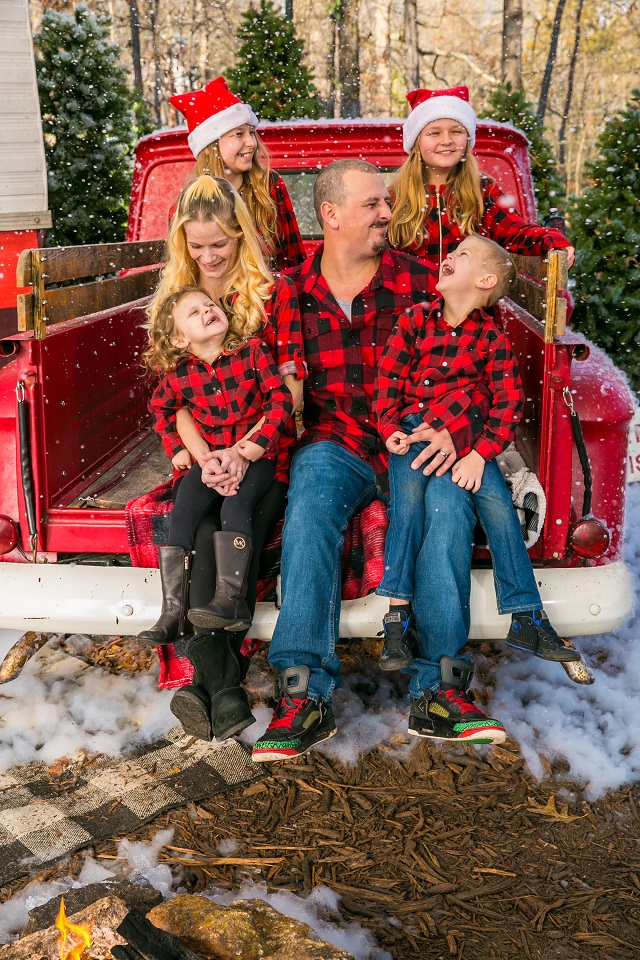 Singletary was free at the time of the shooting on a $250,000 unsecured bond for a vicious sledgehammer assault on his 21-year-old girlfriend Dec. 2, 2022, according to court records. An unsecured bond doesn't require any collateral -- only a promise to return to court.

The Gaston Police Department says that Singletary smacked his girlfriend in the back of the head with a mini sledgehammer then held her captive inside his apartment for over two hours.

"The victim said that after being struck, she immediately felt dizzy and disoriented and that she was bleeding profusely from the back of her head," police said in a statement. "Singletary told her that she could not leave until she had cleaned up all the evidence from the assault."

He's charged with assault with intent to inflict serious injury, kidnapping, and communicating threats, court records show.
ABC News has more:

Family members said William White tried to draw gunfire toward himself to protect his family as Singletary unloaded an entire magazine toward his neighbor. White was shot in the back in his own front yard, according to his partner, Ashley Hilderbrand.

"He looked at my husband and my daughter and told them, 'I'm going to kill you,'" Hilderbrand said.

Singletary is charged with four counts of attempted murder, two counts of assault with a deadly weapon and one count of possession of a firearm by a felon.
Singletary fled to Florida after the shooting but turned himself in to police on Thursday.



A GoFundMe to help the White family cover their medical bills and other expenses was launched on Thursday and has so far raised $58,000.

William White "did not have insurance and will need any assistance he can get," relative Jessica White said.

"Everything donated is appreciated and will be used towards these kids and bills."

Follow InformationLiberation on Twitter, Facebook, Gab, Minds and Telegram.