'LGBTQ+ Rights Are A Core Part of Our Foreign Policy,' National Security Council Spokesman John Kirby Says
Chris Menahan
InformationLiberation
Mar. 22, 2023


Advancing "LGBTQ+ rights" is a "core part" of America's foreign policy, National Security Council Spokesman John Kirby announced during a press conference at the White House on Tuesday.


From CNS News:

At the White House on Tuesday, a reporter told Kirby that Uganda's parliament had passed an "anti-homosexual bill" and that Ugandan officials planned to attend an African summit to discuss and promote the passage of similar laws in other African states.

He also said that Russia was potentially backing such laws as a "wedge" against the U.S. and because the Biden administration "is currently engaging with Africa on other issues, is this a concern for the U.S.?"

Kirby replied, "President Biden has been nothing but consistent about his foundational belief in human rights, and LGBTQ+ rights are human rights."

"We're never going to be shy or bashful in speaking up about those rights for individuals to live as they deem fit, as they want to live," added Kirby.

"And that's something that's a core part of our foreign policy and it will remain so," he said.
Kirby wasn't exaggerating.

Secretary of State Antony Blinken said last year that he brings up gay sex in "every conversation" with the Saudis.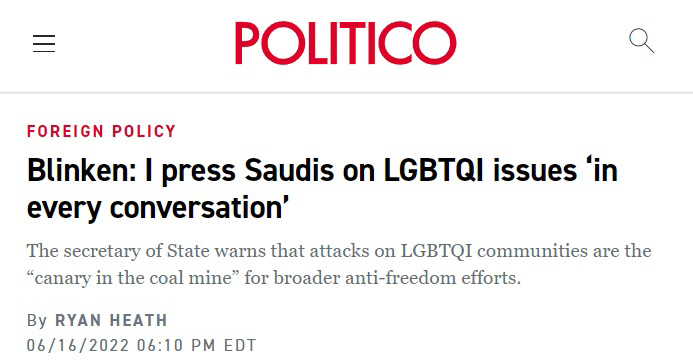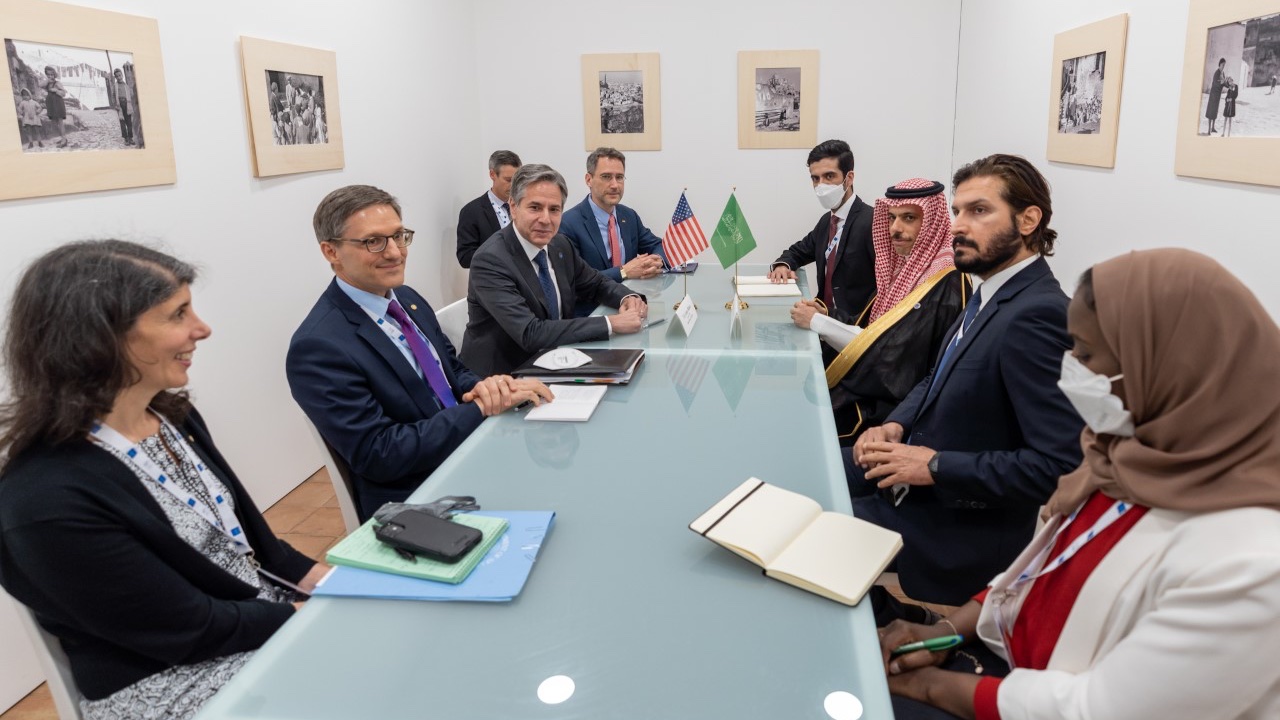 It's absolutely imperative that men be allowed to have butt sex with other men in Uganda, Botswana, Saudi Arabia, North Korea, Iran, Afghanistan and so on.

The neocons controlling our foreign policy have made this one of their top goals for decades now -- and the program even continued under Trump.


As I reported last week, the US military is experiencing an unprecedented recruitment crisis because more and more Americans are deciding they don't want to fight and die in foreign lands so that Pride Parades can be conducted in Moscow, Shanghai and Tehran.

Follow InformationLiberation on Twitter, Facebook, Gab, Minds and Telegram.