Kirk: Botswana Decriminalizing Homosexuality is 'Monumental Achievement' for Trump
Chris Menahan
InformationLiberation
Jun. 12, 2019


Turning Point USA founder Charlie Kirk praised President Trump on Wednesday for the "monumental achievement" of potentially helping decriminalize homosexuality in Botswana, where the HIV rate is as least 25 percent.

"BOOM," Kirk wrote on Twitter, "Today, Botswana decriminalized homosexuality."

"President Trump's global push to decriminalize homosexuality is achieving results across the world," Kird said. "Will CNN & MSNBC give his administration any credit for this monumental achievement?"


The Trump administration launched an effort to decriminalize homosexuality worldwide earlier this year.


Incidentally, this whole crusade to decriminalize homosexuality worldwide was seemingly started by Trump-appointed ambassador to Germany, Richard Allen Grenell, who was hailed as the "highest ranking openly gay official ever in a Republican administration."

Though Trump has enthusiastically signed onto the campaign, he appeared to know nothing about the campaign when he was asked about it shortly after it was announced:


The ruling in favor of decriminalizing homosexuality in Botswana was decided by their High Court, which may have been swayed by the Trump administration's crusade.

Incidentally, Botswana has been suffering from a massive AIDS epidemic for decades. NPR reported last month their HIV rate is currently "at least 25 percent."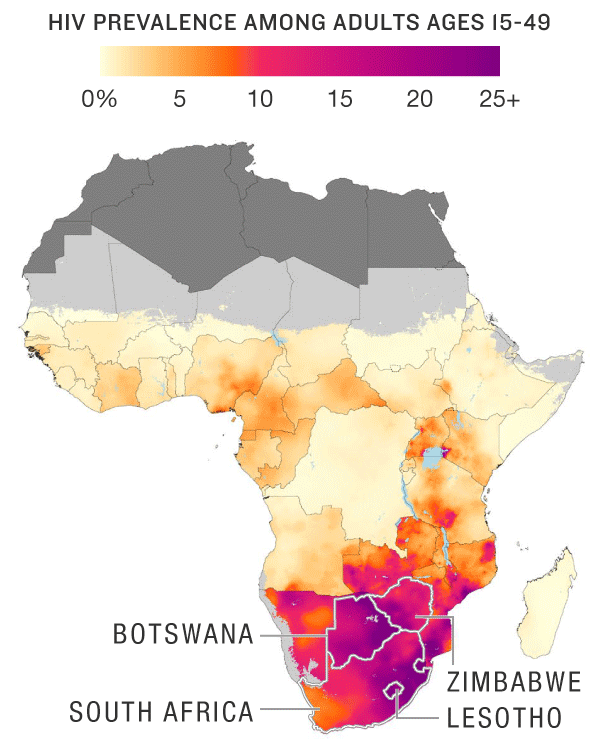 [Header image by Gage Skidmore, CC BY-SA 2.0]
Follow InformationLiberation on Twitter, Facebook, Gab and Minds.