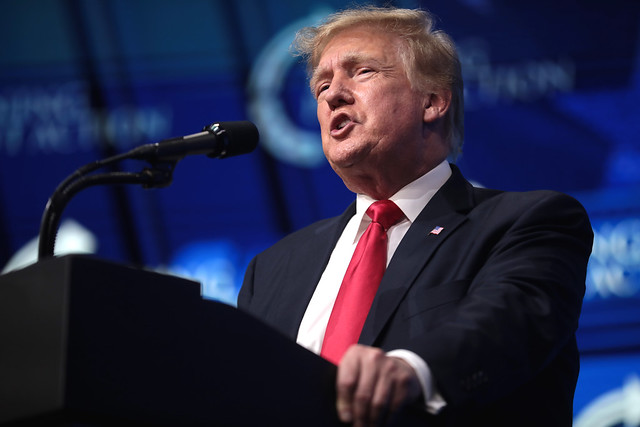 Former President Donald Trump said Saturday on Truth Social that "illegal leaks from a corrupt and highly political" Manhattan District Attorney's office indicate that he "will be arrested on Tuesday of next week."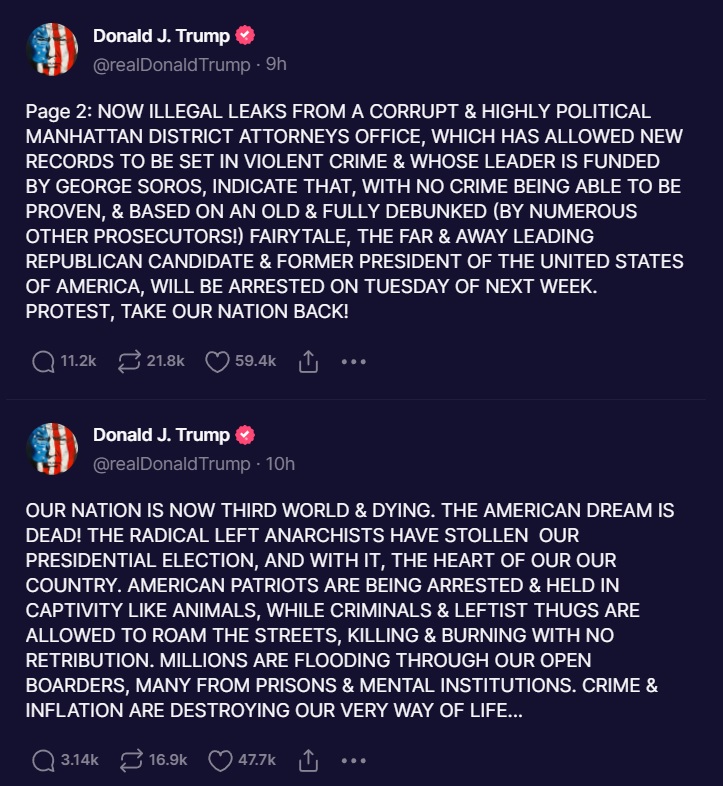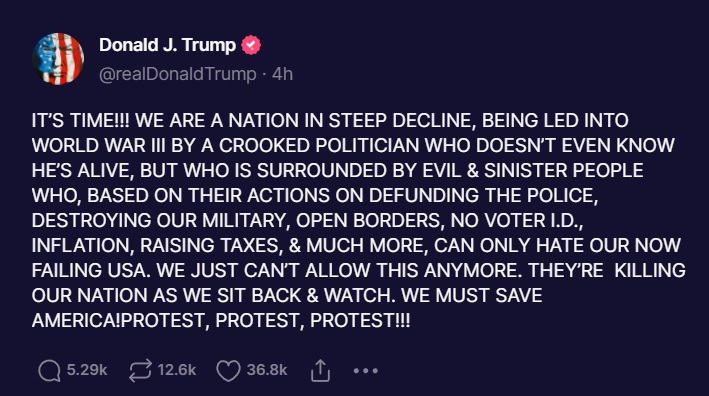 I'm all for protesting this lawless criminality but please keep in mind if you join in these events how Trump ditched the J6ers when he was still president.

Soros-funded Manhattan District Attorney Alvin Bragg's case revolves around a $130,000 payment former Trump attorney Michael Cohen made to porn skank Stormy Daniels ahead of the 2016 election, which Trump described as "extortion."

Bragg is investigating whether the payment can be classified as an "improper campaign contribution."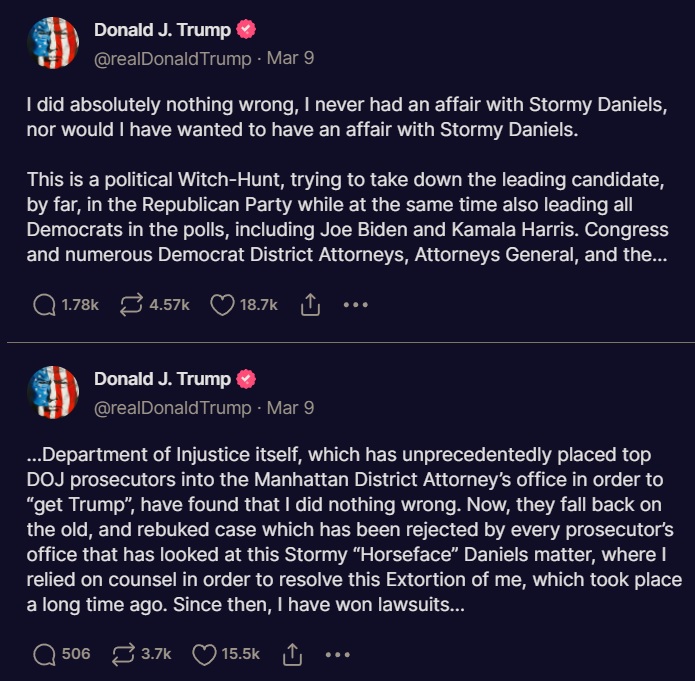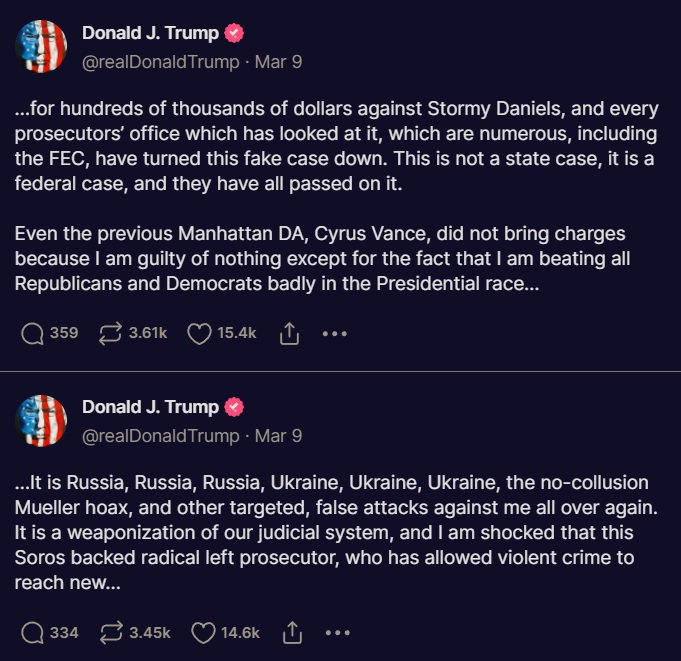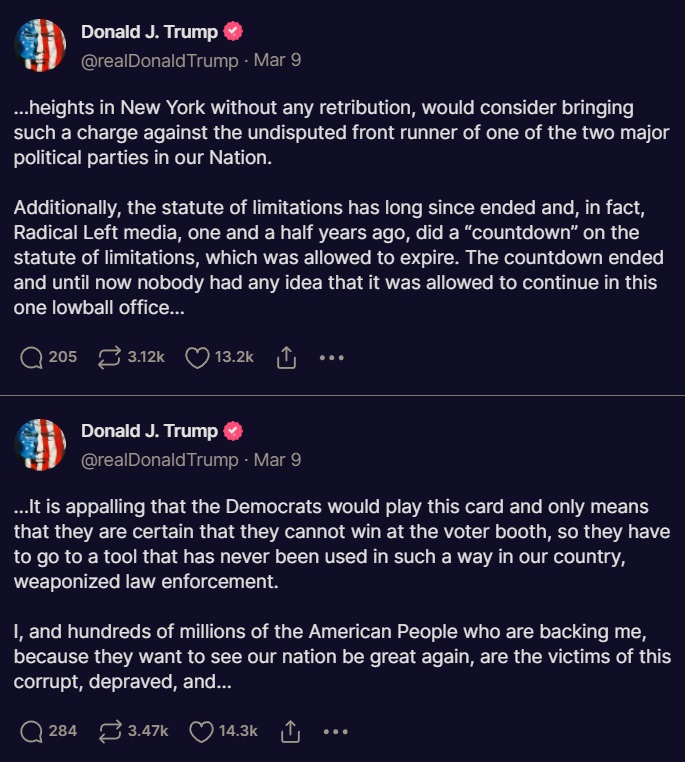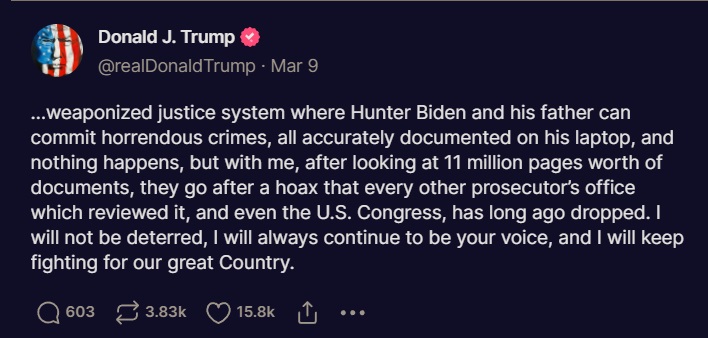 Bragg is a typical Soros-funded DA who lets hardcore criminals off the hook in the name of "fighting systemic racism" while prosecuting "white oppressors" to the fullest extent of the law.


Elon Musk and Rep. Marjorie Taylor Greene are predicting the arrest will only help Trump get re-elected.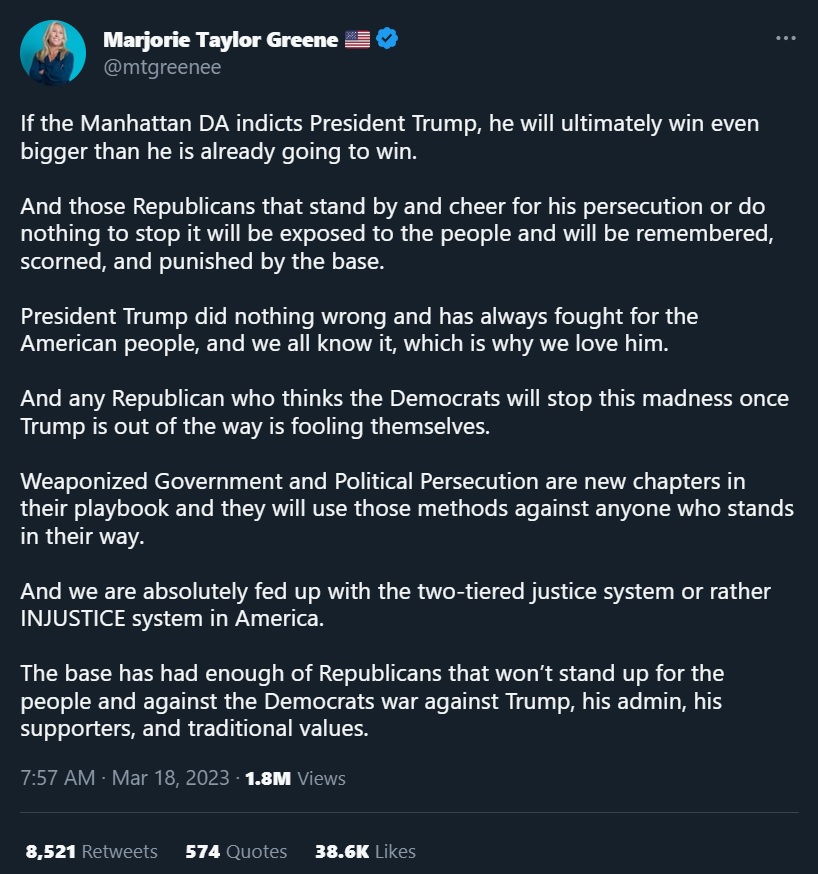 That may be the case but corrupt Attorney General Merrick Garland is also scheming to disqualify him from the presidency.

In the meantime, GOP House Speaker Kevin McCarthy denounced the purported indictment as "an outrageous abuse of power by a radical DA who lets violent criminals walk as he pursues political vengeance against President Trump."

"I'm directing relevant committees to immediately investigate if federal funds are being used to subvert our democracy by interfering in elections with politically motivated prosecutions," McCarthy said.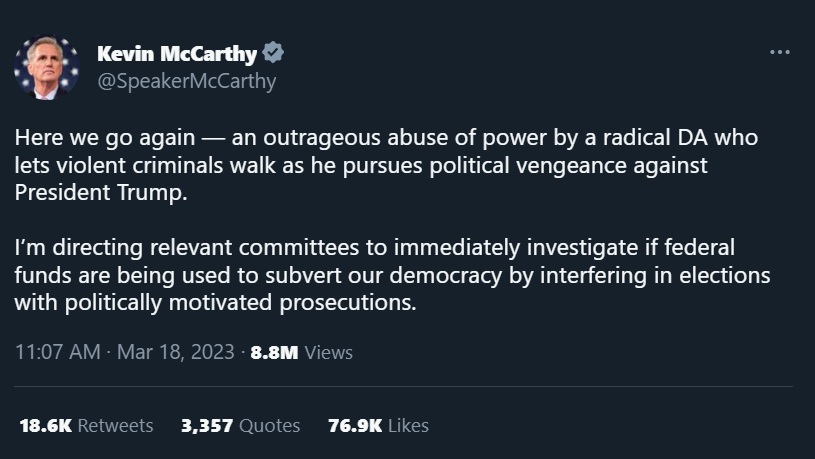 Greene echoed the same statement, writing: "We must bring in the Biden DOJ officials who have been coordinating with the Manhattan DA to testify. And subpoena all of it. We must end the weaponization of government power for politics."


On the other side, MSNBC legal analyst Glenn Kirschner, a former Army prosecutor, said Trump's post on Truth Social should be used to deny him bail for "incitement."


"I would slap a government exhibits sticker on this post and I would introduce it at his criminal trial," Kirschner said. "He has now just given the judge that will preside over his arraignment hearing food for thought about what kind of conditions should be set for the release of this dangerous man pending trial."

"And this is a dark moment in our nation's history," Kirschner continued. "Because what we have just seen is basically, 'come to D.C. on January 6th. Will be wild 2.0.' And I am sorry to say that for months I have been saying on air and online, that the moment Donald Trump knows he's been indicted, his first post will be 'come to Manhattan' or 'come to Georgia for my arraignment—will be wild.'"

The Daily Mail has more:

Speaking exclusively to DailyMail.com, former Trump 'fixer' Michael Cohen largely agreed with Kirschner's sentiments.

'Donald would have no reason to put out the statement unless he has been contacted by the DANY (District Attorney for New York) and advised accordingly,' Cohen said.

'Donald's post is eerily similar to his battle cry prior to the January 6th insurrection; including calling for protest. By doing so, Donald is hoping to rile his base, witness another violent clash on his behalf and profit from it by soliciting contributions.'

A spokesperson for Trump mocked the idea that he was inciting anything and maintains the former president's innocence in a statement.

'There has been no notification, other than illegal leaks from the Justice Dept. and the DA's office, to NBC and other fake news carriers, that the George Soros-funded Radical Left Democrat prosecutor in Manhattan has decided to take his Witch-Hunt to the next level.'
"Trump spokesman Steven Cheung said Saturday morning there had been no 'notification' of an indictment. Instead, he said Trump's supporters should attend a campaign rally he is holding next week in Texas," The Washington Post reports.

Susan Necheles, a lawyer for Trump, said his remark about the timing of his arrest was gleaned from media reports Friday about local and federal law enforcement officials expecting to convene early next week to discuss security and logistics related to Trump's expected indictment.

"Since this is a political prosecution, the District Attorney's office has engaged in a practice of leaking everything to the press, rather than communication with President Trump's attorneys as would be done in a normal case," Necheles said in a statement.
The lawless criminality of Democrats is truly a sight to behold.

[Header image by Gage Skidmore, CC BY-SA 2.0]

Follow InformationLiberation on Twitter, Facebook, Gab, Minds and Telegram.