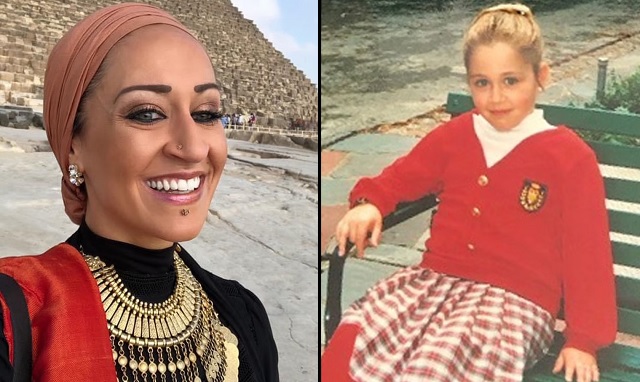 A boy can transition into a girl and a woman can transition into a man but a white Christian woman cannot transition into an Arab-Latinx Muslim, according to our hate-filled, transracialphobic media.

From The Daily Mail, "Race-faking Muslim inclusion officer was white until boarding school, where she became 'intrigued' by her Turkish roommate's faith and began changing her appearance and LYING about her ethnicity, family says":

Family members of a race-faking white Muslim social justice activist have claimed she turned her back on her heritage after attending boarding school and becoming 'intrigued' by her Turkish roommate's faith.

Raquel Saraswati, 39, has been accused of lying about her alleged 'Latin, South Asian, Arab' descent - her biological mother confirming that she is in fact 'British, German and Italian.'

The 39-year-old was 'outed' by a 'a group of individuals who care deeply' about the American Friends Service Committee (AFSC) where she works. Her employer have said they still 'believe her.'

Members of Saraswati's family - who were privy to her life before the 'fraudulent' claims - exclusively told DailyMail.com that her new life began to take shape while she attended the prestigious Emma Willard school in Troy, New York.

From a blonde, blue, eyed 'true blue American kid' to a social justice advocate who some have accused of 'cultural vulturism,' a member of Saraswati's family unit said the drastic changes she's witnessed are nothing less than 'crazy.'

The family member has asked to keep her identity anonymous, after alleged backlash from Saraswati who is believed to have confronted her mother Carol Perone, after she revealed her 'true' ancestry.

Saraswati's relative, who claims to have watched the 39-year-old grow from the age of three till she started to attend the scholarship-funded private girl's school said she remembers Saraswati, who went by Rachel Seidel then, as a 'bright and terribly creative' young woman.

[...] 'She went to a small public school where everybody knew her and then she went to a private school and no one there was American - most were European or eastern European.'

They went on to say that this is where Saraswati met her roommate, a friend from Turkey, named Fatima who followed the Muslim faith.

'Her junior year at school she had a roommate that was from Turkey who was Muslim and Rachel was very intrigued by that culture, she was a very inquisitive kid,' they explained.

'Rachel converted to the Muslim religion while at school and we never found out because she was boarding there... we found out much later that this was her new persona.'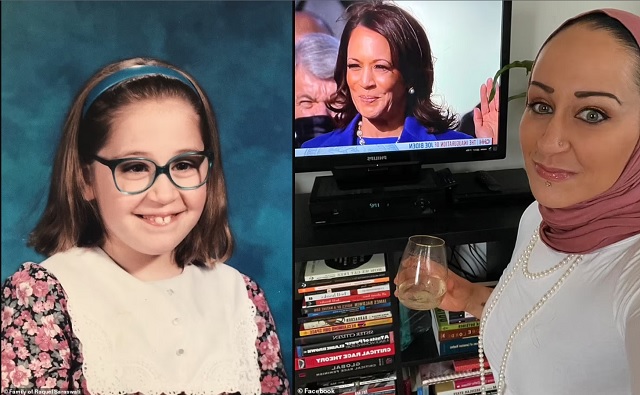 Saraswati's early years were a stark contrast, however, growing up in a Christian household.

Pictures provided by family members show a young Saraswati with blonde hair and a visibly paler complexion.

Her hair appears to have become darker as she grew older, but her complexion remains the same.

[...] However, Saraswati's appearance begins to morph, as she publicly rejects her heritage and starts to claim she is Latin, South Asian or of Arab descent.

[...] When seeking comments from the AFSC on Saraswati's employment, the company sent a statement which said: 'For over a century, the American Friends Service Committee has worked worldwide with people from all faiths, ethnicities, races, and backgrounds for lasting peace with justice.'

'Through our history and continuing today, AFSC has brought the Quaker belief in equity and the divine light in every person into vital work across the U.S. and around the world.

'We see ending all forms of racism as a critical part of this work both within our organization and in the world.'

When speaking to Saraswati, who works as the company's chief equity, inclusion, and culture officer they said she remains 'loyal' to the mission.

'[She] is currently facing public allegations that she misrepresented her background and past associations. She assures us that she remains loyal to AFSC's mission, and we believe her.

'This is a deeply personal issue and as her employer we respect her privacy. We do not require any employee to prove their race or ethnicity as a condition of employment. That would be unethical and illegal.'

At this time the company are 'considering ways to move forward in a thoughtful and humane way' saying their 'taking in many perspectives.'

'We must do our best to hear each other, to act with kindness, grace, integrity, and care for all individuals. These are the values at the core of AFSC.'

'I definitely feel conned. I feel deceived,' Oskar Pierre Castro, a human resources professional who participated in the search committee to fill Saraswati's position, said to The Intercept.

An open letter from the anonymous group provided an in-depth analysis of the 39-year-old's ancestry and her work, and expressed concern about her role.

They accused Saraswati - who converted to Islam in high school, and has since come out as gay - of 'cultural vulturism', and noted 'the shades of bronzer she applies to her face have become darker over time'.
They really can't stand to see a strong Latinx-Arab Muslim woman succeed, can they?

The Daily Mail has no issue with recognizing "gender transitions" but racial transitions are somehow wrong?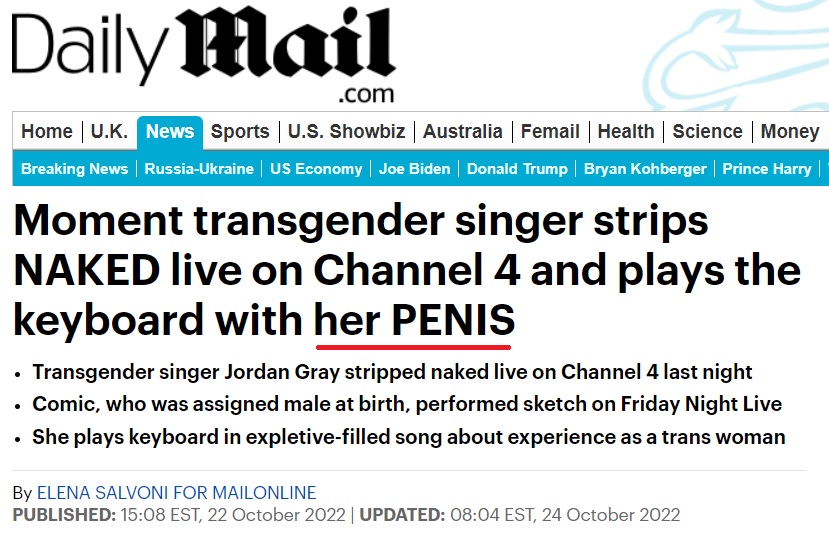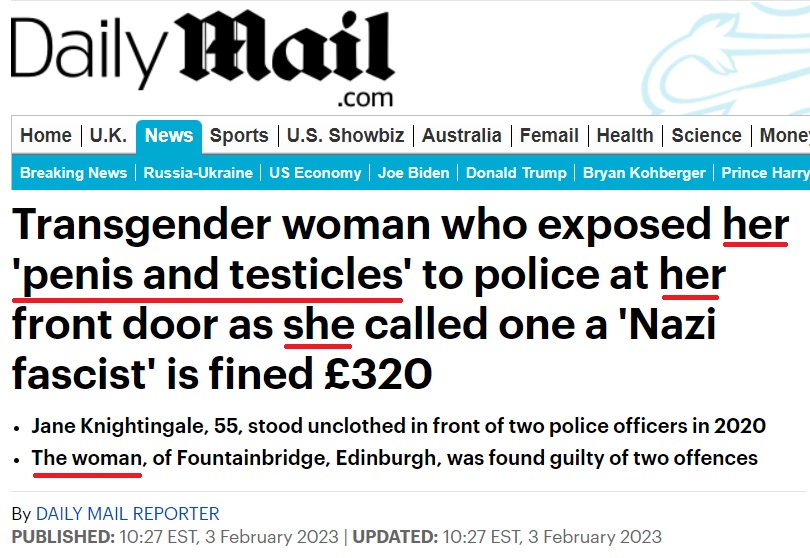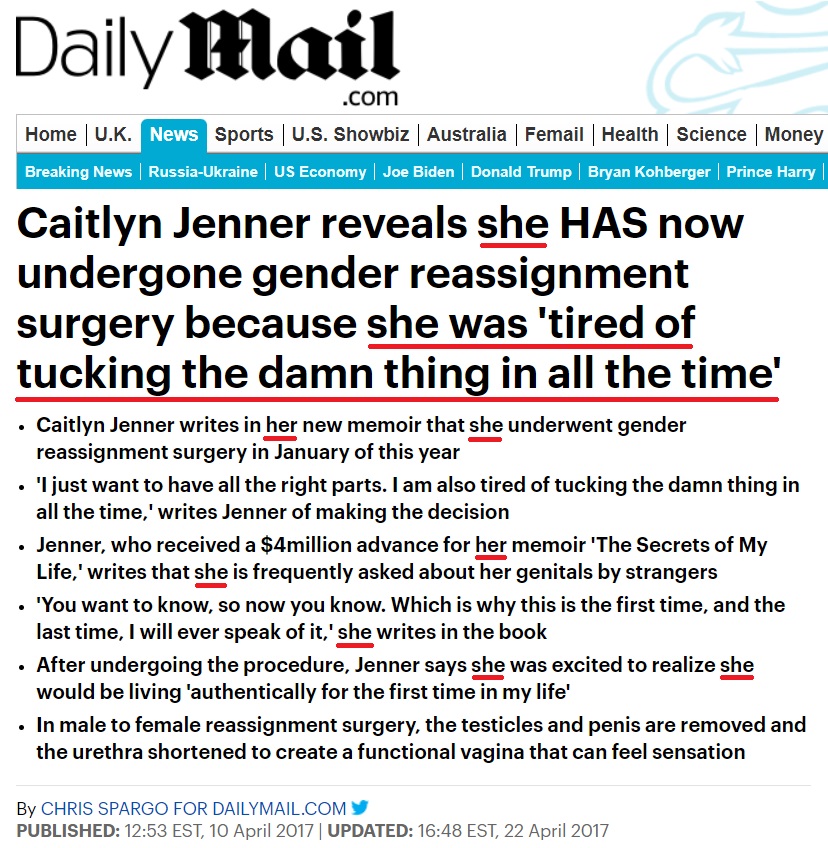 If Bruce Jenner can identify as Caitlyn Jenner and have the whole media run with it and name and shame anyone who calls him Bruce then there's no reason Rachel Seidel shouldn't be allowed to identify as Raquel Saraswati and have everyone who won't recognize her transition named and shamed as well.

Transitioning from a white girl to an Arab-Latinx Queen is far less of a leap than a man transitioning into a woman.

It's time to #EndTransracialphobia and accept strong transracial women like Saraswati and Rachel Dolezal for who they are.

In the interest of diversity, equity and inclusion, students applying to college should be allowed to claim minority status for affirmative action and business owners should be allowed to identify as minorities to collect subsidies for being a minority owned business. This will help close the racial wealth gap, advance racial equity and racial equality – it's a win-win for progressive values! Anyone opposed to these policies is obviously just a transracialphobic bigot!

Follow InformationLiberation on Twitter, Facebook, Gab, Minds and Telegram.