Pentagon Claims Chinese Balloon They Blew Up May Have Been Wired With 'Explosives' to Self-Detonate
Chris Menahan
InformationLiberation
Feb. 06, 2023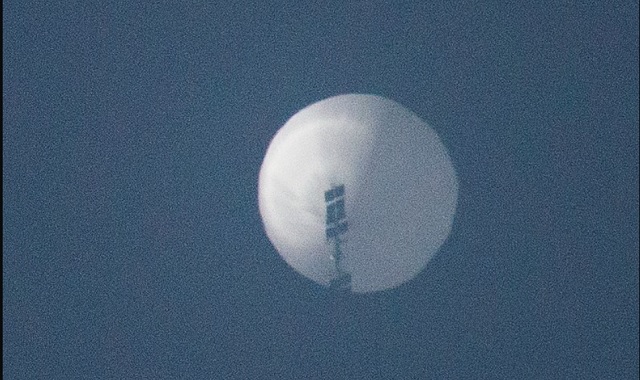 The Pentagon on Monday claimed that the Chinese "spy balloon" they blew to smithereens with a $400,000 Sidewinder missile may have been carrying "explosives" to self-detonate.

From Fox News, "US military cautious that Chinese spy flight had 'potential for explosives to detonate and destroy' balloon":

An explosive ordnance disposal team was combing through the debris field off the coast of South Carolina where a Chinese spy balloon was shot down over the weekend, NORAD chief Gen. Glen VanHerck said at a press conference on Monday.

[...] An explosive ordnance disposal team was using unmanned underwater vehicles to "do some additional categorization of potential threats such as explosives that may be on, hazardous materials that could be in batteries."

"So glass off of solar panels, potentially hazardous material, such as material that is required for batteries to operate in such an environment as this and even the potential for explosives to detonate and destroy the balloon that – that could have been present," Gen VanHerck said Monday.
As I noted on Saturday, there's little to nothing to recover because the missile they shot at it appears to have directly hit the lower electronics rather than the giant balloon on top.


That was either done intentionally to make sure nothing could be recovered or it was just plain incompetence.

Though the Pentagon has claimed the balloon was unusually large and may have had additional equipment for spying purposes, they've produced zero actual evidence that's the case and likely never will because of the way they blew it to smithereens.

[Header image by Chase Doak via Wikicommons, Cropped, CC BY-SA 4.0]

Follow InformationLiberation on Twitter, Facebook, Gab, Minds and Telegram.