NY Times Uninterested in Story of 9-Yr-Old Girl Getting Savagely Beaten on School Bus
Chris Menahan
InformationLiberation
Feb. 04, 2023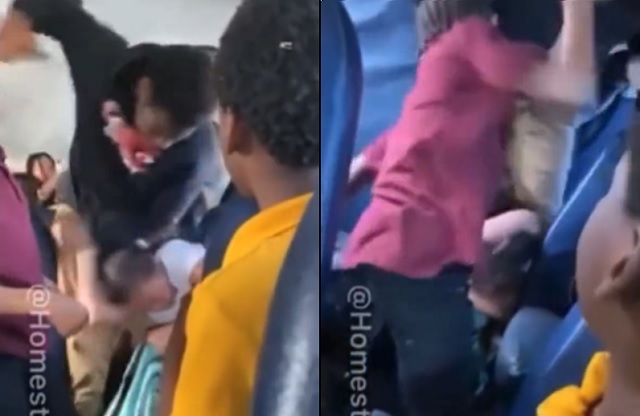 The New York Times made the (hoax) story of a 12-year-old black girl supposedly getting her deadlocks cut by "three white students" international news but they have zero interest in covering the story of two black boys beating the hell out of a 9-year-old girl on a school bus in Homestead, Florida.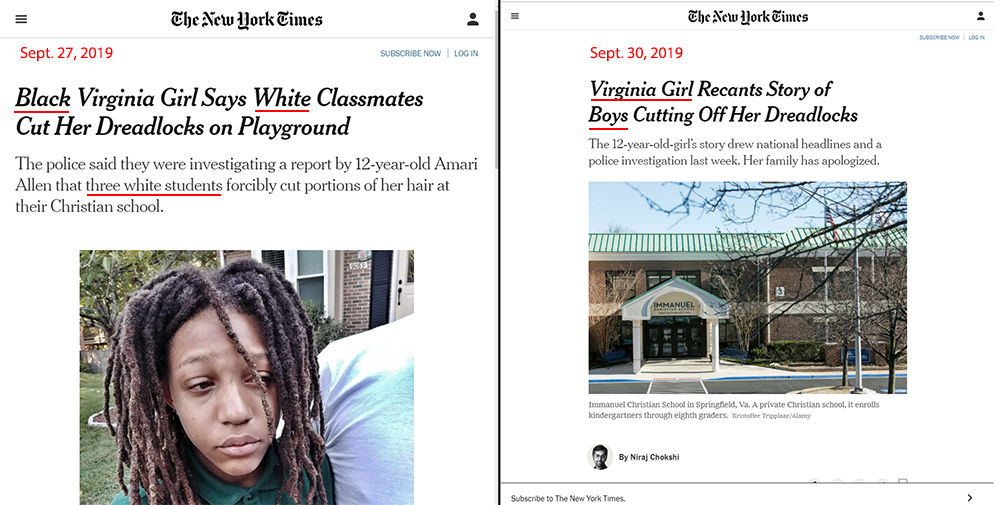 A review of the Times' website shows they didn't write or repost a single story about the attack.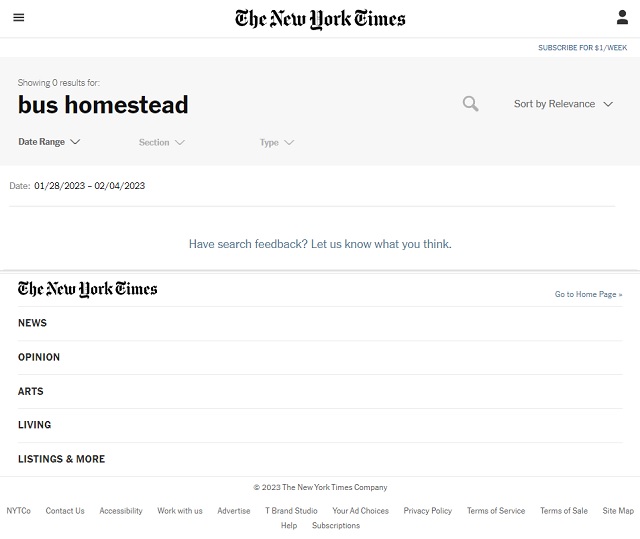 From Fox News, "Students mercilessly assault 9-year-old girl on school bus, parents pressing charges: video":

A video of two students viciously beating a 9-year-old student on a Florida school bus has surfaced online, alarming the community and prompting a swift reaction from the girl's parents.

The disturbing footage shows two boys repeatedly striking the girl as she is folded over in a seat, barely defending herself with one hand as she tightly grips her backpack with the other. Many of the punches land on the girl's head, neck and face.


No fellow students or adults intervened to stop the brutal assault.

The heartbroken mother of the third-grader said she is pressing charges against the school, Coconut Palm K-8 Academy in Homestead, and is pursuing criminal charges against the assailants, according to Local News 10.
Meanwhile, iHeartMedia used a stock photo of a white child beating a classmate on a school bus to illustrate their story on the assault.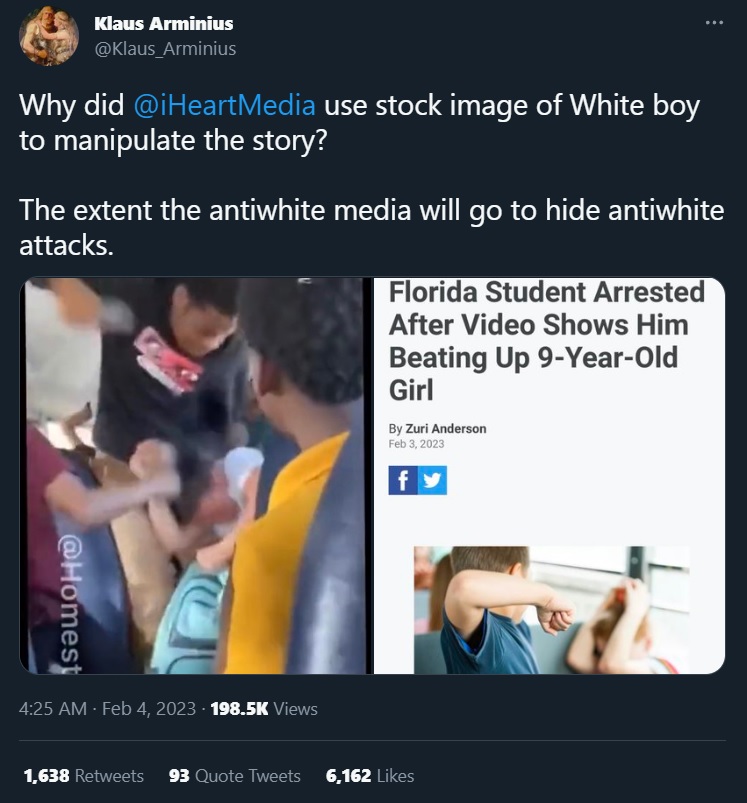 These are perfect examples of the media's new explicit commitment to move "beyond objectivity" in their reporting.

If a story doesn't advance their BS narratives they either ignore it entirely or just lie about it to make sure it fits.

Follow InformationLiberation on Twitter, Facebook, Gab, Minds and Telegram.