Rep. Sheila Jackson Lee Defends Her Bill to Make White People Criticizing Non-White People a Criminal Offense
Chris Menahan
InformationLiberation
Jan. 23, 2023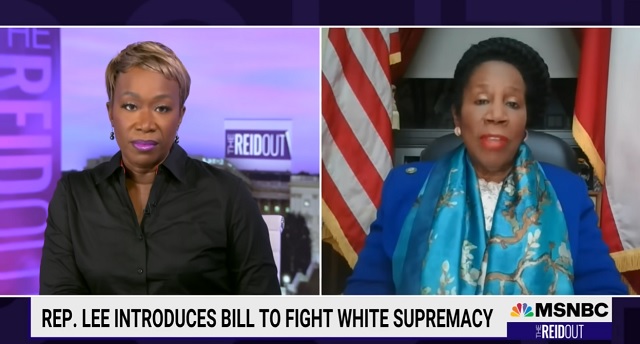 Texas Rep Sheila Jackson Lee went on Joy Reid's MSNBC show to defend her bill that aims to make it a criminal offense for white people to criticize non-white people.

WATCH:



Reid opened her segment with Lee on Thursday by salivating over the prospect that Fox News host Tucker Carlson, whom she described as an advocate of "white replacement theory," could be prosecuted under the bill "because he is one of the people who promotes white supremacist ideology."

"Does this bill allow potential prosecution of people like Tucker Carlson?" Reid asked Lee.

Lee, who clearly hasn't even read the bill she slapped her name on, responded by claiming: "The bill has nothing to do with speech."

"You know, I was thinking about the pledge of allegiance and it says justice and equality for all. and I would offer to say that everyone deserves justice and equality," Lee continued. "It seems that the right wing extremists, the violent extremists, don't want that to happen."

"This does not criminalize speech," she said. "It's a crime bill, a criminal law bill, which means that intent would have to be proved that what generated out of that speech-- or your intent was to provoke someone to violence and that a violent act did occur. [If] Mr. Carlson or anyone else chooses to speak in ugly terms, his speech is protected."

Lee's bill states explicitly that white people would be found to have engaged in a "white supremacy inspired hate crime" if their criticism of "any non-White person or group" was published on social media or "read, heard or viewed by a person who engaged in the planning, development, preparation, or perpetration of a white supremacy inspired hate crime."

Carlson could absolutely be prosecuted under the bill as written (though there's no way the bill would be upheld by our current Supreme Court).


Lee went on to say that non-whites could also be prosecuted under the bill for promoting "white supremacy."

"It also is not a guarantee that white supremacy is promoted only by people who happen to be Caucasian," Lee said. "It is a philosophy, it is a philosophy and a point of view of that [FBI] Director [Chris] Wray has spoken about now for almost three years -- that white supremacy is the largest part of domestic terrorism and domestic terrorism is larger than our fears of years back of Al-Qaeda."

Reid and Lee ended the segment by both agreeing that "replacement theory" is an "anti-Semitic trope" because "it involves allegations against Jewish people and saying that they are perpetrating this so-called replacement."

Reid was accused herself of spreading "anti-Semitic tropes" in the past for stating on her now-defunct blog that the American Israel Public Affairs Committee (AIPAC) is a "powerful lobbying group that holds the whip hand over Republican and Democratic members of Congress alike."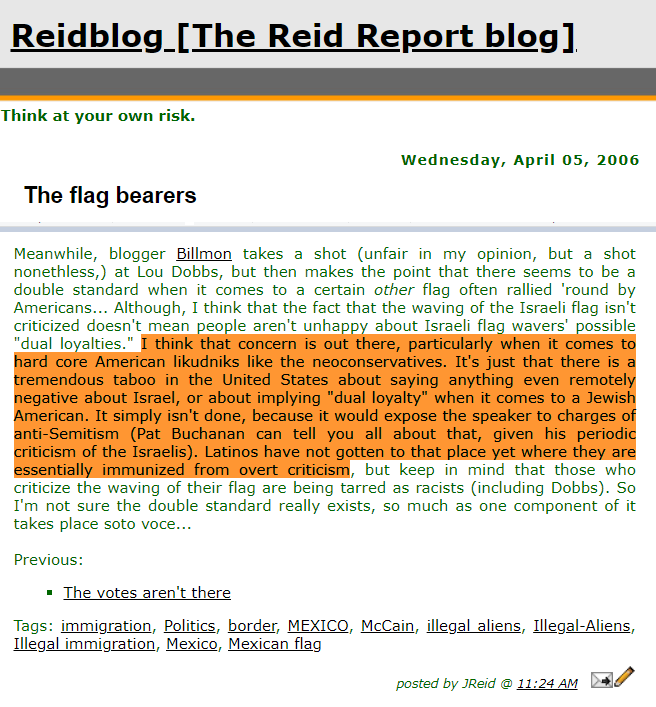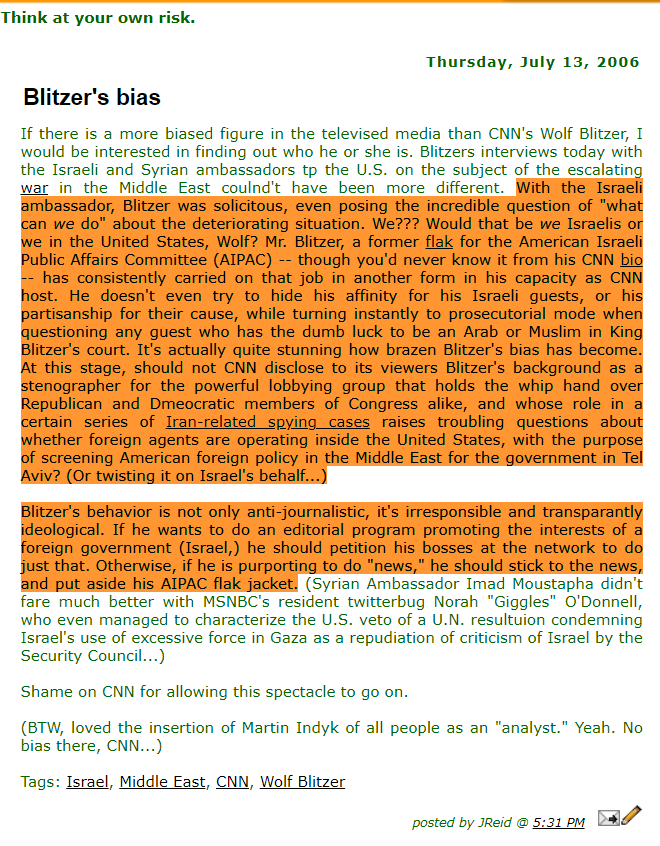 Follow InformationLiberation on Twitter, Facebook, Gab, Minds and Telegram.