Democrat Bill Aims to Make it a Crime for White People to Criticize Non-White People
Chris Menahan
InformationLiberation
Jan. 17, 2023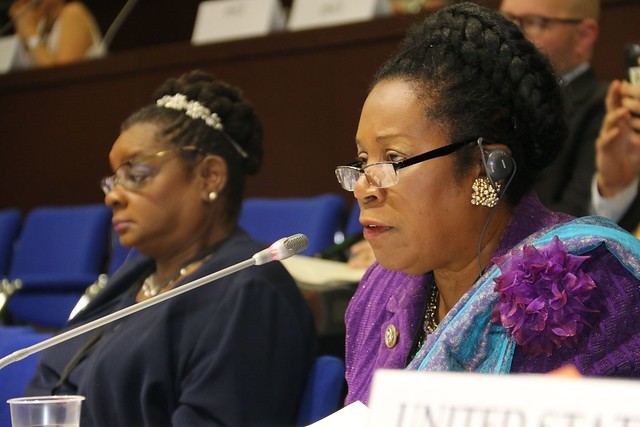 Democratic congresswoman Sheila Jackson Lee of Texas has introduced a bill to the House aimed at making it a crime for white people to criticize non-white people.

Lee's bill, the "Leading Against White Supremacy Act of 2023," says that white people would be found to have engaged in a "white supremacy inspired hate crime" if their criticism of "any non-White person or group" was published on social media or "read, heard or viewed by a person who engaged in the planning, development, preparation, or perpetration of a white supremacy inspired hate crime."

In short, any white person could be found guilty of a hate crime if their criticism of non-whites was found to have any connection to another white person's "white supremacy inspired hate crime."

The bill would effectively eliminate the First Amendment for white people in the name of fighting "white supremacy" and the "mythical falsehood" known as "replacement theory."

You can read the bill in full below:




I applaud Lee for making the Democrats' intentions crystal clear by advancing such a straightforward bill to eliminate white people's First Amendment rights.

The Anti-Defamation League's "Domestic Terrorism Prevention Act" has the same intent but it is not nearly as straightforward.

Lee is not alone in her views.

Last month, Maryland Senator Ben Cardin said during a hearing on anti-Semitism that espousing "hate" is "not protected under the First Amendment."


"If you espouse hate, if you espouse violence, you're not protected under the First Amendment," Cardin falsely claimed. "I think we can be more aggressive in the way that we handle that type of use of the internet."

I wonder if Cardin will sponsor Lee's bill in the Senate?

[Header image by OSCE Parliamentary Assembly, CC BY-SA 2.0]

Follow InformationLiberation on Twitter, Facebook, Gab, Minds and Telegram.