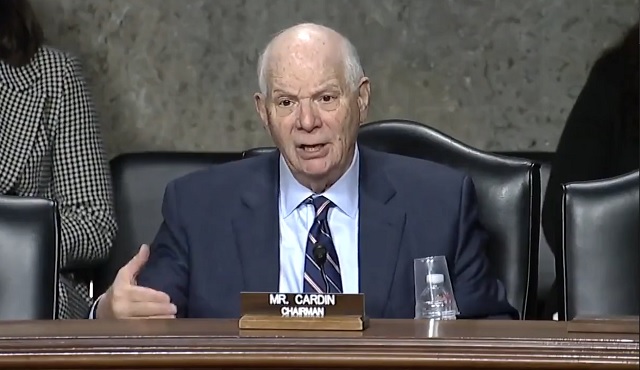 Maryland Senator Ben Cardin said Wednesday during a hearing on anti-Semitism that espousing "hate" is "not protected under the First Amendment" and suggested the US government needs to be more "aggressive" in censoring "hate" on the internet.

"If you espouse hate, if you espouse violence, you're not protected under the First Amendment," Cardin falsely claimed. "I think we can be more aggressive in the way that we handle that type of use of the internet."


Cardin made the false comments while speaking with US Special Envoy to Monitor and Combat Anti-Semitism Deborah Lipstadt and American Jewish Committee Director of International Jewish Affairs Rabbi Andrew Baker.

Cardin later clarified on Twitter that he believes "hate speech is protected under the First Amendment, unless it incites violence" -- which is also false.



The statement Cardin shared on his website argues that anti-Semitism is not protected by the First Amendment if it "motivates someone to commit a crime" or "take action that infringes on someone else's right":

We cannot allow antisemitism – or any other type of prejudice or intolerance – to be normalized.

But what about the First Amendment? Although the First Amendment protects even hateful speech, if that speech motivates someone to commit a crime, engage in violence, or take action that infringes on someone else's right, that speech is not protected under the First Amendment and there must be accountability.

Antisemitism also brings with it additional threats. The conspiracy theories and disinformation targeted at Jews often use the age-old trope that claims "Jews control everything" to degrade public trust in government and the news media, and the rule of law. The twisted spread of antisemitism, disinformation, and conspiracy theories directly lead to hate crimes, crime of violence, and even insurrection, as seen in the violent January 6th attack at the Capitol.

Antisemitism is a danger to American society and to our national security.

I appreciate that President Joe Biden has consistently spoken out against antisemitism and hate-based violence. He has encouraged "a whole-of-society response to hate-fueled violence and to foster national unity." The White House summit he convened September 15 was an important part of this mobilization.

On November 29, I convened a working group in the U.S. Capitol with Senators Jacky Rosen and Richard Blumenthal, and Congressman Marc Veasy, as well as high-level officials from across the government and the non-profit sector who are actively engaged in countering antisemitism. We heard from very senior officials from across the government on their agencies' efforts to combat domestic and international antisemitism. Our dialogue was followed by a White House roundtable hosted by Second Gentleman Doug Emhoff with senior administration officials and leading civil society groups.

This last week, I chaired a hearing of the U.S. Helsinki Commission on "The Alarming Rise in Antisemitism and its Threat to Democracy." Witnesses included the State Department's Special Envoy to Monitor and Combat Antisemitism, Ambassador Deborah Lipstadt, and Rabbi Andrew Baker, Personal Representative of the OSCE Chairman-in-Office on Combating Antisemitism, and Director of International Jewish Affairs at the American Jewish Committee (AJC).

Consistent coordination across our government and society is essential. As hate-based and antisemitic events occur, creating a timely, centralized space for agencies to share information with Congress, key stakeholders – and each other – will strengthen our response in the future.

To that point, I am grateful that earlier this month, President Biden answered the call from Congress and others to develop a unified, national strategy to counter antisemitism. The president formally established an interagency group led by the Domestic Policy Council and National Security Council to "increase and better coordinate U.S. government efforts to counter antisemitism, Islamophobia, and related forms of bias and discrimination within the United States."
There is no "hate speech" exception to the First Amendment.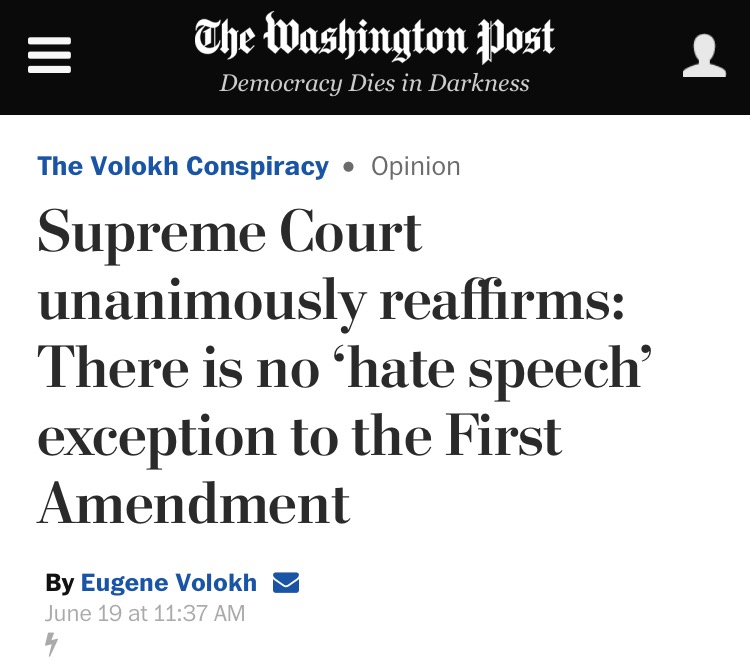 Nonetheless, Cardin is clearly working together with the ADL's Jonathan Greenblatt, Deborah Lipstadt and other Biden regime officials to try and create one.

Follow InformationLiberation on Twitter, Facebook, Gab, Minds and Telegram.