Neocon Rep. Dan Crenshaw: The 20 GOP Reps Refusing to Vote For McCarthy Are 'Terrorists'
Chris Menahan
InformationLiberation
Jan. 04, 2023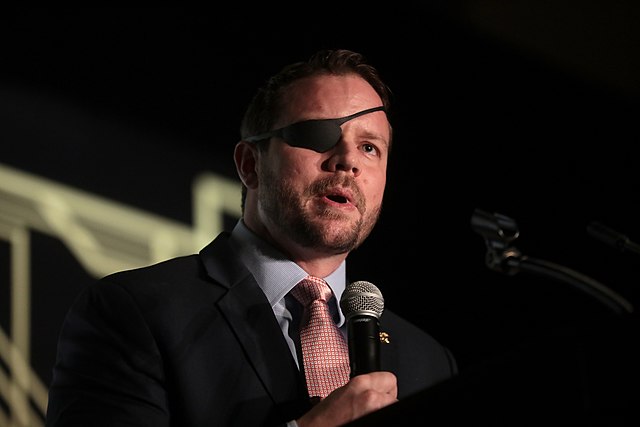 The 20 Republicans who are refusing to vote for Kevin McCarthy to become Speaker of the House are "terrorists," according to Dan Crenshaw.

Crenshaw told Fox Radio on Wednesday that he and others have been pushed into a "corner" and have decided "we won't vote for anyone but McCarthy."

"We cannot let the terrorists win," Crenshaw said, referring to his democratically-elected colleagues. "That's basically what's happening."


As I reported yesterday, Republican Jewish Coalition CEO Matt Brooks labeled the GOP rebels "infidels" and threatened them with "consequences."

Crenshaw used similar rhetoric on Tuesday when he labeled them "enemies."

On Wednesday, he said his GOP colleages need to "shut the fuck up" and tell GOP leaders what they really want.


This clown made a name for himself by talking about how we desperately need "civility" in our politics yet now he's labeling his political opponents "terrorists" and domestic "enemies."


Crenshaw's more than happy to play nice with Democrats and the controlled media but he'll completely lose his mind if you dare to upset the RJC and their billionaire donors.


[Dan Crenshaw header image by Gage Skidmore, CC BY-SA 2.0]

Follow InformationLiberation on Twitter, Facebook, Gab, Minds and Telegram.