London Mayor Sadiq Khan Urges PoCs to Be On The Lookout For Sexist White Men Harassing Women in the Streets
Chris Menahan
InformationLiberation
Jan. 02, 2023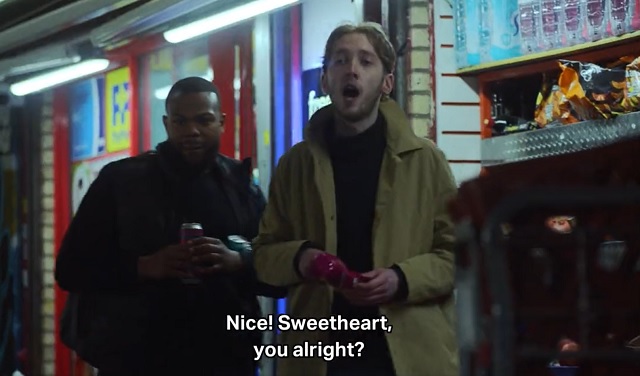 London Mayor Sadiq Khan celebrated the New Year by sharing a PSA featuring a belligerent white man harassing an innocent woman in front of his outraged PoC friends.

The PSA was released as part of Khan's "Have a Word" campaign that's ostensibly aimed at "tackling violence against women and girls."


The ad features a white man named "Lee" hitting on a woman and throwing a bag of chips at her. His black friend "Jacob," a witness to the interaction, is seen struggling internally with his emotions and telling himself in a bathroom mirror in private that he needs to "say something" to keep m'lady safe.

After Jacob snaps back to the present moment, he speaks out and scolds Lee, telling him: "What are you doing?! That's enough!"

Lee backs down after Jacob's heroic verbal lashing and agrees to walk away.

"Male violence against women and girls can start with words," the narrator says. "But it doesn't stop there."

"If you see it happening," the narrator says as footage of the female victim crying is played, "have a word with yourself, then your mates."

Khan's website also features a white man with blue eyes staring at himself in the mirror along with the text, "Have a word with yourself, then your mates":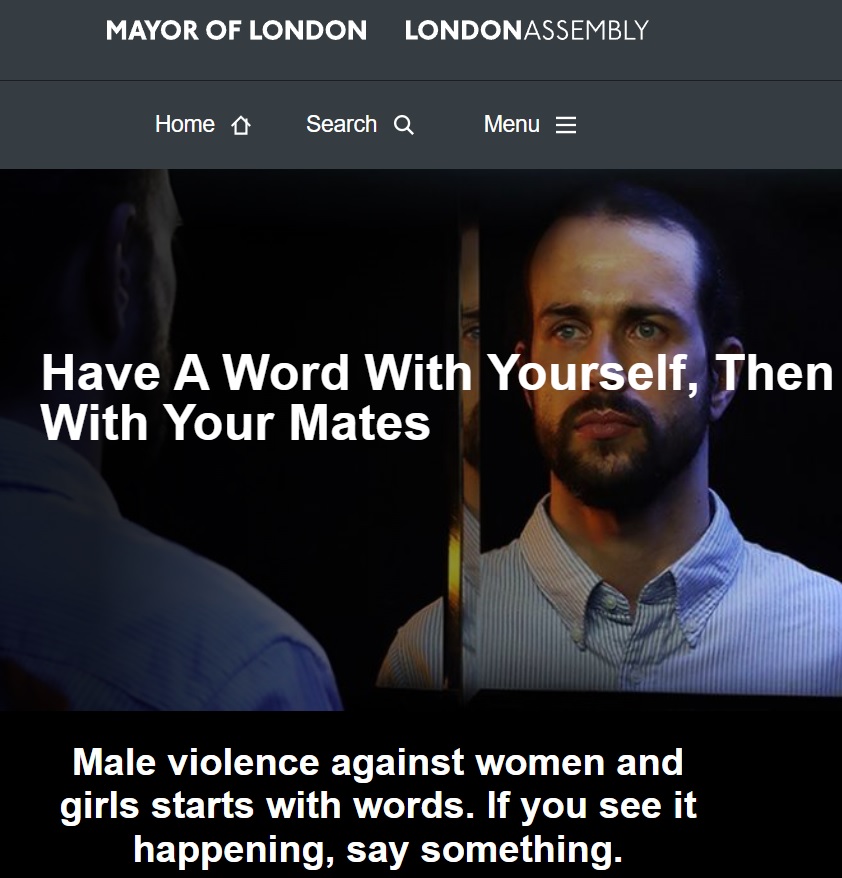 "In this country – and in our city – we currently face an epidemic of violence against women and girls," Khan's site says. "In the UK, a violent man kills a woman every three days. We can change this. We need to change this. And as men, it starts by reflecting on our own behaviour and the way we see, treat and talk about women. We all have a responsibility to raise our voices to help keep women and girls safe."

Khan insists the increased crime rates are due to men being "sexist," "objectifying women" and "using derogatory remarks" -- rather than London's demographic transformation.

The UK has a massive problem with Pakistani rape gangs that police turned a blind eye to in the name of "anti-racism" but Khan is not interested in discussing that.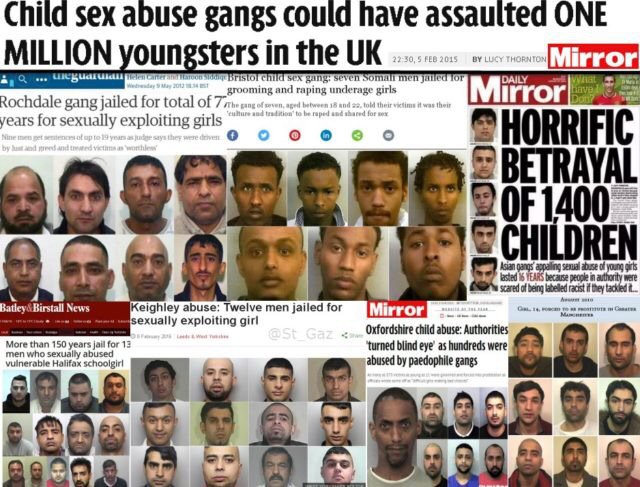 Instead, Khan wants to blame white men for all the city's problems.

Follow InformationLiberation on Twitter, Facebook, Gab, Minds and Telegram.