'Vox Populi, Vox Dei': Elon Musk Says General Amnesty For Suspended Accounts 'Begins Next Week'
Chris Menahan
InformationLiberation
Nov. 24, 2022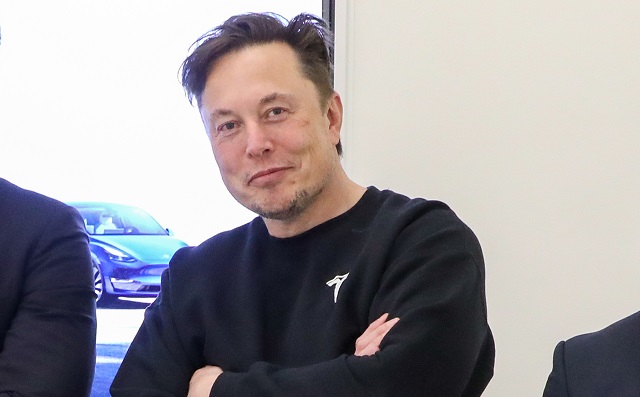 Twitter CEO Elon Musk on Thanksgiving Day announced that a general amnesty for suspended Twitter users who haven't "broken the law or engaged in egregious spam" will begin "next week."

Musk posted a poll on Wednesday asking, "Should Twitter offer a general amnesty to suspended accounts, provided that they have not broken the law or engaged in egregious spam?"

With over 3 million votes, 72.4% of users said "Yes" versus just 27.6% who said "No."

"The people have spoken," Musk announced after the poll closed. "Amnesty begins next week. Vox Populi, Vox Dei."


Musk said on Tuesday that his plan to have a "content moderation council with widely diverse viewpoints" was crafted because "a large coalition of political/social activist groups" (see: the Anti-Defamation League and their cronies) "agreed not to try to kill Twitter by starving us of advertising revenue if I agreed to this condition" but "they broke the deal" by immediately organizing an advertiser boycott against him.


Musk on Saturday told ADL CEO Jonathan Greenblatt, who ordered the boycott, to "stop defaming me!"


Greenblatt last month threatened Musk with "dire consequences" if he replatformed "dangerous individuals" like Donald Trump, Alex Jones, Nick Fuentes, Steve Bannon, Andrew Tate and David Duke.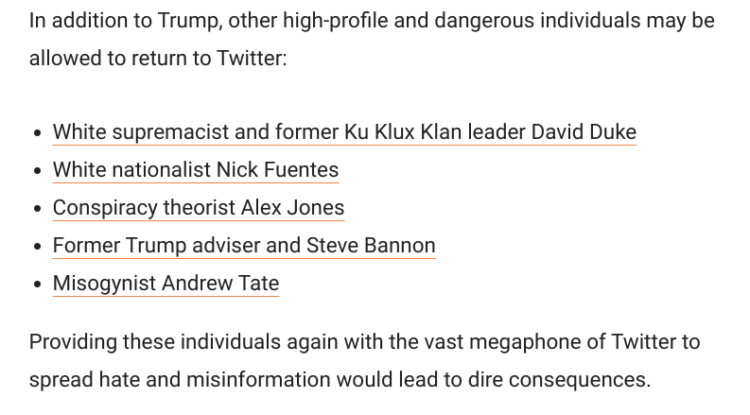 Musk already unbanned Donald Trump and Andrew Tate and it's looking like he may let everyone else back on too.

Happy Thanksgiving, bros!

[Header image by the Brazilian Ministry of Communications, Cropped, CC BY 2.0.]

Follow InformationLiberation on Twitter, Facebook, Gab, Minds and Telegram.