Elon Musk Restores Donald Trump's Twitter Account, Tells ADL's Jonathan Greenblatt 'Stop Defaming Me!'
Chris Menahan
InformationLiberation
Nov. 19, 2022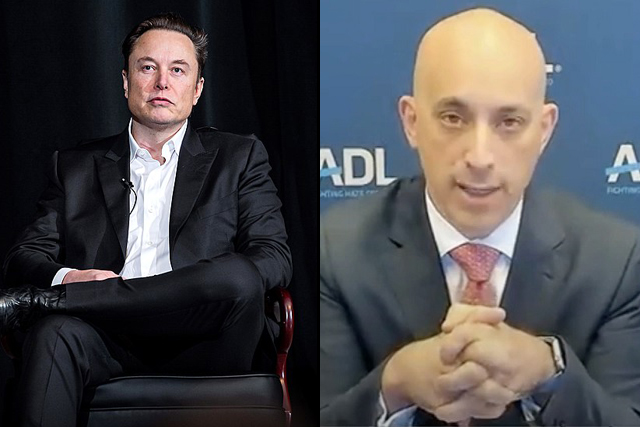 It's happening!!!


Elon Musk on Saturday reinstated former President Donald Trump's Twitter account.

"The people have spoken," Musk said, referencing a Twitter poll he did that got 15 million votes with 51.8% stating Trump should be unbanned. "Trump will be reinstated. Vox Populi, Vox Dei (the voice of the people is the voice of God)."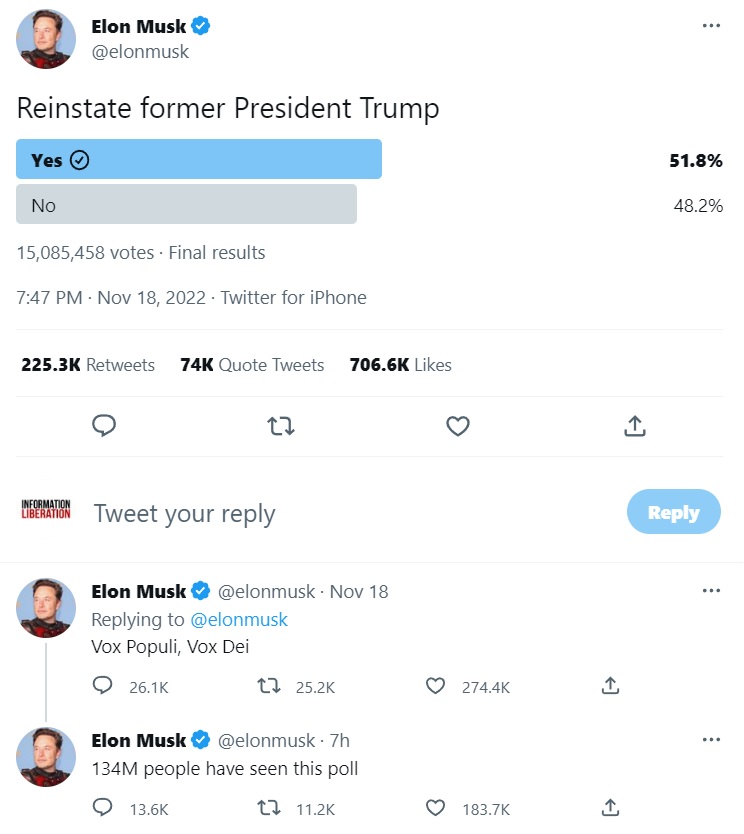 Anti-Defamation League CEO Jonathan Greenblatt responded with outrage and whined that Musk "is not remotely serious about safeguarding the platform from hate, harassment and misinformation."

"Hey stop defaming me!" Musk responded.


How refreshing to see Elon stand up for himself (and all of us) by telling Greenblatt to piss off!


Musk should strongly consider suing Greenblatt for tortious interference!



Follow InformationLiberation on Twitter, Facebook, Gab, Minds and Telegram.