Kanye: Ari Emanuel Demanding I Be Canceled Has 'Proven The Exact Point That I Made'
Chris Menahan
InformationLiberation
Oct. 23, 2022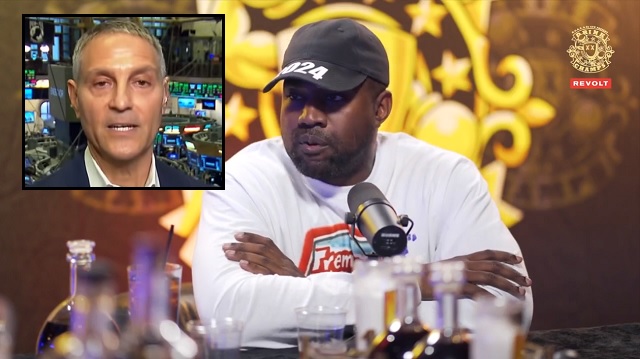 Ye, formerly known as Kanye West, spoke with paparazzi and fans on Friday night and said that Hollywood bigwig Ari Emanuel demanding he be canceled and put out of work has "proven the exact point that I made."

Endeavour CEO Ariel Zev Emanuel, widely considered to be the most powerful executive in Hollywood, wrote an open letter in the Financial Times on Wednesday demanding that all of Ye's concerts be canceled, his music be banned from Apple and Spotify and his partnership with Adidas ended.

Emanuel, who is Jewish, said that Ye should only be allowed to work again if he's willing to be "educated" on the "consequences of anti-Semitism."

"I want to talk about the Jewish comment, it's actually proven the exact point that I made," Ye said. "So many actors [have] been bullied behind the scenes."

"So you even got people like Ari Emanuel asking people to not do business with me," he continued. "That's how this town's been running for so, so long. They'll mute you -- they'll try to mute you at all costs."


"They're afraid of us not being afraid anymore," Ye said. "And we're not afraid anymore."

"My life was threatened for having a political opinion," he said.

Asked what he has to say to those trying to cancel him, Ye said: "I'm here!"

"We ain't going nowhere, and if I ever went anywhere, we'd know why," Ye said, alluding to an assassination. "You understand what I'm saying?"

Follow InformationLiberation on Twitter, Facebook, Gab, Minds and Telegram.