"Thank You, USA": Polish MEP Praises U.S. For Destroyed Nord Stream Pipelines
Chris Menahan
InformationLiberation
Sep. 27, 2022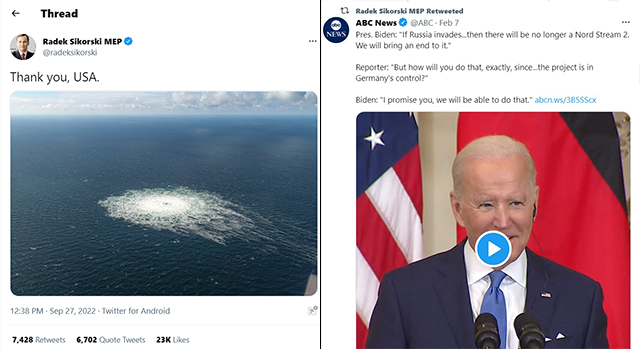 Polish MEP Radoslaw Sikorski, who attended the Bilderberg meeting in DC earlier this year together with his arch-neocon wife Anne Applebaum, openly "thanked" the US for the destruction of the Nord Stream pipelines in a post Tuesday on Twitter.

"Thank you, USA," Sikorski said on Twitter, sharing a photograph of the Nord Stream 2 pipeline leaking massive amounts of gas into the ocean off the coast of Denmark's Bornholm island.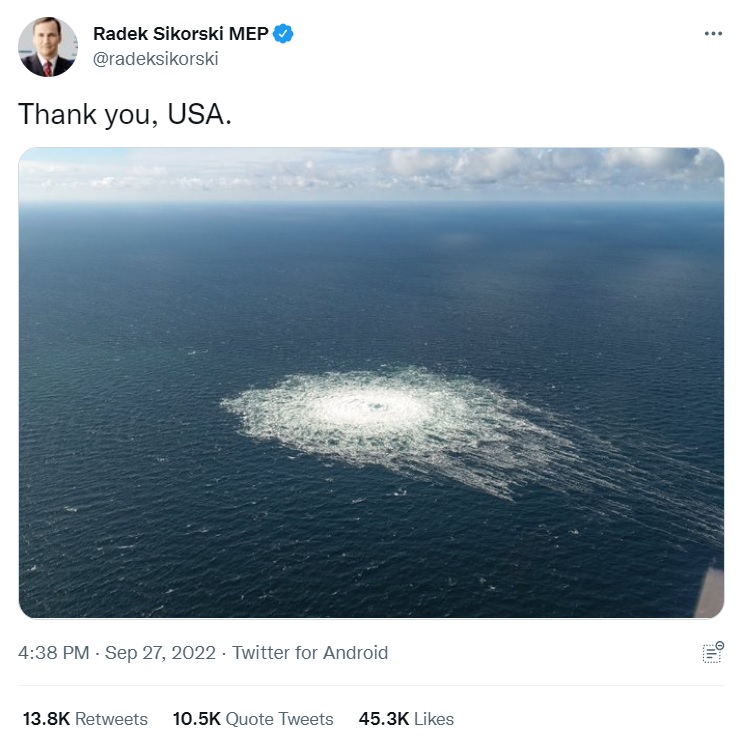 [UPDATE: Sikorski deleted the tweet without explanation on Sept 29. An archive is preserved above.]

Right before making the comment, Sikorski retweeted Biden's "promise" from back in February where he said there "will be no longer a Nord Stream 2" if Russia invades Ukraine.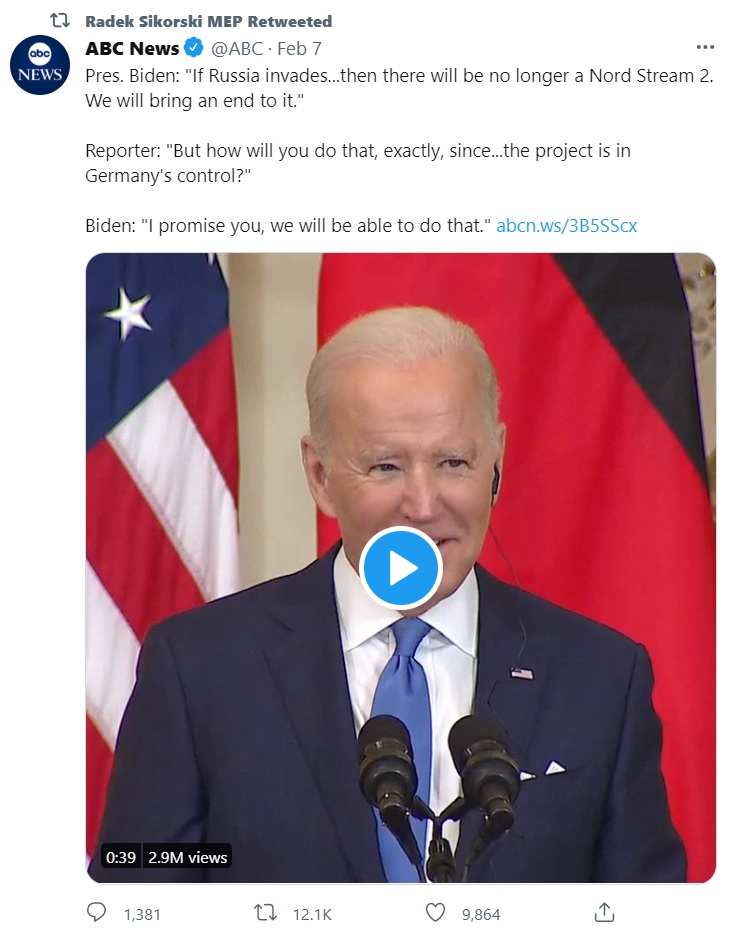 The implication is clearly that the Biden regime bombed the pipelines.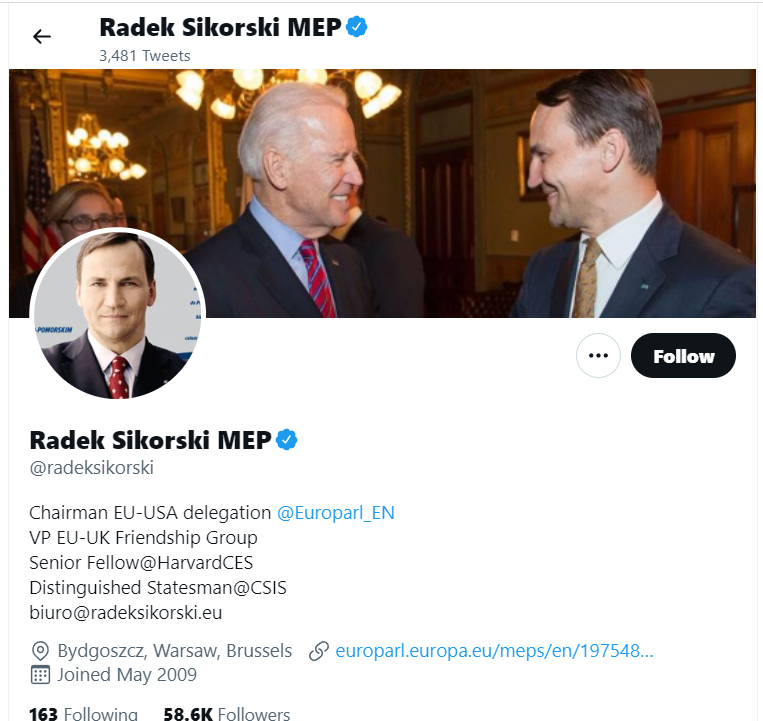 Sikorski's wife, Anne Applebaum, has been intimately involved in fomenting the Ukraine war effort and was even given an award by Volodymyr Zelensky himself earlier this month for being a "journalist" who is helping "fight for Ukraine on the military and information fronts."




If the CIA bombed these civilian pipelines that's an insane act of war that will further devastate Europe's economy and risk a full-blown war with Russia.

Secretary of state Antony Blinken, an incompetent moron who is currently in charge of our foreign policy thanks to nepotism, has been trying to push the idea that Russia bombed its own pipelines to somehow stick it to Europe but here we have a Polish MEP married to Anne Applebaum stating plainly the US did it.

Follow InformationLiberation on Twitter, Facebook, Gab, Minds and Telegram.