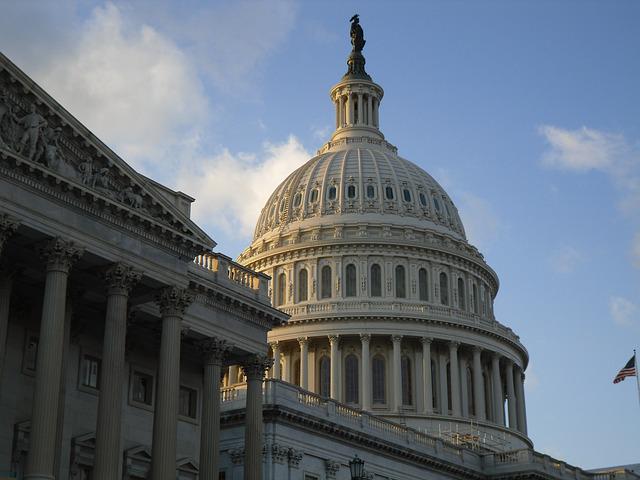 There's a total media blackout on this year's Bilderberg meeting in Washington, DC.

I only heard about it due to Paul Joseph Watson highlighting it on Twitter.


Here's the official list of attendees (not everyone in attendance makes the list):

Achleitner, Paul M. (DEU), Former Chairman Supervisory Board, Deutsche Bank AG; Treasurer Bilderberg Meetings

Adeyemo, Adewale (USA), Deputy Secretary, Department of The Treasury

Albares, José Manuel (ESP), Minister of Foreign Affairs, European Union and Cooperation

Altman, Roger C. (USA), Founder and Senior Chairman, Evercore Inc.

Altman, Sam (USA), CEO, OpenAI

Applebaum, Anne (USA), Staff Writer, The Atlantic

Arnaut, José Luís (PRT), Managing Partner, CMS Rui Pena & Arnaut

Auken, Ida (DNK), Member of Parliament, The Social Democrat Party

Azoulay, Audrey (INT), Director-General, UNESCO

Baker, James H. (USA), Director, Office of Net Assessment, Office of the Secretary of Defense

Barbizet, Patricia (FRA), Chairwoman and CEO, Temaris & Associés SAS

Barroso, José Manuel (PRT), Chairman, Goldman Sachs International LLC

Baudson, Valérie (FRA), CEO, Amundi

Beurden, Ben van (NLD), CEO, Shell plc

Bourla, Albert (USA), Chairman and CEO, Pfizer Inc.

Buberl, Thomas (FRA), CEO, AXA SA

Burns, William J. (USA), Director, CIA

Byrne, Thomas (IRL), Minister of State for European Affairs

Campbell, Kurt (USA), White House Coordinator for Indo-Pacific, NSC

Carney, Mark J. (CAN), Vice Chair, Brookfield Asset Management

Casado, Pablo (ESP), Former President, Partido Popular

Chhabra, Tarun (USA), Senior Director for Technology and National Security, National Security Council

Donohoe, Paschal (IRL), Minister for Finance; President, Eurogroup

Döpfner, Mathias (DEU), Chairman and CEO, Axel Springer SE

Dudley, William C. (USA), Senior Research Scholar, Princeton University

Easterly, Jen (USA), Director, Cybersecurity and Infrastructure Security Agency

Economy, Elizabeth (USA), Senior Advisor for China, Department of Commerce

Émié, Bernard (FRA), Director General, Ministry of the Armed Forces

Emond, Charles (CAN), CEO, CDPQ

Erdogan, Emre (TUR), Professor Political Science, Istanbul Bilgi University

Eriksen, Øyvind (NOR), President and CEO, Aker ASA

Ermotti, Sergio (CHE), Chairman, Swiss Re

Fanusie, Yaya (USA), Adjunct Senior Fellow, Center for a New American Security

Feltri, Stefano (ITA), Editor-in-Chief, Domani

Fleming, Jeremy (GBR), Director, British Government Communications Headquarters

Freeland, Chrystia (CAN), Deputy Prime Minister

Furtado, Isabel (PRT), CEO, TMG Automotive

Gove, Michael (GBR), Secretary of State for Levelling Up, Cabinet Office

Halberstadt, Victor (NLD), Co-Chair Bilderberg Meetings; Professor of Economics, Leiden University

Hallengren, Lena (SWE), Minister for Health and Social Affairs

Hamers, Ralph (NLD), CEO, UBS Group AG

Hassabis, Demis (GBR), CEO and Founder, DeepMind

Hedegaard, Connie (DNK), Chair, KR Foundation

Henry, Mary Kay (USA), International President, Service Employees International Union

Hobson, Mellody (USA), Co-CEO and President, Ariel Investments LLC

Hodges, Ben (USA), Pershing Chair in Strategic Studies, Center for European Policy Analysis

Hoekstra, Wopke (NLD), Minister of Foreign Affairs

Hoffman, Reid (USA), Co-Founder, Inflection AI; Partner, Greylock

Huët, Jean Marc (NLD), Chairman, Heineken NV

Joshi, Shashank (GBR), Defence Editor, The Economist

Karp, Alex (USA), CEO, Palantir Technologies Inc.

Kissinger, Henry A. (USA), Chairman, Kissinger Associates Inc.

Koç, Ömer (TUR), Chairman, Koç Holding AS

Kofman, Michael (USA), Director, Russia Studies Program, Center for Naval Analysis

Kostrzewa, Wojciech (POL), President, Polish Business Roundtable

Krasnik, Martin (DNK), Editor-in-Chief, Weekendavisen

Kravis, Henry R. (USA), Co-Chairman, KKR & Co. Inc.

Kravis, Marie-Josée (USA), Co-Chair Bilderberg Meetings; Chair, The Museum of Modern Art

Kudelski, André (CHE), Chairman and CEO, Kudelski Group SA

Kukies, Jörg (DEU), State Secretary, Chancellery

Lammy, David (GBR), Shadow Secretary of State for Foreign, Commonwealth and Development Affairs, House of Commons

LeCun, Yann (USA), Vice-President and Chief AI Scientist, Facebook, Inc.

Leu, Livia (CHE), State Secretary, Federal Department of Foreign Affairs

Leysen, Thomas (BEL), Chairman, Umicore and Mediahuis; Chairman DSM N.V.

Liikanen, Erkki (FIN), Chairman, IFRS Foundation Trustees

Little, Mark (CAN), President and CEO, Suncor Energy Inc.

Looney, Bernard (GBR), CEO, BP plc

Lundstedt, Martin (SWE), CEO and President, Volvo Group

Lütke, Tobias (CAN), CEO, Shopify

Marin, Sanna (FIN), Prime Minister

Markarowa, Oksana (UKR), Ambassador of Ukraine to the US

Meinl-Reisinger, Beate (AUT), Party Leader, NEOS

Michel, Charles (INT), President, European Council

Minton Beddoes, Zanny (GBR), Editor-in-Chief, The Economist

Mullen, Michael (USA), Former Chairman of the Joint Chiefs of Staff

Mundie, Craig J. (USA), President, Mundie & Associates LLC

Netherlands, H.M. the King of the (NLD)

Niemi, Kaius (FIN), Senior Editor-in-Chief, Helsingin Sanomat Newspaper

Núñez, Carlos (ESP), Executive Chairman, PRISA Media

O'Leary, Michael (IRL), Group CEO, Ryanair Group

Papalexopoulos, Dimitri (GRC), Chairman, TITAN Cement Group

Petraeus, David H. (USA), Chairman, KKR Global Institute

Pierrakakis, Kyriakos (GRC), Minister of Digital Governance

Pinho, Ana (PRT), President and CEO, Serralves Foundation

Pouyanné, Patrick (FRA), Chairman and CEO, TotalEnergies SE

Rachman, Gideon (GBR), Chief Foreign Affairs Commentator, The Financial Times

Raimondo, Gina M. (USA), Secretary of Commerce

Reksten Skaugen, Grace (NOR), Board Member, Investor AB

Rende, Mithat (TUR), Member of the Board, TSKB

Reynders, Didier (INT), European Commissioner for Justice

Rutte, Mark (NLD), Prime Minister

Salvi, Diogo (PRT), Co-Founder and CEO, TIMWE

Sawers, John (GBR), Executive Chairman, Newbridge Advisory Ltd.

Schadlow, Nadia (USA), Senior Fellow, Hudson Institute

Schinas, Margaritis (INT), Vice President, European Commission

Schmidt, Eric E. (USA), Former CEO and Chairman, Google LLC

Scott, Kevin (USA), CTO, Microsoft Corporation

Sebastião, Nuno (PRT), CEO, Feedzai

Sedwill, Mark (GBR), Chairman, Atlantic Futures Forum

Sikorski, Radoslaw (POL), MEP, European Parliament

Sinema, Kyrsten (USA), Senator

Starace, Francesco (ITA), CEO, Enel S.p.A.

Stelzenmüller, Constanze (DEU), Fritz Stern Chair, The Brookings Institution

Stoltenberg, Jens (INT), Secretary General, NATO

Straeten, Tinne Van der (BEL), Minister for Energy

Suleyman, Mustafa (GBR), CEO, Inflection AI

Sullivan, Jake (USA), Director, National Security Council

Tellis, Ashley J. (USA), Tata Chair for Strategic Affairs, Carnegie Endowment

Thiel, Peter (USA), President, Thiel Capital LLC

Treichl, Andreas (AUT), President, Chairman ERSTE Foundation

Tugendhat, Tom (GBR), MP; Chair Foreign Affairs Committee, House of Commons

Veremis, Markos (GRC), Co-Founder and Chairman, Upstream

Vitrenko, Yuriy (UKR), CEO, Naftogaz

Wallander, Celeste (USA), Assistant Secretary of Defense for International Security Affairs

Wallenberg, Marcus (SWE), Chair, Skandinaviska Enskilda Banken AB

Walmsley, Emma (GBR), CEO, GlaxoSmithKline plc

Wennink, Peter (NLD), President and CEO, ASML Holding NV

Yetkin, Murat (TUR), Journalist/Writer, YetkinReport

Yurdakul, Afsin (TUR), Journalist, Habertürk News Network
Here's the official agenda:

The key topics for discussion this year are:

1. Geopolitical Realignments
2. NATO Challenges
3. China
4. Indo-Pacific Realignment
5. Sino-US Tech Competition
6. Russia
7. Continuity of Government and the Economy
8. Disruption of the Global Financial System
9. Disinformation
10. Energy Security and Sustainability
11. Post Pandemic Health
12. Fragmentation of Democratic Societies
13. Trade and Deglobalisation
14. Ukraine
No significant Google News-approved Western media outlets are reporting on it.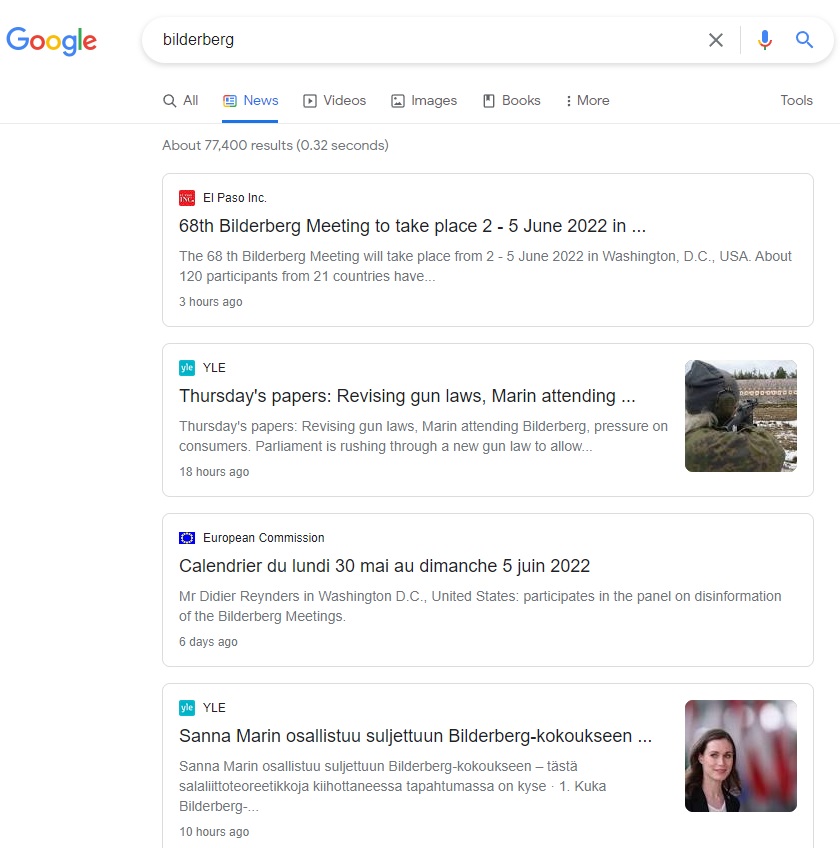 The most noteworthy person on the list most Americans wouldn't recognize is probably arch-neocon Anne Applebaum, who has been organizing the US proxy war in Ukraine in concert with the Zelensky regime.


I can imagine her barking at Marin and Sinema behind closed doors about how they're not doing enough to start World War III.

Peter Thiel appears to be the only prominent right-winger in attendance. He dumped $10 million into JD Vance's Senate campaign in Ohio and another $10 million into Blake Masters' Senate campaign in Arizona. Masters just secured Trump's endorsement. JD Vance also secured Trump's endorsement and managed to stage a come-from-behind victory in the Republican primary in Ohio last month.

I'm not sure what Thiel's angle is. His 2016 RNC speech backing Trump and talking about "fake culture wars" completely missed the mark. Nonetheless, his candidates are saying all the right things to get elected.



Tucker Carlson clearly likes Thiel and has been shilling for both of his candidates.

Thiel was confronted at a Bilderberg meeting in 2016 by Luke Rudkowski and asked about what went on inside the meeting but only received a generic response.

"We need to be finding ways to talk to people you need to find ways to talk to people where not everything is completely transparent," Thiel said. "Libertarianism is not synonymous with radical transparency, that's often an argument that the Stasi would make in East Germany where everything had to be monitored by society. And I think often you have the best conversations in smaller groups where not everything is being monitored and that's how you have very honest conversations and how you can think better about the future."



It's an interesting statement considering he funded Clearview AI and is massively invested in datamining.

Follow InformationLiberation on Twitter, Facebook, Gab, Minds and Telegram.