California State Sen. Scott Wiener, Who Championed Covid Lockdowns, Rejects Monkeypox Restrictions As 'Sex Shaming Of Gay Men'
Chris Menahan
InformationLiberation
Aug. 05, 2022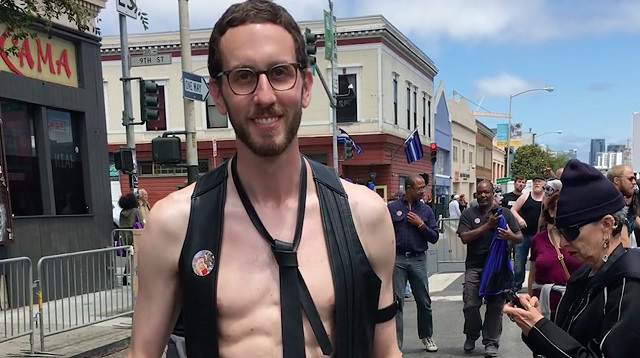 California state Senator Scott Wiener (D-San Francisco) shamed Americans for leaving their house during covid but says gay men must be free to have sex with as many strangers as they please despite monkeypox being declared a public health emergency.

"If people want to have sex, they are going to have sex," Wiener told the Washington Post on Thursday. "I know people who normally go to sex parties who will not. People will make their own decisions about their own risk levels."

Wiener is overseeing California's monkeypox response as head of the newly-formed Senate Select Committee on Monkeypox.



Wiener successfully led the charge in 2017 to get California to decriminalize knowingly spreading HIV from a felony to a misdemeanor by claiming the state's laws against bug-spreading were "homophobic" and "discriminatory."

Leaving your house is the height of selfishness but gay men must be allowed to knowingly spread HIV and take part in giant orgies in the middle of a monkeypox public health emergency.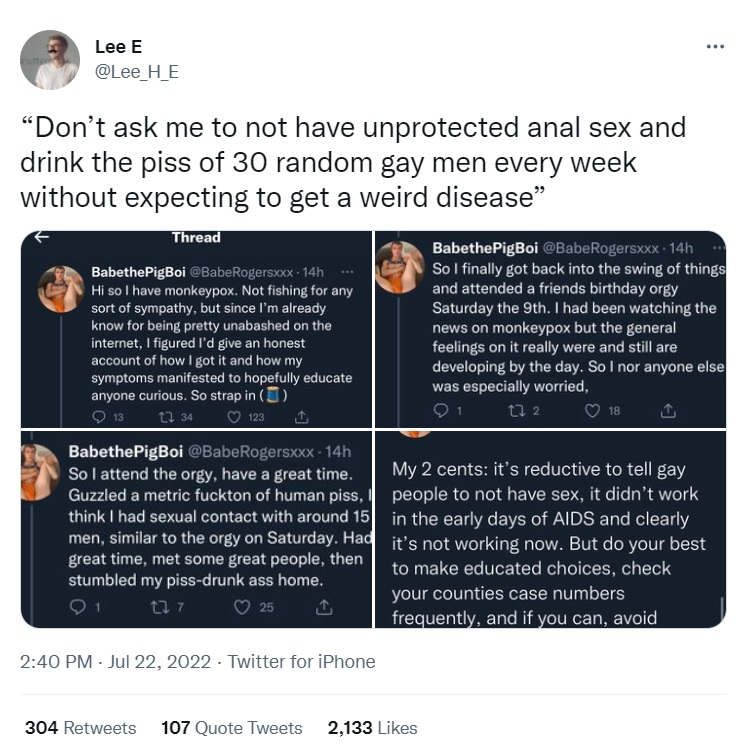 "Lots of sex shaming of gay men around monkeypox. The same shaming we saw in the 1980s re HIV," Wiener said last week on Twitter. "Lecturing people not to have sex isn't a public health strategy. It didn't stop HIV — it made it worse — & it won't stop monkeypox."


Wiener got another bill passed statewide in 2020 to decriminalize adult men having sex with boys. Wiener smeared all opponents of the bill as "homophobic" and "anti-Semitic."

Follow InformationLiberation on Twitter, Facebook, Gab, Minds and Telegram.