Trump Zings Elon: I Could Have Told Him 'Drop to Your Knees And Beg' And He Would Have Done It
Chris Menahan
InformationLiberation
Jul. 12, 2022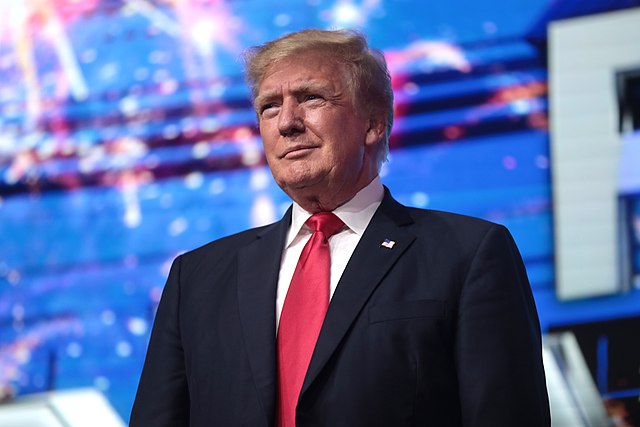 Former President Donald Trump savaged Elon Musk on Tuesday in a post on Truth Social.

"When Elon Musk came to the White House asking me for help on all of his many subsidized projects, whether it's electric cars that don't drive long enough, driverless cars that crash, or rocketships to nowhere, without which subsidies he'd be worthless, and telling me how he was a big Trump fan and Republican, I could have said, 'drop to your knees and beg,' and he would have done itÖ" Trump said.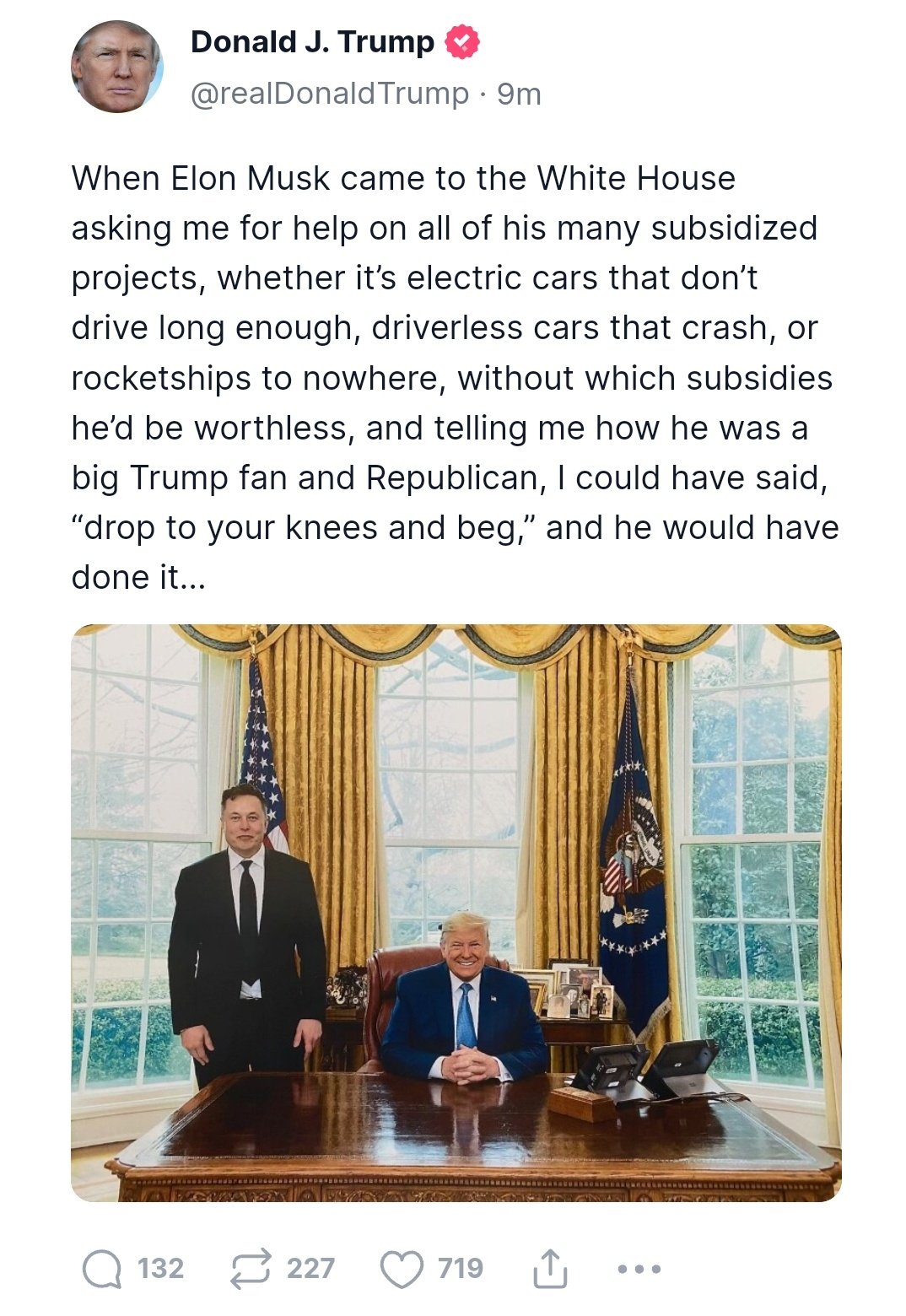 "Now Elon should focus on getting himself out of the Twitter mess because he could owe $44 billion for something that's perhaps worthless," Trump continued. "Also, lots of competition for electric cars!"

"P.S., Why was Elon allowed to break the $15 million stock purchase barrier on Twitter without any reporting? That is a very serious breach! Have fun Elon and @jack, go to it!"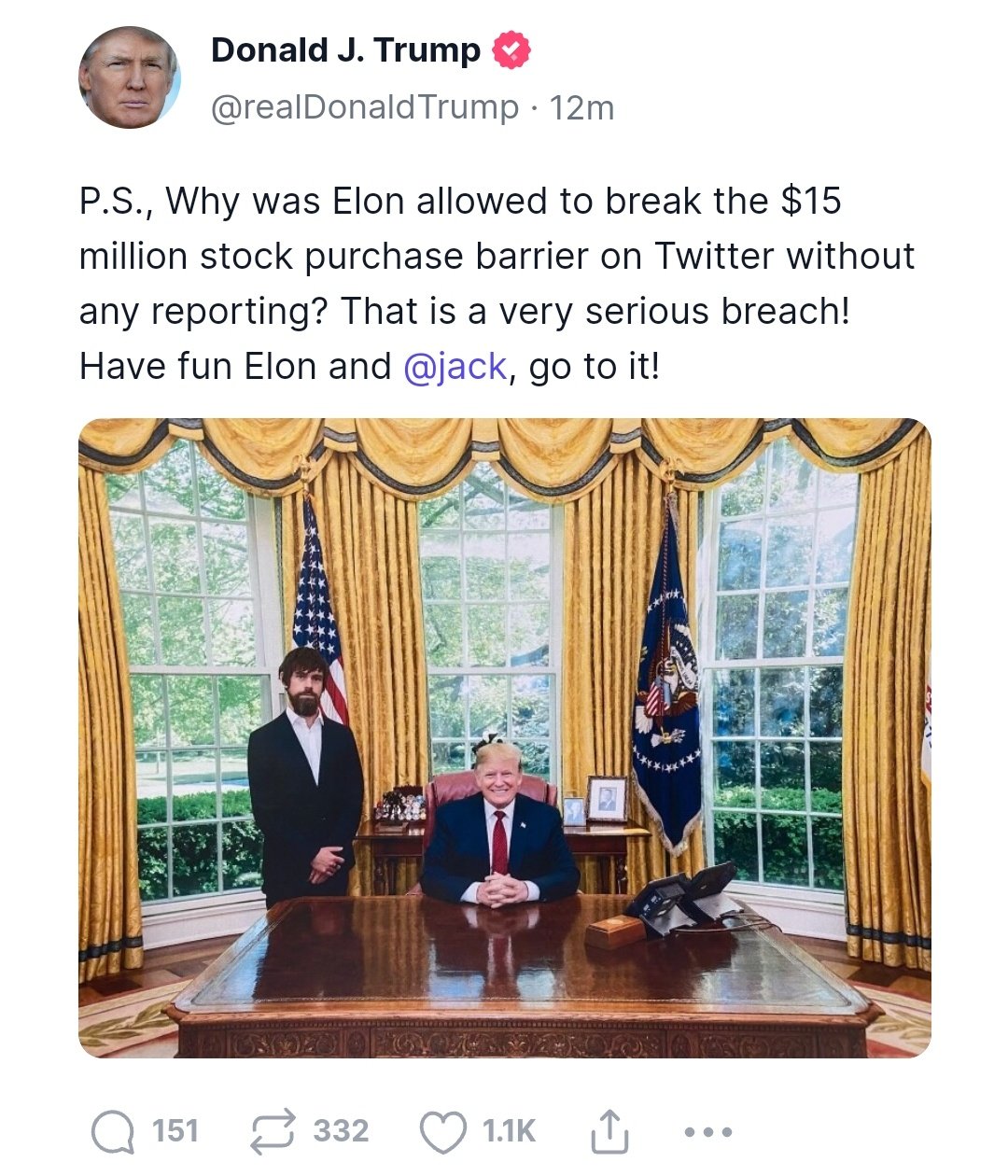 Musk said on Monday that Trump should "hang up his hat & sail into the sunset."

"I don't hate the man, but it's time for Trump to hang up his hat & sail into the sunset," Musk tweeted. "Dems should also call off the attack -- don't make it so that Trump's only way to survive is to regain the Presidency."


Musk also denied Trump's claim that Musk told him he voted for him.


Musk has been shilling for Ron DeSantis.


I don't really like either but if I had to choose I'd go with Trump, despite his many flaws. DeSantis has massive establishment/neocon backing and horrible instincts. Trump deserves credit for taking on the entire political establishment in 2016, even if he botched it once in office, surrounded himself with traitors and dropped to his knees for Big Pharma.

I would love for someone else to step in but so far there is no one else other than the establishment's synthetic MAGA neocon DeSantis.


Trump getting reelected would trigger yet another massive crisis for our corrupt establishment and that's good enough for me. I'd rather someone the establishment hates with a passion than someone the establishment loves.

[Header image by Gage Skidmore, CC BY-SA 2.0]

Follow InformationLiberation on Twitter, Facebook, Gab, Minds and Telegram.