Senate Passes Gun Control Bill - 15 Republicans Sell Out Their Voters to Hand Biden Major Win
Chris Menahan
InformationLiberation
Jun. 23, 2022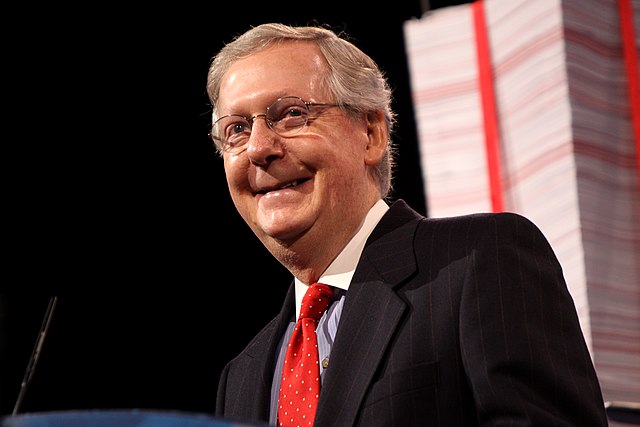 The Senate on Thursday night voted 65-33 to pass new gun control legislation with 15 Republicans, including Senate minority leader Mitch McConnell, signing off on the historic backstab.


A giddy Sen. Chuck Schumer (D-NY) was reportedly seen patting McConnell on the back for betraying his voters on behalf of his globalist masters -- a priceless gift which no doubt sent tingles down McConnell's spine.



Unconfirmed reports claimed the gasbag under McConnell's chin inflated to triple it's normal size because he was so proud.


The sellout came just hours after the Supreme Court elected to expand gun rights by striking down an onerous concealed carry law in New York.

The utter contempt and hatred the GOP establishment harbors for their own voters is truly beyond belief.

[Header image by Gage Skidmore, CC BY-SA 2.0]

Follow InformationLiberation on Twitter, Facebook, Gab, Minds and Telegram.