Supreme Court Strikes Down Restrictive New York Concealed Carry Law, Expands Gun Rights
Chris Menahan
InformationLiberation
Jun. 23, 2022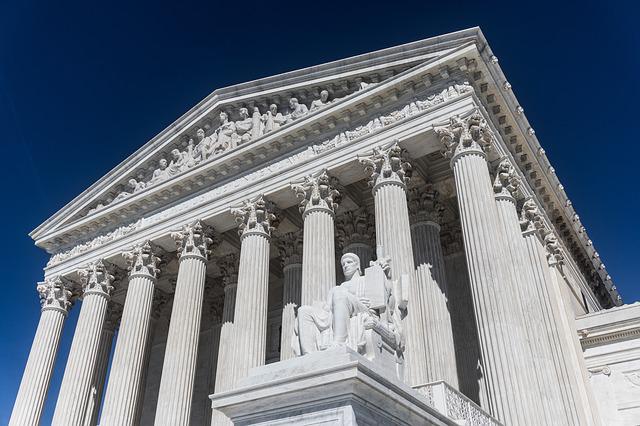 The Supreme Court is expanding our gun rights at the same time GOP sellouts in the Senate are working overtime to demolish them.




From Reason, "In Landmark 2nd Amendment Ruling, SCOTUS Affirms Right 'To Carry a Handgun for Self-Defense Outside the Home'":

In a landmark victory for gun rights advocates, the U.S. Supreme Court today ruled 6–3 that "the Second and Fourteenth Amendments protect an individual's right to carry a handgun for self-defense outside the home."

In District of Columbia v. Heller (2008), the Supreme Court held that the Second Amendment secures the right to possess a handgun inside the home for self-defense purposes. In McDonald v. Chicago (2010), that right was applied against state and local governments. Today, in New York State Rifle & Pistol Association v. Bruen, the right was recognized to extend outside of the home.

The case centered on a New York law requiring anyone seeking a license to carry a concealed handgun in public to first satisfy a local official that he has "proper cause" to do so. According to the state, a "generalized" wish to carry a concealed weapon for self-defense purposes was not sufficient to meet the proper cause standard. "In 43 States," observed the majority opinion of Justice Clarence Thomas, "the government issues licenses to carry based on objective criteria. But in six states, including New York, the government further conditions issuance of a license to carry on a citizen's showing of some additional special need. Because the State of New York issues public-carry licenses only when an applicant demonstrates a special need for self-defense," Thomas continued, "we conclude that the State's licensing regime violates the Constitution."

At the heart of the case was the question of whether the discretion that New York placed in the hands of local licensing officials was consistent with how constitutional rights are typically treated in the American system. New York's licensing scheme failed that test. "We know of no other constitutional rights that an individual may exercise only after demonstrating to government officers some special need," Thomas wrote. "That is not how the First Amendment works when it comes to unpopular speech or the free exercise of religion. It is not how the Sixth Amendment works when it comes to a defendant's right to confront the witnesses against him. And it is not how the Second Amendment works when it comes to public carry for self-defense."
Someone should tell this to the GOP.

Follow InformationLiberation on Twitter, Facebook, Gab, Minds and Telegram.