Madison Cawthorn Targeted for Destruction in Wake of DC Orgy Comments, Criticizing 'Thug' Zelensky
Chris Menahan
InformationLiberation
May. 05, 2022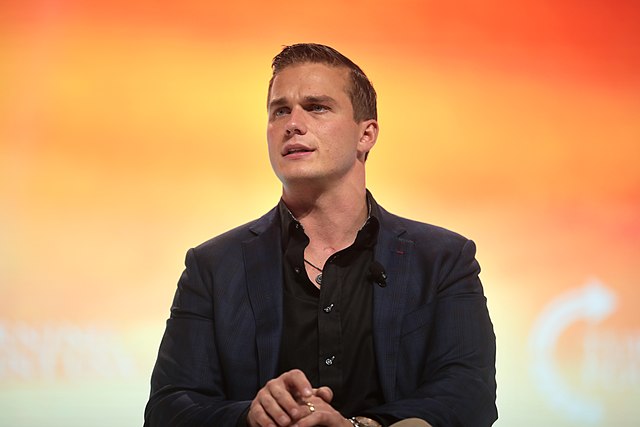 North Carolina Rep Madison Cawthorn (R) is being targeted for destruction by the GOP establishment for bucking the system on Ukraine and speaking out against the blackmailing operation running DC.

All the embarrassing leaks coming out ahead of his primary would be kept secret if he was a good little neocon puppet.

Instead, Cawthorn went rogue in March by bashing Ukrainian president Volodymyr Zelensky as a "thug" leading a regime that's "incredibly corrupt and is incredibly evil and has been pushing woke ideologies."


Cawthorn is one of only a dozen or so lawmakers who have voted repeatedly against escalating US involvement in the war in Ukraine. Just last week, he was one of only 7 lawmakers who voted against stealing the assets of Russian oligarchs to funnel additional billions to the Zelensky regime.

Cawthorn in March also said GOP elites are taking part in cocaine fueled orgies and being blackmailed with kompromat behind the scenes.



For weeks now, the GOP establishment has been leaking embarrassing photos and videos taken by Cawthorn's friends and corrupt North Carolina Senator Thom Tillis (R) came out and pushed for him to be investigated for "insider trading."


On Wednesday, a shadowy super PAC running the website "Fire Madison Cawthorn" dropped a new tape of Cawthorn allegedly "dry humping" a friend.

"A new hit against me just dropped," Cawthorn said in response to the leak. "Years ago, in this video, I was being crass with a friend, trying to be funny. We were acting foolish, and joking. Thatís it. Iím NOT backing down. I told you there would be a drip drip campaign. Blackmail won't win. We will."


Cawthorn said he's being targeted for destruction, which is clear as day. We just saw a similar plot to take down Florida Rep. Matt Gaetz.


I was never a fan of Cawthorn early on because he appeared to be a cookie-cutter neocon but he's shown through his votes in Congress that he's better than the rest of the bunch.

If he's a closeted homosexual -- and that's still a big if -- that would only make him more at home in the GOP. There's easily dozens of other congressmen who've done far worse and whose skeletons are being kept in the closet because they serve the regime.

[Header image by Gage Skidmore, CC BY-SA 2.0.]

Follow InformationLiberation on Twitter, Facebook, Gab, Minds and Telegram.