Saudi Crown Prince 'Shouted' At Biden's National Security Advisor For Lecturing Him Over Khashoggi Killing
Chris Menahan
InformationLiberation
Apr. 20, 2022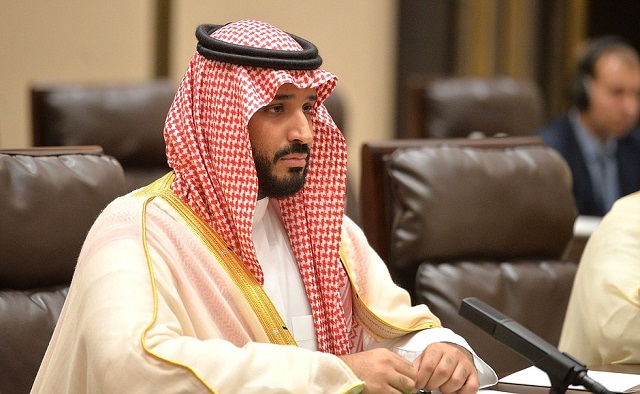 Goodbye, petrodollar!

From Yahoo News, "Saudi crown prince Mohammed bin Salman started 'shouting' at Biden's national security advisor when he brought up Jamal Khashoggi's brutal killing, report says":

Saudi Arabia's crown prince Mohammed bin Salman erupted at national security advisor Jake Sullivan during a meeting last year when Sullivan brought up the assassination of the journalist Jamal Khashoggi.

That's according to The Wall Street Journal, which reported that the argument happened last September, when the two men met for the first time since President Joe Biden took office.

Although the crown prince wanted to strike a "relaxed tone" for their meeting, he "ended up shouting at Mr. Sullivan after he raised the 2018 killing of Saudi journalist Jamal Khashoggi," the newspaper reported. "The prince told Mr. Sullivan he never wanted to discuss the matter again," people familiar with the discussion told The Journal. The crown prince also said that the US "could forget about its request to boost oil production."
"The political fissures have deepened since Russia's invasion of Ukraine, senior Saudi and U.S. officials said," WSJ reported. "The White House wanted the Saudis to pump more crude, both to tame oil prices and undercut Moscow's war finances. The kingdom hasn't budged, keeping in line with Russian interests."

WSJ continued: "The U.S.-Saudi partnership was built on the premise that the American military would defend the kingdom from hostile powers to ensure the uninterrupted flow of oil to world markets. In turn, successive Saudi kings maintained a steady supply of crude at reasonable prices, with only occasional disruptions. But the economic underpinning of the relationship has changed. The Saudis no longer sell much oil to the U.S. and are instead the biggest supplier to China, reorienting Riyadh's commercial and political interests."

The Saudis last month said they're looking at accepting yuan instead of dollars for their oil deals.

It's ironic how the champions of globalism are killing globalization as a result of endless sanctions and sanctimonious human rights lectures.

The DC regime has no right to lecture anyone on human rights while they're imprisoning dissidents en masse for protesting their rule and torturing them in jail.

Follow InformationLiberation on Twitter, Facebook, Gab, Minds, Parler and Telegram.