Survey: 77% Of White Students Who Claim 'Minority' Status Are Accepted Into College
Chris Menahan
InformationLiberation
Oct. 27, 2021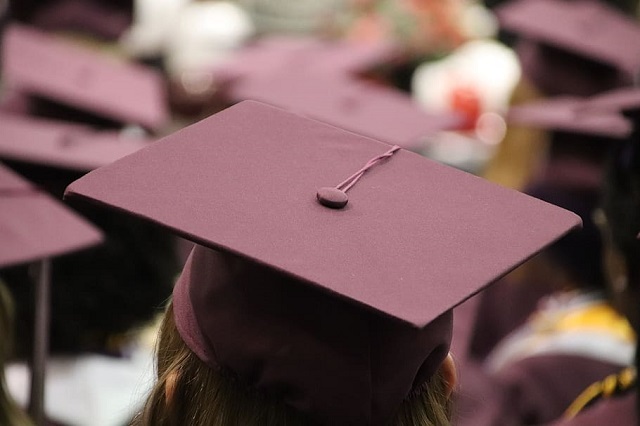 White college students are ditching their "white privilege" in droves to huge success.

From The Hill, "More than a third of white students lie about their race on college applications, survey finds":

A survey from Intelligent found that 34 percent of white students who applied to colleges and universities falsely claimed they were a racial minority on their application.

The publication found that 81 percent of students who faked minority status did so to improve their chances of getting accepted. Fifty percent of students who lied said they did it to get minority-focused financial aid.

Most students, 48 percent, claimed to be Native American on their application. Thirteen percent falsely marked that they were Latino, while 10 percent falsely claimed to be Black. Nine percent of those surveyed lied that they were Asian or Pacific Islander.
Note: College admissions scam mastermind Rick Singer allegedly told his wealthy white clients to claim to be minorities lest they be at a "competitive disadvantage."
For the most part, Intelligent found, these white students tended to get away with their lies. About 3 in 4, or 77 percent, of white applicants who faked minority status on their applications were accepted to those colleges.

"While other factors may have played a role in their acceptance, the majority of applicants who lied and were accepted (85%) believe that falsifying their racial minority status helped them secure admission to college," Intelligent wrote in their report.
How do they know they don't "identify" as Native American, Latino and so on?

If "Rachel" Levine can become our "first female four-star admiral," why can't white students choose to "identify" as any race they please?

If "white privilege" were real, as college professors tell us it is every day, these students would actually be at a disadvantage for "lying" about their race.

Everyone knows that's not the case!


Follow InformationLiberation on Twitter, Facebook, Gab, Minds, Parler and Telegram.