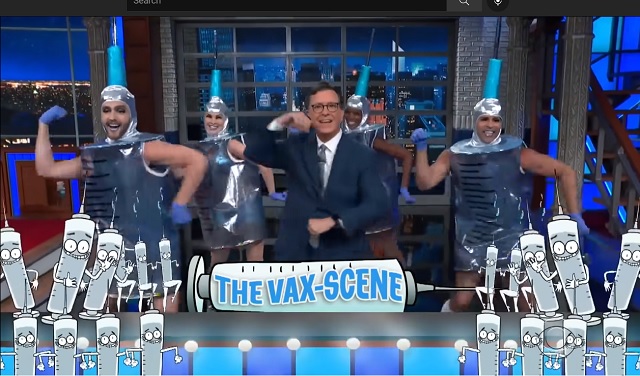 This song and dance from Stephen Colbert's show featuring men in drag ought to convince you...


That's a clip from this deeply disturbing segment titled, "The Vax-Scene - The Box Set," that was originally posted on Jun 20, 2021:



"Mr. Sandman, please get the jab," read the lyrics to another song and dance featured in the show. "It's safe! It's made by scientists in a lab. I can't stand this quarantine, so Mr. Sandman, please get the vaccine!"

How mentally disturbed does one have to be to find this entertaining?

This should go into a time capsule so future generations can see just how insane our society became.

Follow InformationLiberation on Twitter, Facebook, Gab, Minds, Parler and Telegram.