Tomi Lahren: There's 'No Room' in The 'America First Movement' For Those Opposed to Caitlyn Jenner
Chris Menahan
InformationLiberation
Jul. 12, 2021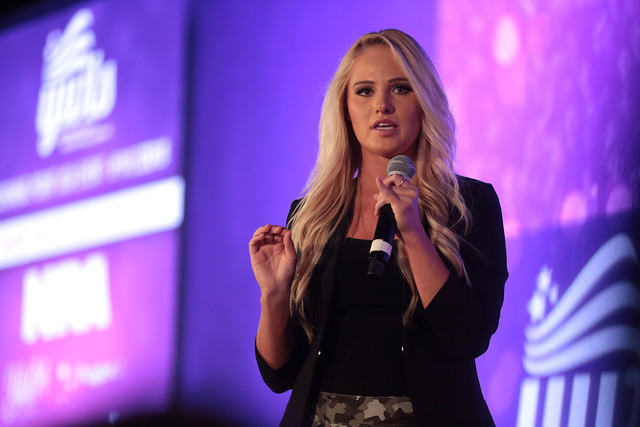 If you're opposed to "Caitlyn" Jenner for California Governor then there's "no room" for you or your "hate" in the America First movement, so says Fox Nation host Tomi Lahren.





"Hearing how some 'conservatives' treated @Caitlyn_Jenner at CPAC makes my blood boil," Lahren said Monday on Twitter. "There's no room for your hate in the America First movement. We believe in freedom and we believe in limited government. The way she chooses to live her personal life harms you in no way!"



Lahren was one of the first to give Jenner her complete and total endorsement endorsement back in May.


The Jenner campaign is about the GOP establishment signalling to their "uppity" base that the Republican Party is the party of Paul Singer and not the Trump-voting "deplorables" that make up the GOP base.

They don't like how the GOP base is getting active and fighting against the globalist agenda of their megadonors.

That's why they did nothing to stop Big Tech censorship and in fact lobbied for more of it despite controlling all three branches of government for two years.


They put Jenner and other losers up as our "leaders" just to demoralize us and try to convince us it's pointless to fight back.

Jenner only had 6 percent support in a poll in May.



His candidacy, just like Tomi Lahren, is a sick joke.

[Header image by Gage Skidmore, CC BY-SA 2.0]

Follow InformationLiberation on Twitter, Facebook, Gab, Minds, Parler and Telegram.