GOP Senators Vote Unanimously to Make Juneteenth New 'Independence Day,' Despite Just 7% Support From GOP Base
Chris Menahan
InformationLiberation
Jun. 18, 2021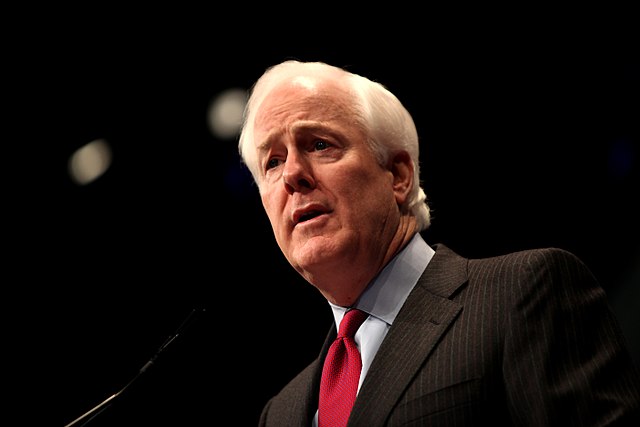 All Republicans in the Senate and the overwhelming majority of Republicans in the House joined with Democrats to make Juneteenth our new "National Independence Day," despite a poll showing only 7 percent of Republicans support the move.





"America First" phonies Rep. Matt Gaetz (R-FL) and Rep. Marjorie Taylor Greene (R-GA) both voted for the new "National Independence Day."


Senator John Cornyn (R-TX) mocked Rep. Matt Rosendale (R-MT) for calling out the bill as more CRT garbage:






Just last month, Biden's handlers moved to replace Memorial Day with a day of shame commemorating the 1921 Tulsa race riot, which they falsely twisted into the revisionist "Tulsa race massacre."

There was a large spectacle planned to overshadow Memorial Day but it was scrapped at the last minute because "survivors demanded $1 million each to appear and $50 million for reparations fund," which organizers refused to pay.


Just days later on June 6, Biden refused to honor D-Day and instead tweeted again about the phony "Tulsa massacre."



Juneteenth is just the latest iteration of the same critical race theory garbage focused on demonizing heritage Americans as evil oppressors and erasing our history.

Everything Americans held sacred and everything Americans built must be torn down in the name of fighting "white supremacy."

As CRT pioneer Ashleigh Shackleford bluntly explained, "All white people are racist... You're always going to be racist... Y'all are born into a life to not be human and that's what y'all are taught to do -- to be demons."



Tearing us down is the only purpose of CRT.

It's wildly unpopular and polls show more Americans are turning against it by the day.


Nonetheless, the GOP is eagerly pushing this very same CRT agenda while claiming to be against it!

[Header image by Gage Skidmore, CC BY-SA 2.0]

Follow InformationLiberation on Twitter, Facebook, Gab, Minds, Parler and Telegram.