WATCH: Man Filmed Robbing Walgreens in San Francisco As Security Can Only Stand By And Watch
Chris Menahan
InformationLiberation
Jun. 15, 2021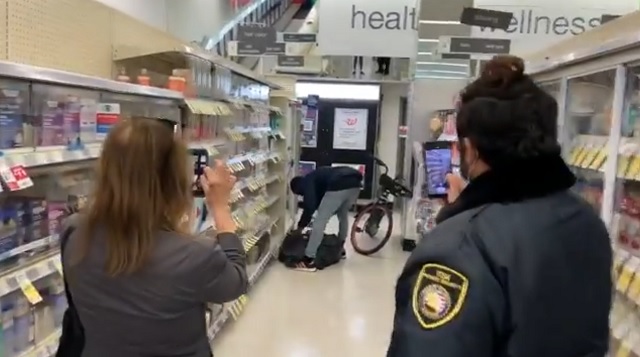 Video out of District Attorney Chesa Boudin's San Francisco shows a victim of systemic oppression casually robbing a Walgreens in broad daylight without a care in the world.

The oppressed victim -- who must live in constant fear of racist white police due to the color of his skin -- can be seen stuffing a trash bag full of goods (most likely food for his family) as security guards can only stand by and watch before riding away on a bicycle inside the store.

Video of the robbery was shared Monday by Lyanne Melendez of local San Fran news channel KGO-TV.


"Out of control" shoplifting has caused 17 Walgreens in San Francisco to close over the past five years, the SF Chronicle reported in May.

Theft in Walgreens' San Francisco stores is four times the average for stores elsewhere in the country, and the chain spends 35 times more on security guards in the city than elsewhere, Cunningham said.

At CVS, 42% of losses in the Bay Area came from 12 stores in San Francisco, which are only 8% of the market share, Brendan Dugan, director of organized retail crime and corporate investigations, said at the hearing.

CVS and Walgreens said they train employees to be engaged and visible to prevent theft, but to not confront thieves directly when it could turn violent. CVS security guards in San Francisco have been assaulted, especially at the now-closed Seventh and Market streets location, Dugan said. Some businesses instead hire costly off-duty police officers.

Although the majority of CVS shoplifting incidents in the city are by opportunists, Dugan said, professional crime accounts for 85% of the company's dollar losses. He said San Francisco is one of the "epicenters" of organized retail crime, pointing to an $8 million state bust in the Bay Area last year.
The non-stop thefts are the result of Prop 47, which the SF Chron reports was "approved by nearly 60% of California voters in November 2014" and "reduced penalties for most cases of drug possession, and for nonviolent thefts of property worth $950 or less, from felonies to misdemeanors, punishable by months in county jail instead of years in state prison."

The law is hailed as a huge success by leftists because it reduced the black-white arrest gap.

Since taking office on Jan 8, 2020, District Attorney Chesa Boudin has taken a hands-off approach to prosecuting criminals in the name of fighting "racism" and "white supremacy."



When a surge of attacks against Asians started making headlines earlier this year, Boudin responded by blaming "white supremacy."

Boudin's affluent parents were members of the Weather Underground domestic terrorist group and were jailed in the 80s for taking part in the murder of police officers Edward O'Grady and Waverly Brown during a bank heist.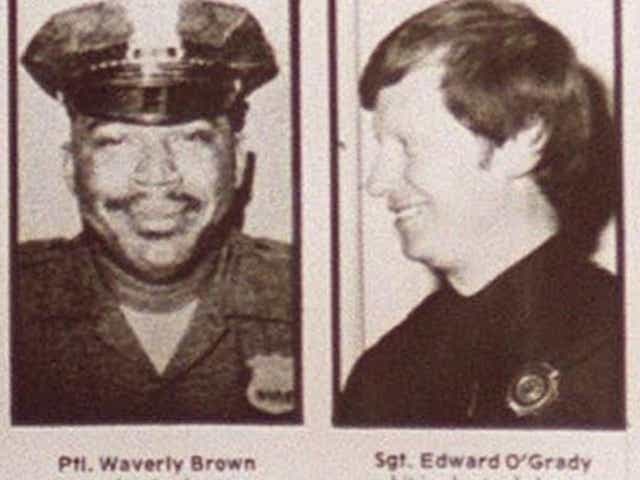 Boudin told 60 Minutes in March their case showed that "our criminal justice system is not working" because they were "unarmed getaway drivers" (for their well-armed compatriots who carried out the murders).


Is Boudin's hands-off approach to crime really about furthering the aims of his terrorist parents and helping the Weather Underground get their revenge?



Follow InformationLiberation on Twitter, Facebook, Gab, Minds, Parler and Telegram.