WATCH: Mob Filmed Jumping On Occupied Police Cruiser In St Louis
Chris Menahan
InformationLiberation
May. 25, 2021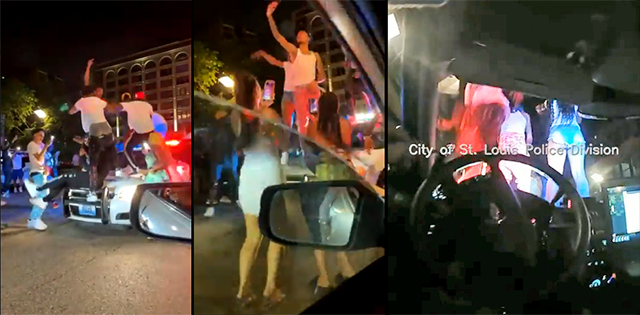 Please keep in mind as you watch this video that black folx are literally terrified that white police will shoot them at any moment for any reason without the slightest provocation.


The incident happened early Sunday morning.



What do you think would happen if these folx disrespected someone like this in their community?


From Fox News, "St. Louis police seeking to identify mob seen jumping on department car with officer inside":

Police in St. Louis, Missouri, are asking the public for help identifying members of a mob of people who swarmed and began jumping on a department vehicle while officers were responding in the area to break up a party.

The St. Louis, MO Police Department (SLMPD) received more than a dozen calls early Sunday morning about a party at an apartment on Washington Avenue, FOX 2 Now reported. Officers reportedly responded to find more than 100 revelers.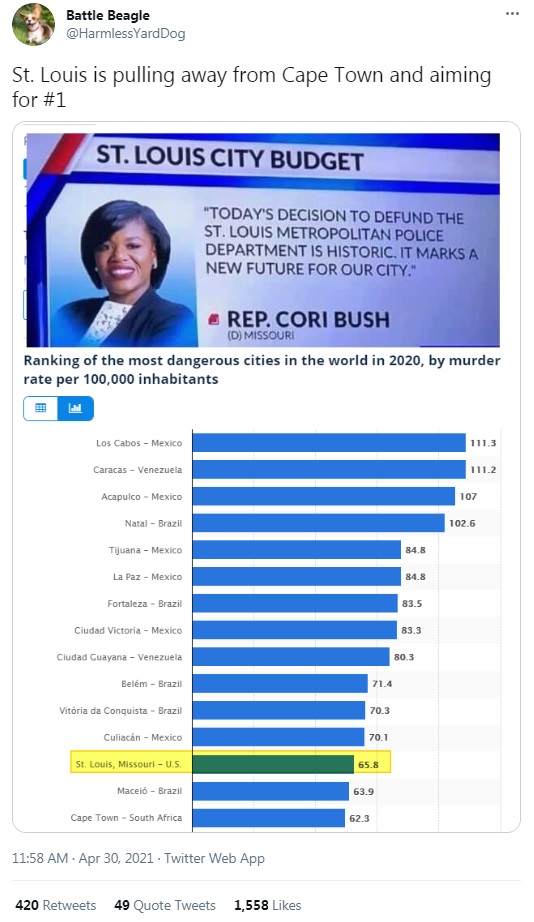 But after breaking up the party inside, the crowd made its way outside, where some people soon began climbing and jumping on the police vehicle – while an officer was inside, according to scenes caught on video and shared by the department.

Police said a call for an "officer in need of aid" was initiated and the crowd dispersed. Gunshots went off nearby shortly thereafter, though no one was hurt, police said. SMLPD described the damage to the car as being "substantial."
Mayor Tishaura O. Jones said she's "disappointed" in those who took part and they "will now have to face consequences for their behavior."

"Let me be clear: You can go out and have a good time without all this nonsense," Jones said. "If we are committed to building a stronger city, we need to show some courtesy and respect."



This is a good time to remind everyone that Mark McCloskey is currently running for Senate in Missouri.

Follow InformationLiberation on Twitter, Facebook, Gab, Minds, Parler and Telegram.