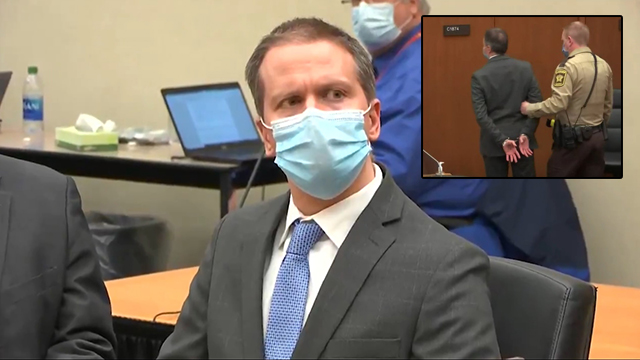 The Department of Justice reportedly had a secret plan to arrest Derek Chauvin in court if he was cleared of murdering George Floyd.

From Star Tribune, "Feds plan to indict Chauvin, other three ex-officers on civil rights charges":

Leading up to Derek Chauvin's murder trial, Justice Department officials had spent months gathering evidence to indict the ex-Minneapolis police officer on federal police brutality charges, but they feared the publicity frenzy could disrupt the state's case.

So they came up with a contingency plan: If Chauvin were found not guilty on all counts or the case ended in a mistrial, they would arrest him at the courthouse, according to sources familiar with the planning discussions.

The backup plan would not be necessary. On April 20, the jury found Chauvin guilty on all three murder and manslaughter counts, sending him to the state's most secure lockdown facility to await sentencing, and avoiding the riots many feared could engulf the city once again.

Now, with Chauvin's state trial out of the way, federal prosecutors are moving forward with their case. They plan to ask a grand jury to indict Chauvin and the other three ex-officers involved in George Floyd's killing — J. Alexander Kueng, Thomas Lane and Tou Thao — on charges of civil rights violations, a source said.

If the grand jury voted to indict, the former officers would face the new civil rights charges on top of the state's cases, meaning all four could be headed toward yet another criminal trial in federal court.

[...] Under the contingency arrest plan, the Minnesota U.S. Attorney's Office would have charged Chauvin by criminal complaint — a quicker alternative for a federal charge that doesn't require a grand jury — so they could arrest him immediately, and then asked a grand jury for an indictment, according to sources, who were not authorized to speak publicly.
The Biden regime has thrown the constitutional prohibition against "double jeopardy" out the window.

Their unrelenting assault on our civil liberties makes the Bush regime look like saints in comparison.

Antifa-loving Minnesota Attorney General Keith Ellison, working together with the Biden regime, did everything they could to rig the show trial and intimidate the jurors into voting guilty.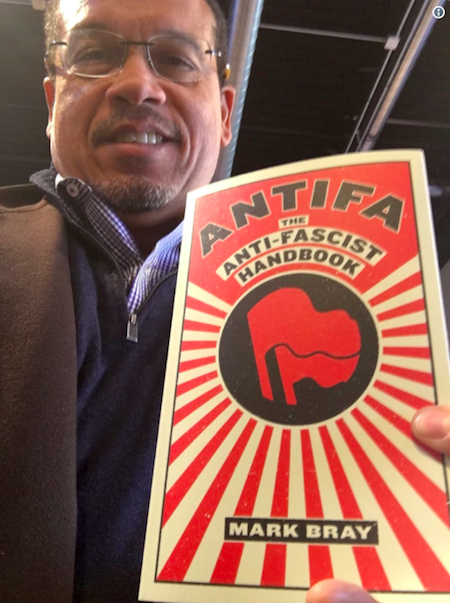 An alternate juror on the Derek Chauvin trial told local news site KARE 11 last week that she "did not want to go through rioting and destruction again" and "was concerned about people coming to [her] house if they were not happy with the verdict."




After securing Chauvin's scalp, Ellison had the gall to go on 60 Minutes and say he "felt a little bad" for Chauvin, as though he was somehow sympathetic to his plight and impartial.



America is ruled by sick, twisted and thoroughly corrupt sociopaths!

Biden said when he was running that America needed to scrap the "white man's" "English jurisprudential culture."

Consider it now gone!

Follow InformationLiberation on Twitter, Facebook, Gab, Minds, Parler and Telegram.