Biden Calls For Scrapping Of "White Man's English Jurisprudential Culture," Gets #MeTooed Instantly
Chris Menahan
InformationLiberation
Apr. 01, 2019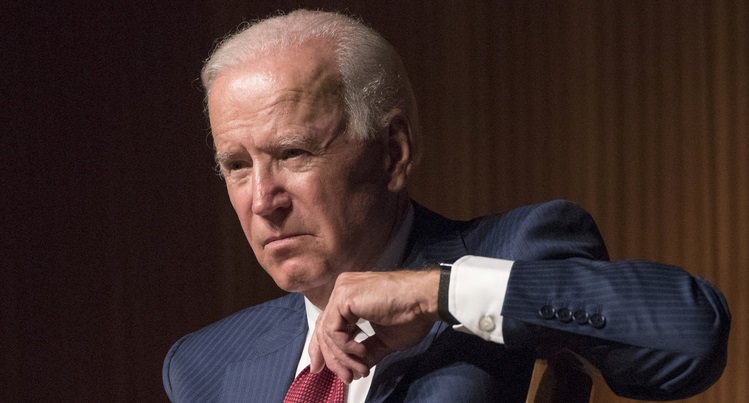 Last week, Joe Biden lamented the concept of innocent until proven guilty and said that "English jurisprudential culture, a white man's culture" has "got to change."

From AP:

Former Vice President Joe Biden condemned "a white man's culture" as he lashed out at violence against women and, more specifically, lamented his role in the Supreme Court confirmation hearings that undermined Anita Hill's credibility nearly three decades ago.

Biden, a Democratic presidential prospect who often highlights his white working-class roots, said Hill, who is black, should not have been forced to face a panel of "a bunch of white guys" about her sexual harassment allegations against Clarence Thomas.

"To this day I regret I couldn't come up with a way to give her the kind of hearing she deserved," he said Tuesday night, echoing comments he delivered last fall as the nation debated sexual misconduct allegations against Brett Kavanaugh amid his Supreme Court confirmation hearing. "I wish I could have done something."

[...]Biden called on Americans to "change the culture" that dates back centuries and allows pervasive violence against women. "It's an English jurisprudential culture, a white man's culture. It's got to change," he said.
WATCH:



Not even a week later, he himself was accused of sexual improprieties:



From The Hill:

Lucy Flores, a former Nevada state assemblywoman, on Sunday night characterized her interaction with former Vice President Joe Biden not as sexual assault, but rather as "an invasion of my personal space" and "a clear invasion of my bodily autonomy."


In an interview on MSNBC with host Kasie Hunt, Flores spoke candidly about the allegations she first made in an op-ed published Friday.

"It is an invasion of my personal space," Flores said. "It is a clear a clear invasion of my bodily autonomy to not be touched, unless I give you permission to touch it."
Biden is now desperately trying to proclaim his innocence:


In accordance with the modern-day discarding of the "white man's English jurisprudential culture" and due process, Biden's compatriots swiftly threw him under the bus and said they believe his accuser:





Life comes at you fast!

Follow InformationLiberation on Twitter, Facebook, Gab and Minds.