Google Demonetizes Information Liberation For Sharing Video Of Capitol Police Shooting Ashli Babbitt
Chris Menahan
InformationLiberation
Feb. 26, 2021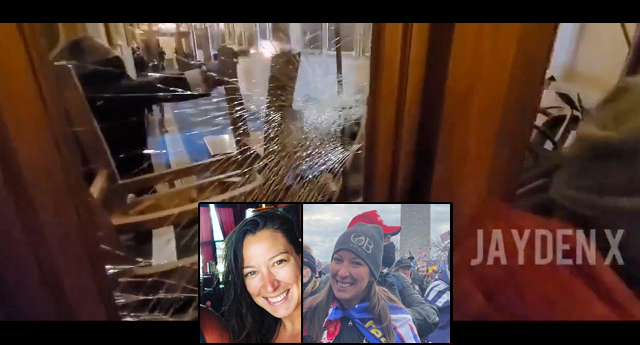 Information Liberation has been suspended from Google AdSense after some 15 years for sharing video of Capitol police shooting Air Force veteran Ashli Babbitt in an article without any Google ads -- video which CNN and NBC paid $35,000 each to air on live TV and tons of other corporate media sites have fully monetized with Google's approval.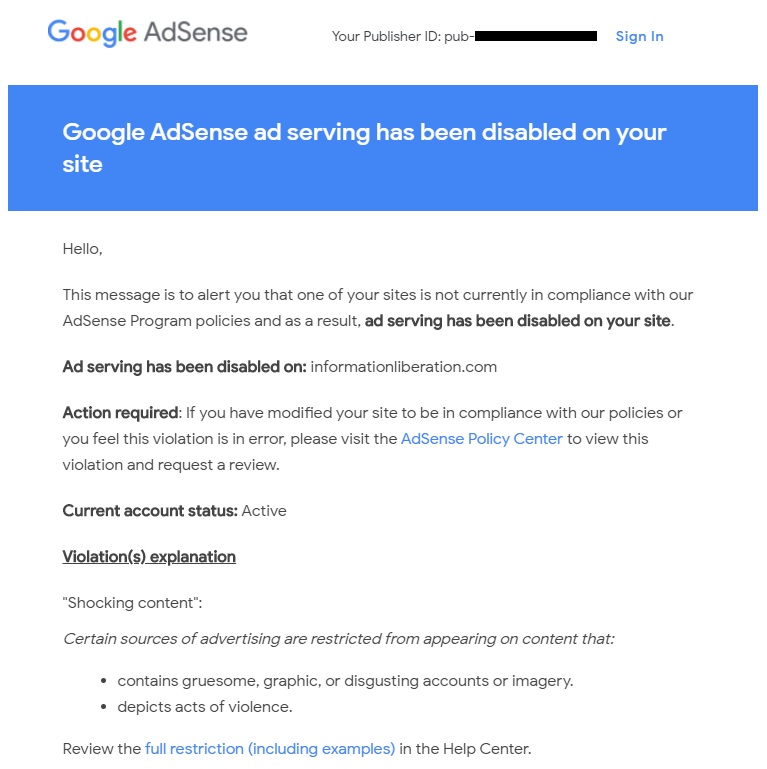 The article Google cited over the weekend to justify suspending the site, "SHOCK: New Footage Emerges Of Capitol Police Shooting Air Force Vet Ashli Babbitt At Point-Blank," never contained any Google ads so as not to violate their arbitrarily enforced "shocking content" policies.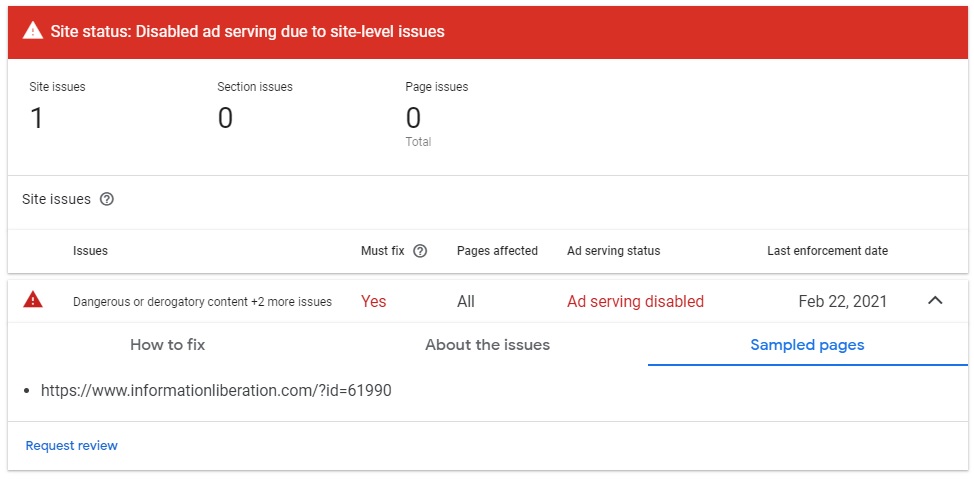 InfoLib was banned just for sharing the footage with the public.

The article, which is archived here in its original form, contained two embeds of the same video from John Sullivan, aka "JaydenX," showing the shooting, a mirror of a video which barely captured the shooting and two videos from Tayler Hansen showing the aftermath of the shooting.

After Google decided to block ads site-wide and listed that article as the reason, I went ahead and edited it to remove the videos and just linked to a mirror of the JaydenX video on LBRY instead (the article wasn't getting any traffic and everyone had already seen the video), then I filed an appeal.

Google denied the appeal with what appears to be a form letter, claiming that "after thoroughly reviewing informationliberation.com and taking your feedback into consideration, we are unable to restore ad serving to your site at this time."

They said the site still "appears" to be in violation of their "Shocking content" policy which says that "certain sources of advertising are restricted from appearing on content that: contains gruesome, graphic, or disgusting accounts or imagery" or "depicts acts of violence."

As I said earlier, there were never any Google ads on the page.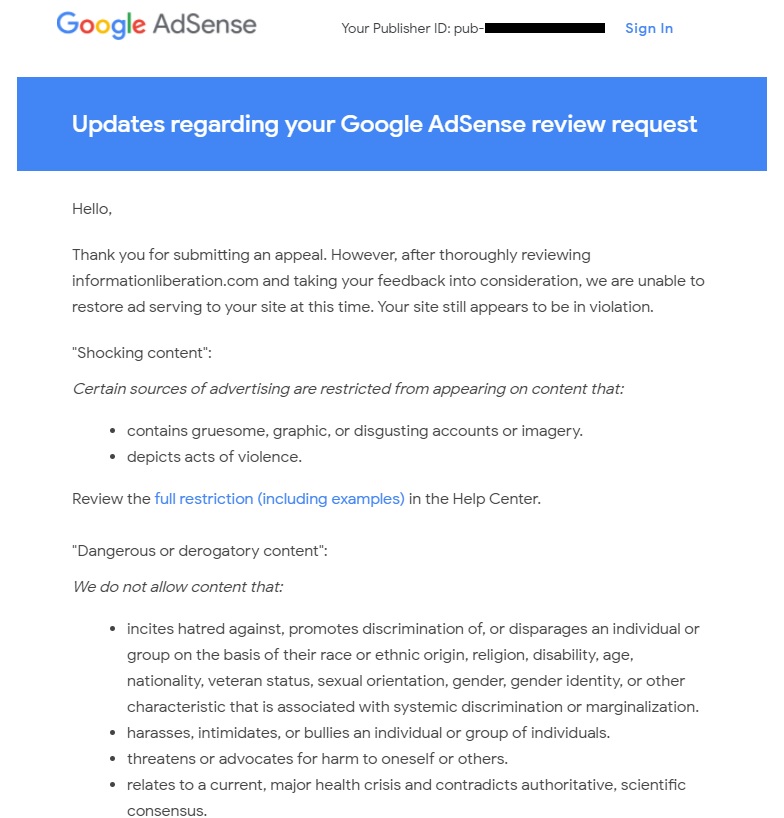 If these rules were applied to everyone, it would mean banning every news site which has ever covered a murder or an act of violence.

Of course, the rules are not applied equally -- you can watch the video right now on the New York Post and on plenty of other news sites with giant Google ads plastered all over the place.

You can also go on ABC News right now and see tons of Google ads surrounding video of James Fields crashing his car into antifa protesters in Charlottesville -- same with CNN.

Black Lives Matter was allowed to monetize the death of George Floyd to raise $10.6 billion with Google's help for various BLM-related causes but an independent news site is not allowed to be monetized if they so much as report on the Capitol police shooting Ashli Babbitt.

Google has been banning political commentators for years from YouTube without any violations, so this does not come as a shock.

LifeSiteNews reported on Wednesday that they too were banned from AdSense over the weekend on the same date, so this is likely part of a larger purge.

Regardless, this setback is not going to stop my mission.

Follow InformationLiberation on Twitter, Facebook, Gab, Minds, Parler and Telegram.