Shameless Rep Raskin Claims MAGA Protesters Led 'Burning Of A Church'; 'Impaled' Police At Capitol
Chris Menahan
InformationLiberation
Feb. 10, 2021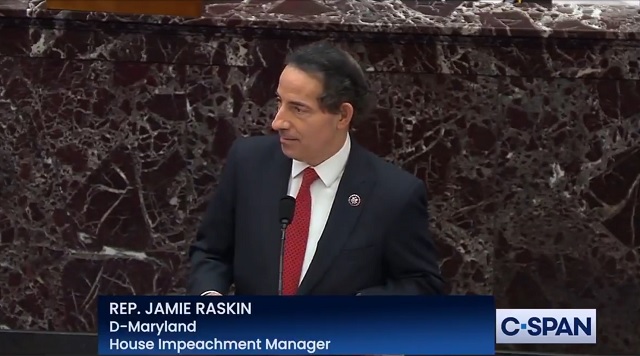 Lead House impeachment manager Rep Jamie Raskin (D-MD) claimed Wednesday that Trump supporters took part in the "burning of a church" at the second Million MAGA March before they "impaled" police officers at the Capitol protest on Jan 6.

WATCH:


That never happened.

Black Lives Matter insurrectionists did set fire to the historic St John's Church in Washington, DC back in May but no church was set ablaze during either of the Million MAGA Marches.

The only "burning" he could possibly be referencing was the burning of a Black Lives Matter banner which was stolen from a DC church.

Enrique Tarrio, the "prolific" FBI informant who very well may have been working for the feds in an official capacity during that protest, took credit for setting that banner on fire in the middle of a street.

Raskin also claimed that "we've" all just seen "horrific images of officers being impaled and smashed over the head."


There's no evidence any officer was "impaled," let alone multiple.

WUSA9 released a report where their reporter speculated that "it looked like" one "rioter" wanted to "impale" an officer -- but they never claimed any such "impaling" ever took place.

Raskin repeated the impaling claim again when he started fake crying about his 24-year-old daughter allegedly telling him she didn't "want" to return to the Capitol:


Raskin also comically edited out Trump telling everyone to "go home" and stop all violence then claimed he didn't "decry the mayhem and violence" of the "mob attack."

If Raskin's claim that protesters "smashed" police over the head was a reference to the death of officer Sicknick being supposedly smashed over the head by a fire extinguisher -- that's also a lie.

Sicknick inhaled pepper spray (quite likely discharged by police themselves) and then later died due to a stroke, according to his family.


The most horrific act of violence that day was the point blank execution of unarmed Air Force veteran Ashli Babbitt by Capitol police.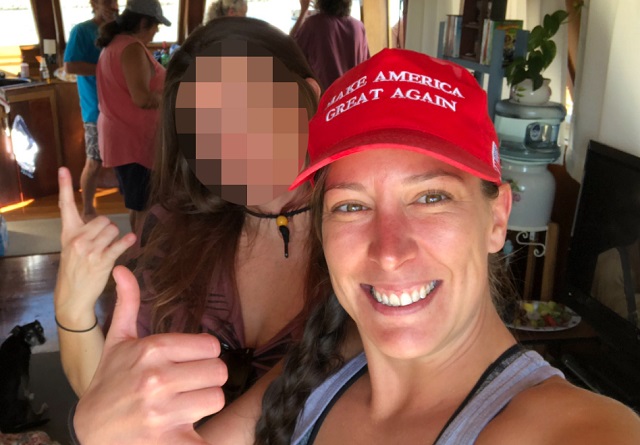 Though congress has been busy holding group therapy sessions and dreaming up fantastic scenarios about how they could have been killed at any moment, Babbitt was the only person who was actually killed inside the Capitol building that day -- and congress refuses to acknowledge her death or even say her name!

Her killer has still yet to be identified over one month later and he's reportedly not even going to be charged!

Follow InformationLiberation on Twitter, Facebook, Gab, Minds, Parler and Telegram.