Corona Cops Force Entry Into Student's Home After 'Wrongly Suspecting Him Of Having A Party,' Order Him to 'Go to Bed'
Chris Menahan
InformationLiberation
Dec. 01, 2020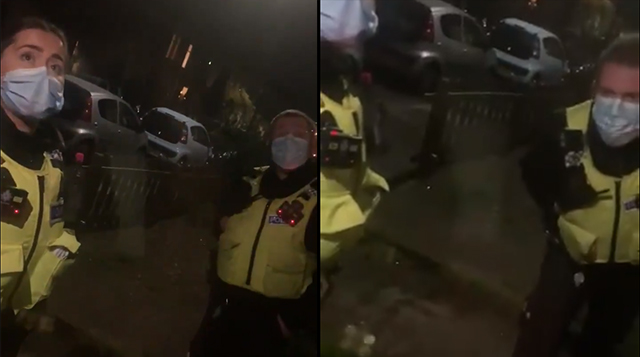 Corona cops on Saturday night in Newcastle, UK allegedly entered a 22-year-old student's home they wrongly suspected of "having a party," inspected his house and then ordered him to "go to bed" after seeing he did nothing wrong.


Part of the incident was captured on video:


From The Daily Mail:

Luke Anderson, 22, a student in Newcastle, claimed six police and Covid marshals forced entry into his home when they wrongly suspected he was having a party.

After realising everyone in the house actually lived there, he said he was told by officers to 'go to bed', and did not receive an apology.

'This is just completely destroying relationships between students and the police,' he told talkRADIO.

'They are breaching our human rights to have peaceful enjoyment of your house, everybody's scare inside their own home, I feel like any moment they could come and kick the door down and tell us to leave or "go to bed".'
According to talkRADIO's Julia Hartley-Brewer, Anderson was snitched on by "Covid marshals," who are basically a newly-created network of informants.

The Sunday Times reported over the weekend that the British government has hired "army spies" from an "elite information warfare unit" that's "renowned for assisting operations against al-Qaeda and the Taliban" to carry out psychological operations with the aim of silencing folks warning people against taking rushed, experimental corona vaccines.

Follow InformationLiberation on Twitter, Facebook, Gab, Minds and Parler.