National Intel Director: No Evidence Hunter Biden's Email Release Part of 'Russian Disinfo Campaign'
Chris Menahan
InformationLiberation
Oct. 19, 2020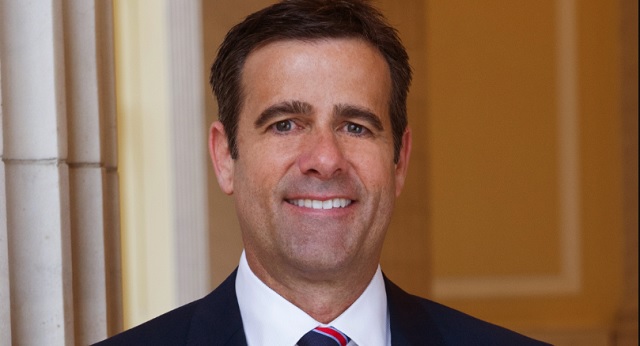 Director of National Intelligence John Ratcliffe said Monday that there is no evidence the release of Hunter Biden's emails were part of a "Russian disinformation campaign" as Democrats have tried to claim.

WATCH:


"Hunter Biden's laptop is not part of some Russian disinformation campaign," DNI Chief Ratcliff told Maria Bartiromo.

"Let me be clear, the intelligence community doesn't believe that because there is no intelligence that supports that," he said.

He continued: "We have shared no intelligence with Chairman [Adam] Schiff or any other member of Congress that Hunter Biden's laptop is part of some Russian disinformation campaign. It's simply not true."

"And this is exactly what I said would I stop when I became the Director of National Intelligence, and that's people using the intelligence community to leverage some political narrative."

"And in this case, apparently Chairman Schiff wants anything against his preferred political candidate to be deemed as not real and as using the intelligence community or attempting to use the intelligence community to say there's nothing to see here."

"Don't drag the intelligence community into this. Hunter Biden's laptop is not part of some Russian disinformation campaign. And I think it's clear that the American people know that."

As I reported over the weekend, AP and other media outlets tried to poison the well and cast doubt on the shady dealings exposed by the emails by claiming that one anonymous source "familiar with the matter" told them the FBI was investigating whether they were "Russian disinformation."

I wonder if that source was proven liar Adam Schiff?

Follow InformationLiberation on Twitter, Facebook, Gab and Minds.