FBI To The Rescue: Anon Official Tells AP The FBI Is 'Investigating' If Biden Emails Are A Russkie Conspiracy!
Chris Menahan
InformationLiberation
Oct. 17, 2020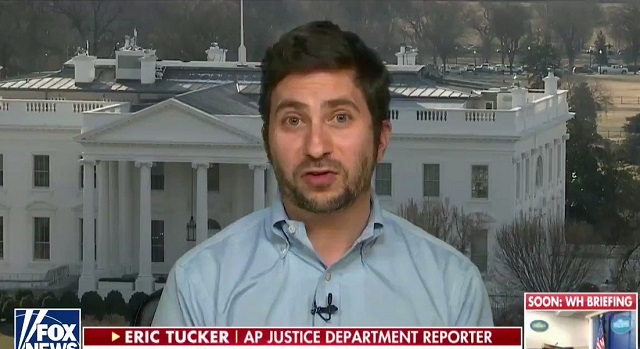 The Associated Press, without evidence, ran a ridiculous propaganda report attempting to connect the release of Hunter Biden's emails to the evil Russkies.

This comical propaganda just has to be read to be believed!


From the AP:

AP source: FBI probing if emails part of influence operation

By ERIC TUCKER

The FBI is investigating whether emails that were published by the New York Post related to Joe Biden's son, Hunter, are connected to a possible Russian influence operation to spread disinformation, according to a person familiar with the matter.

The newspaper said in its story Wednesday that it had obtained a hard drive from Rudy Giuliani containing the emails, and that the messages were found on a laptop that had been left last year at a Delaware computer repair shop for service but never retrieved.

The unlikely account of how the emails surfaced raised immediate questions about Russian involvement, particularly because U.S. officials have warned that Russia — which backed Trump's 2016 campaign through hacking and a covert social media campaign — is interfering again this year.
The head of CrowdStrike admitted under oath, in testimony before Congress that was hidden from the American public for two years, that they had no proof Russia was behind the alleged DNC "hack."
The episode is being investigated as part of a possible Russian influence operation, according to a person familiar with the matter who spoke on condition of anonymity to The Associated Press to discuss an ongoing matter. It underscores the extent to which Giuliani, through his activities, is a risk to a White House that spent years shadowed by a federal investigation into whether Trump associates had coordinated with Russia.
The investigation was a dud which came up with nothing.
The authenticity of the emails remained unclear as of Friday, including whether they were hacked or possibly forged or both. Giuliani did not respond to an Associated Press request for comment, but he said in a Fox News interview Friday that the material was "authentic as hell."
What a disgraceful sack of bull.

They have zero evidence Russia hacked anything or that Biden's laptop was hacked at all so some anonymous "official" leaked to the AP that the FBI is allegedly "investigating" if there is a connection.

The Democrats' propagandists and disinformation agents like AP reporter Eric Tucker then dutifully launder the anonymous claim and run through a long list of evidence-free and outright debunked allegations to back up the leaked rumor, knowing all the while that most of their idiot readers won't read past the headline.

The AP eventually stealth-edited their propaganda report to be slightly less ridiculous after the rumor had been seeded.

None of the contents of the emails have been disputed by Joe or Hunter Biden and every indicator suggests they're legit.


All the media's propaganda is just a distraction to avoid answering why a Ukranian gas company would hire a crackhead with no experience in the oil and gas industry and pay him $50,000 a month to be on their board.

Joe Biden openly bragged to the Council on Foreign Relations about getting the Ukrainian prosecutor that was investigating Burisma's shady dealings fired from his job.


The emails also show Hunter Biden was reportedly offered $10,000,000 annually by a Chinese energy firm for "introductions alone."


There's plenty of evidence implicating Biden in these pay-for-play schemes but nothing implicating Russia in the release of Biden's emails!

The real criminal influence operation is the one being carried out by the FBI and their allies in the media and Big Tech!

Follow InformationLiberation on Twitter, Facebook, Gab and Minds.