Medical Examiner: George Floyd Was On Fentanyl, Died From A Heart Attack And Used Meth
Chris Menahan
InformationLiberation
Jun. 01, 2020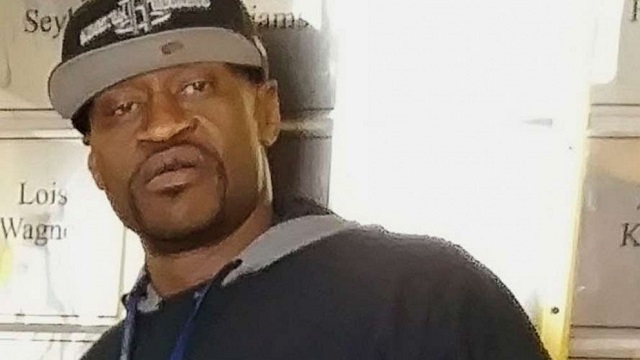 George Floyd was on the deadly opioid fentanyl and died from a heart attack while being arrested, according to the Hennepin County Medical Examiner.


From TMZ:

George Floyd had fentanyl in his system when he was killed, and died from a heart attack ... according to the medical examiner.

The Hennepin County Medical Examiner released its toxicology findings and say George died from cardiopulmonary arrest ... which complicated law enforcement's subdual, restraint and neck compression of him. That is critical, but the report also says this under "how the injury occurred" -- it says George experienced "a cardiopulmonary arrest while being restrained by law enforcement."

In other words ... he suffered a heart attack while they were arresting him, and that complicated their efforts to subdue him.

The report says George had fentanyl in his system, and they also found signs of recent methamphetamine use. It also says his manner of death is homicide.
Here's the report: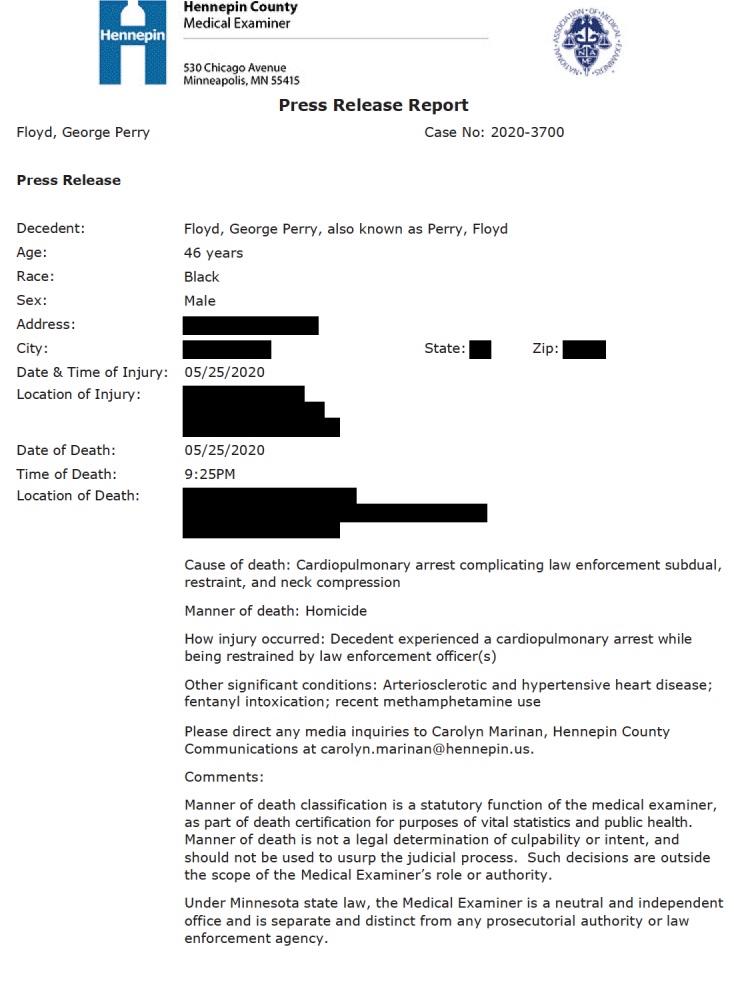 Floyd's family lawyer, Benjamin Crump -- who came to fame through "The Trayvon Hoax" -- appears to have tried to front-run this news by putting out a so-called "independent autopsy" from Dr. Michael Baden (the same guy who recently performed Jeffrey Epstein's "autopsy" after being hired by his shady brother Mark) which consisted of nothing more than Baden stating that his "opinion" from watching the videos is that Floyd's cause of death was "asphyxia due to compression of the neck."

Of course, our lying media just decided to ignore the fact Baden said it was his "opinion" and reported his opinion as though it was fact.

For example, ABC News on Monday ran the headline, "Independent autopsy finds George Floyd died of homicide by asphyxia," and in the body of the article they simply cut out the fact Baden said his findings were his "opinion."



Though Floyd's family described him as a "gentle giant," he was charged with armed robbery in 2007 in Houston for breaking into a woman's home and holding a gun to her stomach.


Additionally, though so-called "fact-checking" outlets like Snopes are reporting that he was a "devout Christian" when he used to live in Houston, internet sleuths discovered that he worked as a porn star.

None of this is to suggest he deserved to die or be killed but context matters and it's imperative the media report all the facts rather than lie to the public to advance their false narrative.

Fentanyl is the deadliest drug in America and killed over 32,000 Americans in 2018.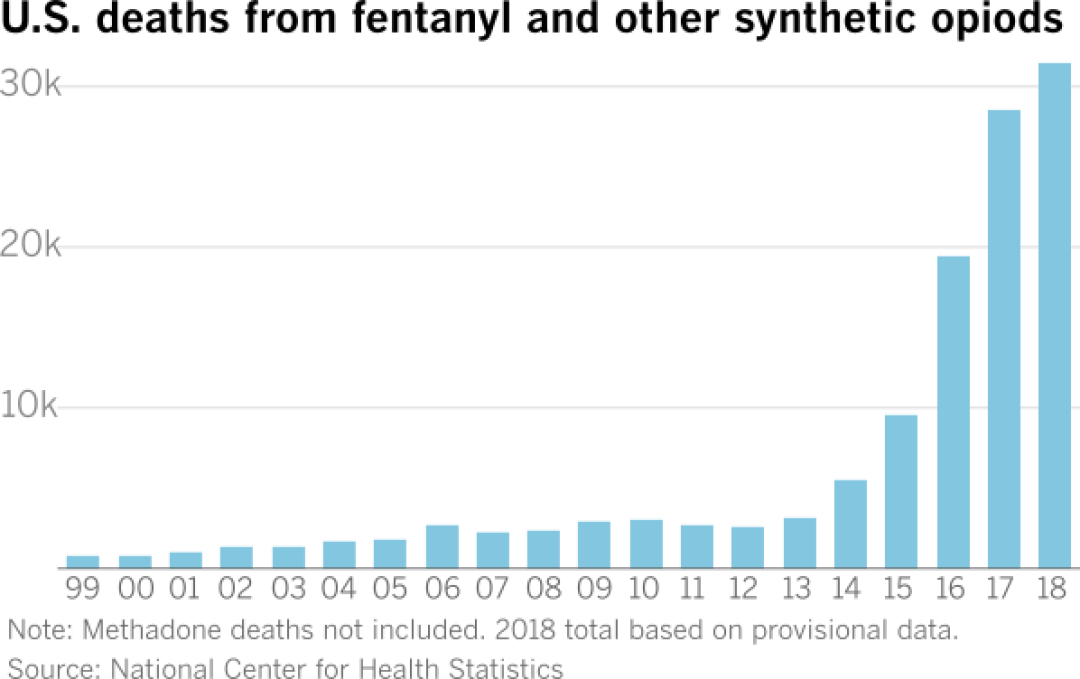 "Today, officials say the majority is smuggled from Mexico, where it is remaking the drug trade as traffickers embrace it over heroin, which is more difficult and expensive to produce," the Los Angeles Times reported last year.

If the rioters ransacking our cities want to prevent deaths like Floyd's they should be demanding our government build a wall on our southern border.

Follow InformationLiberation on Twitter, Facebook, Gab and Minds.