South Dakota Republicans Shoot Down Bill Opposing Child Sex Changes, Cross-Sex Hormone Injections
Chris Menahan
InformationLiberation
Feb. 11, 2020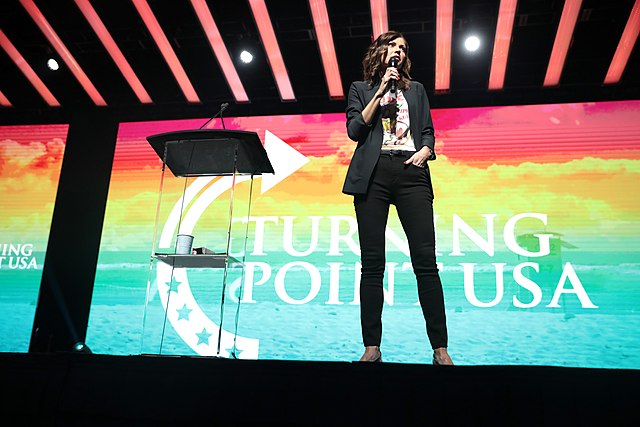 The government has no role in protecting children from surgeries that permanently mutilate their genitals or injections of cross-sex hormones that can cause irreversible damage, at least according to a group of top South Dakota Republicans.

From Sioux Falls Argus Leader, "South Dakota transgender bill defeated by Senate committee after emotional testimony":

A Senate committee on Monday rejected a bill that would have prohibited medical professionals from providing hormone treatments and gender confirmation surgeries to transgender youths.

The decision by the Senate Health and Human Services Committee followed emotional testimony from both advocates and opponents of the bill. About 20 opponents who rallied against the proposed legislation prior to the hearing helped pack the hearing room where the crowd filled the floor space and spilled out into the hallway.

The vote was 5-2.

Sen. Wayne Steinhauer, R-Hartford, made the motion to defeat the bill. He called it a "gut wrenching" issue, but one that should be left with families and not the Legislature.

"I believe the building block of society is the family," Steinhauer said.
Yet he will do nothing to protect families from this madness.

Next, are these senators going to repeal the laws banning kids from smoking and using drugs?

It's not the role of government to decide what "families" do in the privacy of their own homes, right?
But Sen. Lance Russell, R-Hot Springs, argued the bill allowed families to bring an action if a young person was damaged from transgender treatment.

"I don't see this as paternalistic on the part of the government," Russell said.

Sen. Deb Soholt, R-Sioux Falls and the committee chairwoman, opposed the measure, but she said both sides shared a common thread of caring for children.
She cares deeply about children but not enough to actually do something to protect them which goes against the cult of political correctness and the prevailing liberal world order.

The four Republican senators who voted down the bill were Helene Duhamel, Arthur Rusch, Deb Soholt and Wayne Steinhauer.

Note too, they voted against the bill after it was completely watered down:

The bill originally would have made it a crime for doctors to perform gender confirmation surgeries to youths under 16. But Rep. Fred Deutsch, the prime sponsor of House Bill 1057, started the morning's testimony by asking that the bill be amended to make it a civil action which would allow youths who went through gender reassignment procedures to sue health providers if they later regretted the decision.
Republican Gov. Kristi Noem, whose first order of business this legislative session was to ban Americans from boycotting Israel through executive fiat, also reportedly opposed the bill.
Deutsch said he set out to have a conversation and bill supporters were successful in that because it heightened parents' awareness about the issue. He said he doesn't believe Gov. Kristi Noem will welcome legislation like HB 1057 during the remainder of her term based on her behind-the-scenes opposition that he saw.

Noem's spokeswoman Kristin Wileman disputed Deutsch's account and said Noem was open about her concerns on the bill, "but she never took a formal position on the legislation."
Protecting Israel from boycotts in direct violation of the First Amendment is non-negotiable but protecting children from permanent genital mutilation and irreversible hormonal changes is not the role of government!

These are True Conservative™ values, folks!

Follow InformationLiberation on Twitter, Facebook, Gab and Minds.