Ken Cuccinelli Claims ICE Ready to Deport Approximately 1M Illegal Aliens
Chris Menahan
InformationLiberation
Jul. 08, 2019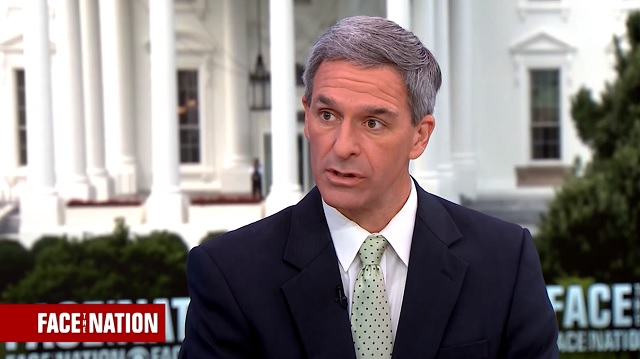 Seeing as how Kevin McAleenan is still the acting head of the Department of Homeland Security despite allegedly leaking details of planned raids two weeks ago to the Washington Post, no one should get their hopes up.

From Breitbart:

Acting United States Citizenship and Immigration Services (USCIS) Director Ken Cuccinelli says the Immigration and Customs Enforcement (ICE) agency is ready to deport about a million illegal aliens who remain in the country despite having final orders for deportation.
During an interview with CBS News on Sunday, Cuccinelli said despite a delay of mass deportations by President Trump two weeks ago, ICE agents are ready to detain and deport the roughly one million illegal aliens who have been ordered deported from the country.
Cuccinelli said:

[ICE agents are] ready to just perform their mission which is to go and find and detain and then deport the approximately one million people who have final removal orders. They've been all the way through the due process and have final removal orders. Who among those will be targeted for this particular effort or not is really just information kept within ICE.

Cuccinelli said mass deportations by ICE of illegal aliens with final deportation orders "should be going on on a rolling basis" and blamed "the politics of Washington" for interfering with ICE operations.

"I'm just pointing out that the pool of those with final removal orders is enormous," Cuccinelli said. "It's important to note, here we are talking about ICE doing its job as if it's special. And really this should be going on on a rolling basis for ICE and they've been interfered with, effectively, and held up by the politics of Washington to a certain extent…"
I'll believe it when I see it.

Follow InformationLiberation on Twitter, Facebook, Gab and Minds.