Tim Wise On Drunk Columbia Student: 'Time to Wreck This Little S--t'
Chris Menahan
InformationLiberation
Dec. 11, 2018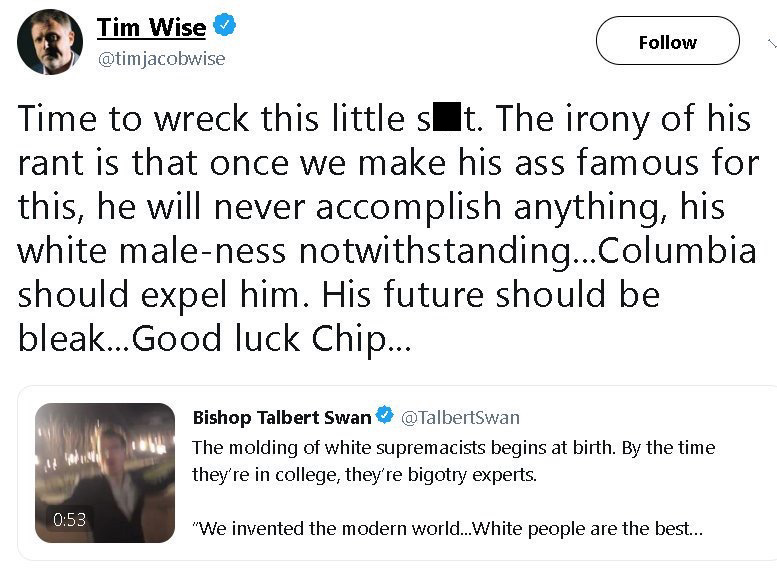 CNN regular Tim Wise, who is billed as an "anti-racist activist," responded to a Columbia student's late-night drunken rant about white people "inventing the modern world" by calling for his entire life to be destroyed.

Twitter SJWs targeted and doxed Columbia student Julian von Abele over an out-of-context video shared by Columbia student Aala Nasir Sunday on Twitter.

Nasir asked the SJWs of Twitter to "do your thing" and they responded by doxing him, threatening him and demanding he be expelled.


The video showed von Abele saying white people "saved billions of people from starvation" and "built modern civilization."

"White people are the best thing ever," he said. "I love myself and I love my people ... I don't hate other people, I just love myself. I just love white men."

Students could be heard arguing with him back and forth and one student was seen shoving her finger in his face.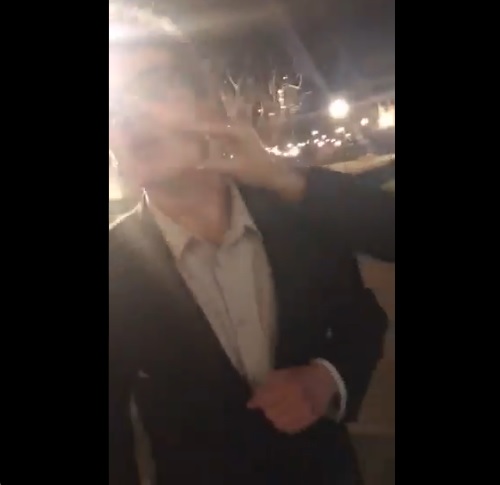 Wise responded to the video on Monday in a since-deleted tweet.

"Time to wreck this little shit," Wise wrote. "The irony of his rant is that once we make his ass famous for this, he will never accomplish anything, his white male-ness notwithstanding...Columbia should expel him. His future should be bleak...Good luck Chip..."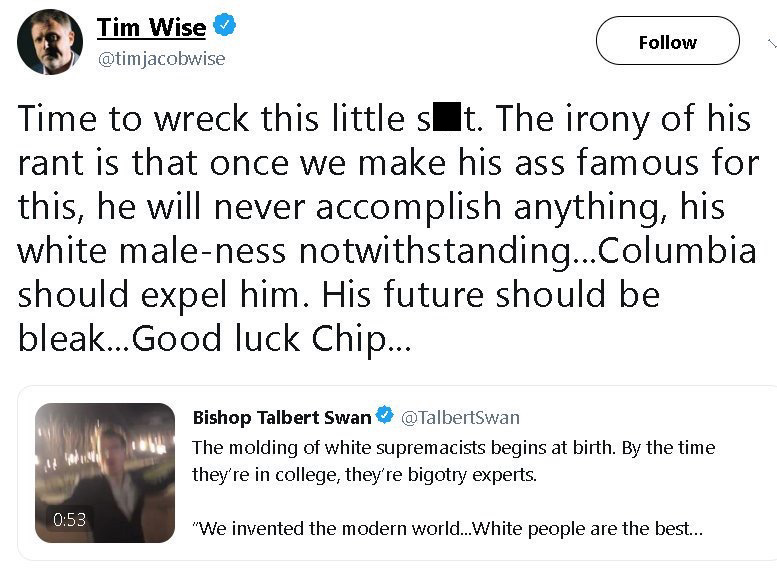 Wise later deleted the tweet and claimed he "did not call for anyone to harass him":




You can see from von Abele's YouTube he appears to be a boy genius (this video is from 2013):



He also wrote a book on quantum physics in 2015 titled, "Physics Reforged: The New Theory of Parallel Universes, Hidden Dimensions, and the Fringes of Reality" and another in 2017 titled, "Time and the Multiverse: Selected Writings on Novel Physical Theories," which right-leaning folks have been buying just to support him.

As of Tuesday morning, his books were ranked 2 and 4 in the best sellers list for quantum theory on Amazon.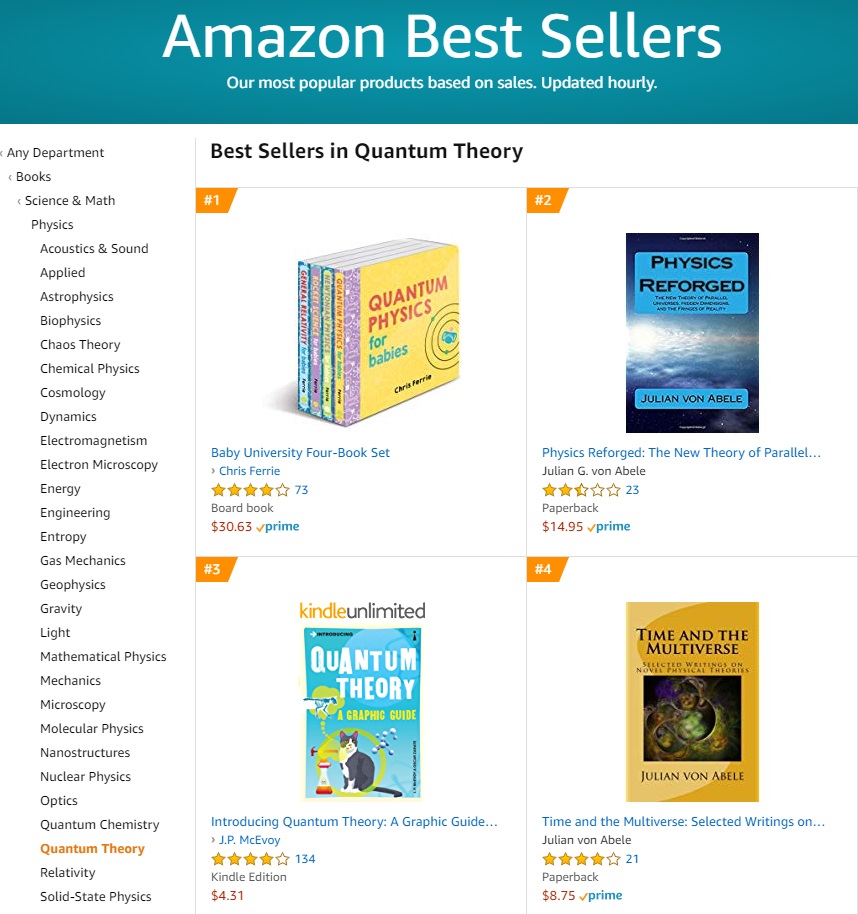 "Physics Reforged" hit 1075 on the "best sellers rank," which includes every book on the entire site: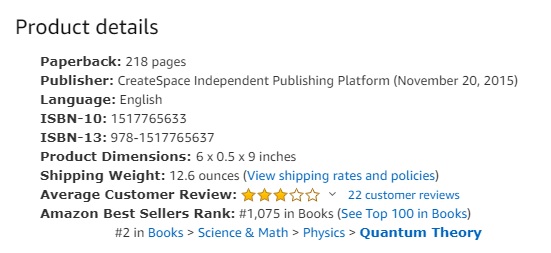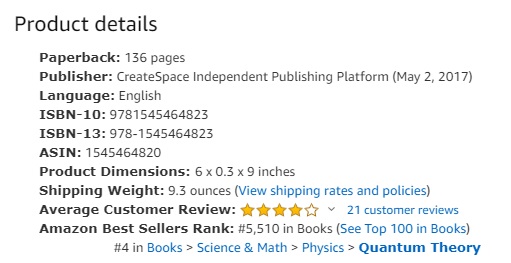 Though von Abele appears to have yet to respond to the story, the Columbia Spectator reported Sunday that a group of anonymous Columbia students calling itself "Justice for Julian" said in an email they support von Abele and "the statements he made were neither racist nor a threat to students of color."

For all we know this young man could be the next Nikola Tesla but social justice agitators like Wise and others would prefer his entire life be destroyed over one late-night drunken rant praising white people.

Follow InformationLiberation on Twitter, Facebook, Gab and Minds.