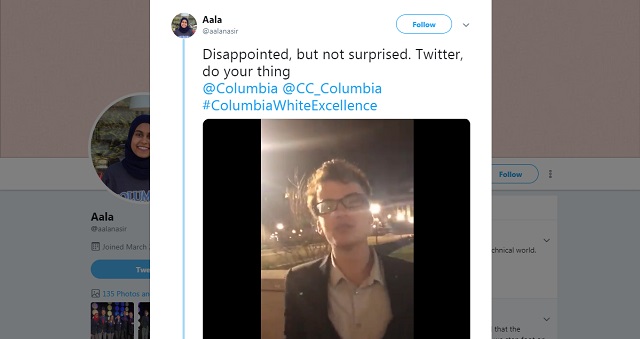 Twitter SJWs targeted and doxed Columbia student Julian von Abele over an out-of-context video where he went on a late-night drunken rant saying white people "invented the modern world."

Columbia student Aala Nasir posted the video Sunday on Twitter, saying "Twitter do your thing."


Twitter "did their thing" by doxing him immediately and demanding his life be destroyed.

Here's how the video went down via Heavy:

The video opens with von Abele, wearing a blazer and a button down shirt, loudly proclaiming, "We invented the modern world."
You can hear the other students yelling at him at the start of the video as well.
"Who?" someone asks him. "Europeans," von Abele clarifies. (He doesn't answer when someone asks, in mock surprise, whether he is European himself.)

Von Abele, his voice rising, continues, "we invented science and industry and you want to tell us to stop because oh my God, we're so bad."
You can hear a student respond saying, "I just want to kick him. I just want kick him."
He goes on, "We saved billions of people from starvation. We built modern civilization." You can hear the other students expressing shock. "Oh, my God," one says. Another asks, "what about slavery?"
They do not protest his characterization of their comments as saying white people are "so bad." They instead cited slavery as evidence of white people's badness.
"White people are the best thing ever," he yells. "I love myself and I love my people," he yells, jumping up and down.

"Say it again," urges one of the onlookers. "F*** yeah, white people," von Abele yells. "We're white people. We did everything. I don't hate other people, I just love myself. I just love white men."
The video also shows one student shoving her finger into Abele's face: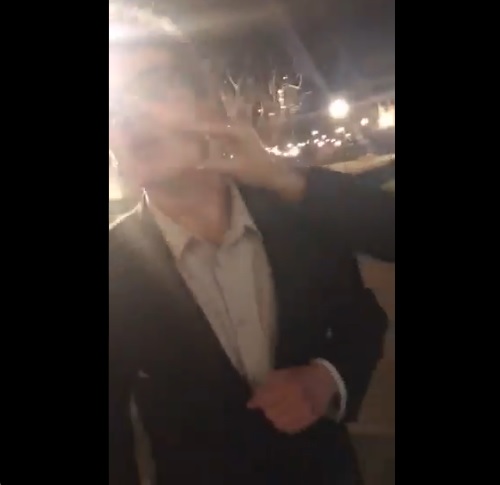 The Columbia Spectator accused von Abele of "spewing racist, white supremacist rhetoric":

In a statement sent to students Sunday evening, the deans of Columbia College, the School of General Studies, and the School of Engineering and Applied Science denounced the "racially charged incident," and invited undergraduates to an open reflection on Monday night from 6:00 p.m. to 8:00 p.m. in Lerner Hall. Barnard administrators also emailed students reiterating the importance of campus safety in regard to diversity and inclusion.

[...] After being notified of the incident, University Senator Alfredo Dominguez, CC '19, emailed Columbia College Dean James Valentini, Executive Director of Student Engagement Josh Lucas, University President Lee Bollinger, and Vice Provost for Faculty Diversity and Inclusion Dennis Mitchell Sunday afternoon calling for disciplinary action. In his email, Dominguez urged the administration to issue a "swift, disavowing response."

"You can have arguments all you want about free speech and people being entitled to say what they want," Dominguez said in an interview with Spectator. "But when that bubbles [into] assaulting black or brown people with that and then stalking them ... you're getting into levels of hate crime and your speech being directly related to violence."

In response to Dominguez's email, Dean of Multicultural Affairs Melinda Aquino said that the University is working to address the matter and taking student concerns seriously.

Dominguez also reportedly received an email from a group of anonymous Columbia students calling itself "Justice for Julian." In the email, the group stated its support for von Abele, claiming that the statements he made were neither racist nor a threat to students of color.
According to Columbia student Kwolanne Felix, as reported by Bwog, a bystander called a "public safety officer" to the scene who determined von Abele didn't actually do anything wrong.

"Ultimately the Public Safety officer lingers and when we ask for action, [the officer] replies, 'He is just saying how he feels," Felix said, evidently outraged by his lack of action.

Columbia University also sent out this statement Sunday night:

Dear Undergraduate Students,

We write to you to unequivocally denounce a deeply disturbing racially charged incident involving Columbia undergraduates that took place in front of Butler Library and JJ's Place early this morning.

Many of you have heard about or seen the alarming footage online, which includes painful language directed toward students of color in our community. Although we cannot comment on the proceedings, this incident is already under investigation by the Office of Student Conduct and Community Standards, and we want to assure you that it will be investigated thoroughly, beginning with interviews of witnesses.

We are alarmed at the rise of incidents of racism and hate speech in our world today. It is more important than ever that we continually demonstrate our core values and restate our commitment to a diverse, inclusive community on campus. At Columbia, we stand firmly against white supremacist language and violence. As we said last week, our community will not waver in its support for those of any faith, race, gender, sexual orientation, background or identity.

We understand this may be a difficult time for you and your classmates. Members of our on-call team began to provide individual support as soon as we learned of the incident. If you need support this evening, please reach out to your RA, who will connect you to additional resources as necessary.

All undergraduate students are invited to an open reflection space tomorrow night, Monday, December 10, 6:00-8:00 p.m. in Lerner Hall 505, hosted by Multicultural Affairs, for students to be in community with each other. Additional areas of support will be announced as we are able to plan.

Our collective work toward peace, respect and understanding must continue, both within our community and society at large.

Sincerely,

Mary C. Boyce
Dean of The Fu Foundation School of Engineering and Applied Science

Lisa Rosen-Metsch
Dean of the School of General Studies

James J. Valentini
Dean of Columbia College and
Vice President for Undergraduate Education
You can see from von Abele's YouTube he appears to be a boy genius (this video is from 2013):



He also wrote a book on quantum physics in 2015 titled, "Physics Reforged: The New Theory of Parallel Universes, Hidden Dimensions, and the Fringes of Reality," which people appear to be buying just to support him.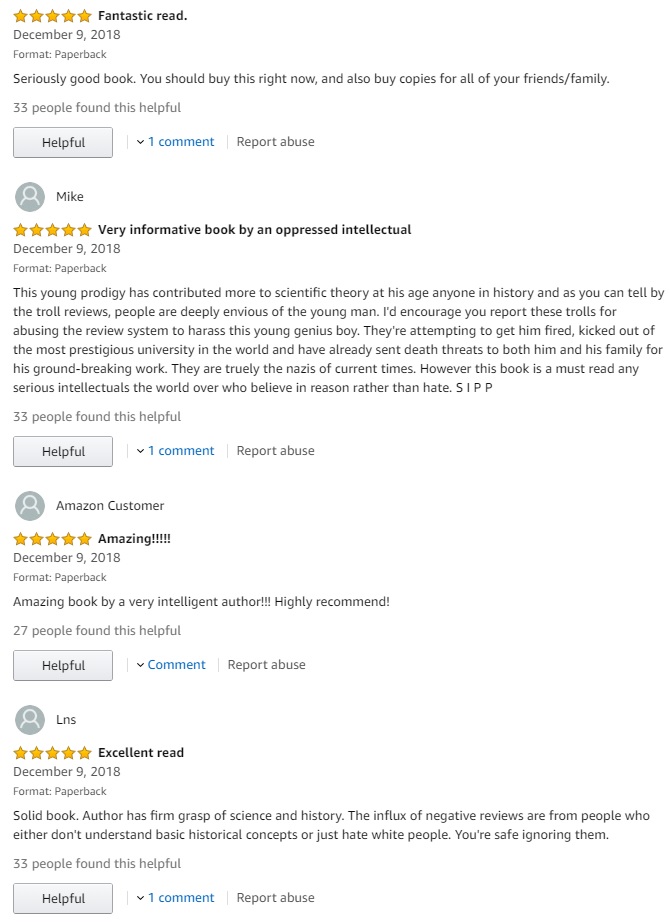 Though these social justice warriors are throwing out all sorts of wild accusations against him, the only actual "crime" -- as opposed to "thought crime" -- which may have occurred on video is the woman appearing to assault him by shoving her finger in his face.

Follow InformationLiberation on Twitter, Facebook, Gab and Minds.