Vandals Spray-Paint 'Rape,' 'Shame' All Over GOP HQ in Winnebago County, Media Ignores
Chris Menahan
InformationLiberation
Oct. 01, 2018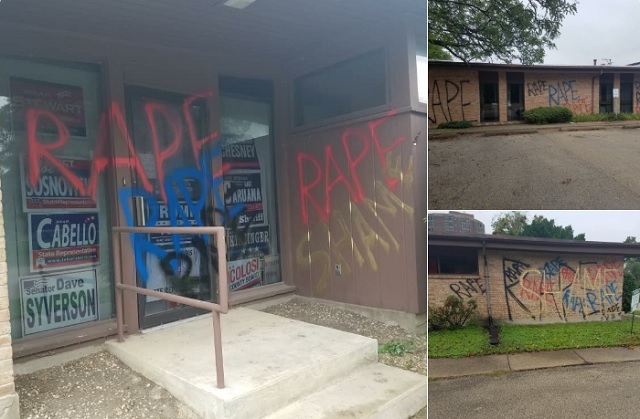 The Winnebago County Republican headquarters was vilely defaced in the wake of Judge Kavanaugh's hearings and the national media couldn't care less.

[UPDATE: Leftist Arrested For Vandalizing GOP HQ With 'Rape' After Doing Wild Interview With Local Media]

From RRStar:

ROCKFORD — The Winnebago County Republican Headquarters was vandalized with sprawling spray paint of the words "rape" and "shame" all across the building at 515 N. Court St. downtown.

Rockford police officers at the building said the graffiti was spotted by an officer on patrol shortly before 10 a.m. Sunday.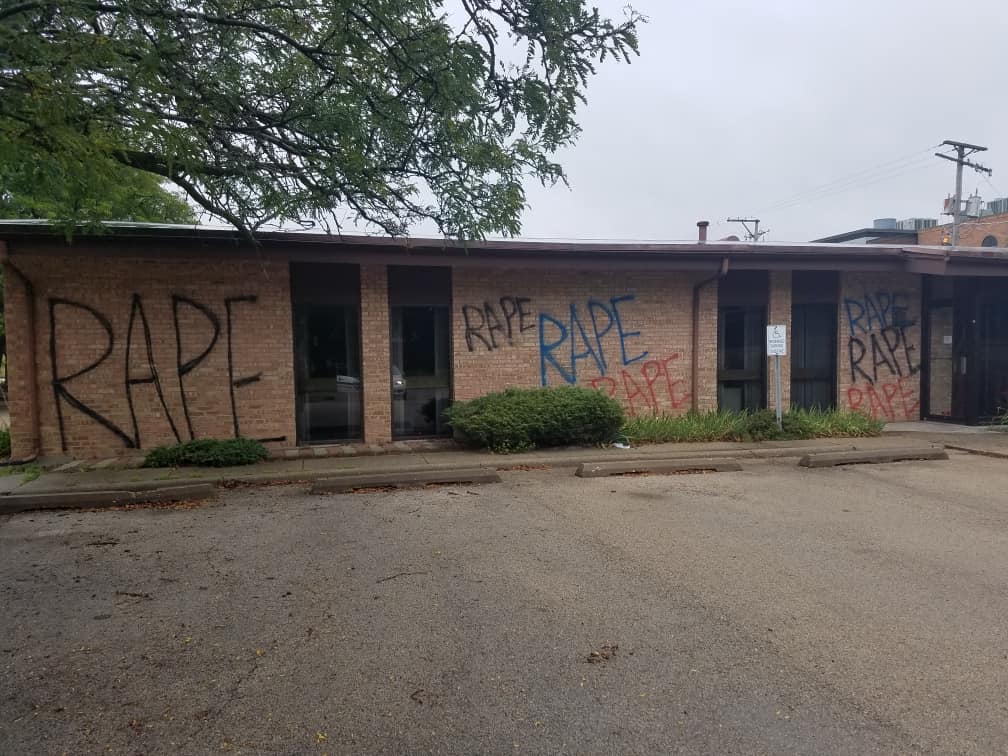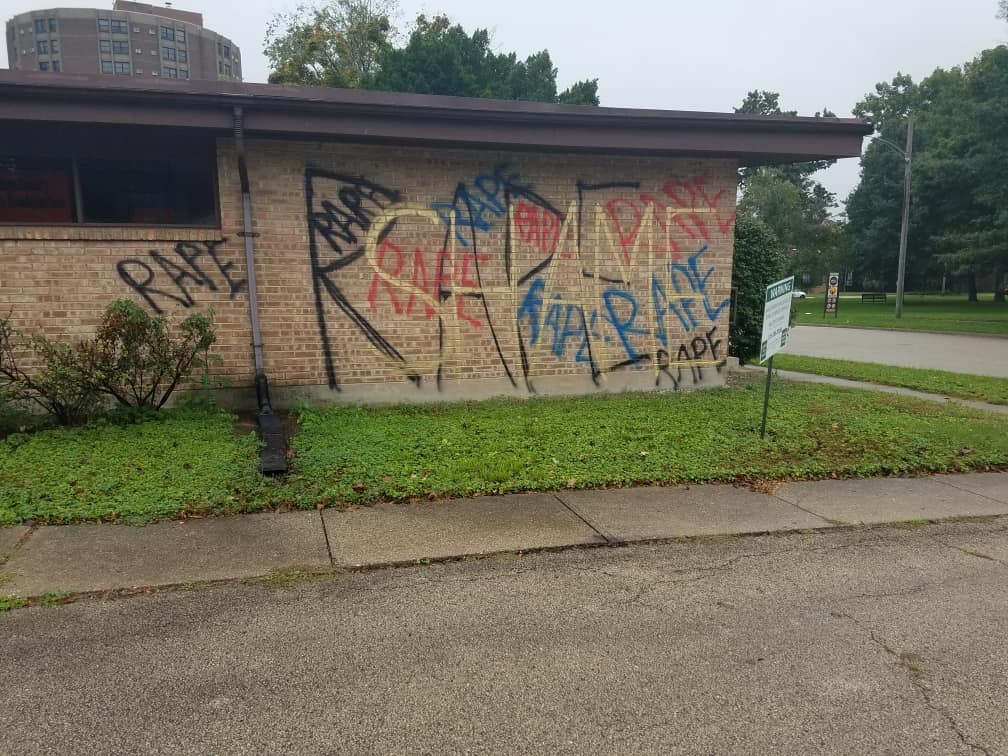 "I hope whoever is responsible for this will be brought to justice," state Rep. John Cabello, R-Machesney Park, wrote on his Facebook page. "You are a coward for doing it unless you come forward!"

[...]The vandalism also included "9/27/18," the date of a contentious Senate hearing over allegations of sexual assault against Judge Brett Kavanaugh, President Donald Trump's nominee for Supreme Court Justice. Christine Blasey Ford, professor of psychology at Palo Alto University and a research psychologist at the Stanford University School of Medicine, accused Kavanaugh of sexually assaulting her in 1982.
Rep. Cabello's post:



A search of Google News shows the story was not picked up by a single national media outlet.

Earlier this year, a brick was thrown through the window of the Nebraska Republican Party's headquarters in Lincoln, Nebraska and "ABOLISH ICE" was spray-painted on the sidewalk.



In another similar act of suspected political terrorism, the Orange County Republican Party headquarters in October 2016 was firebombed and "NAZI REPUBLICANS LEAVE TOWN OR ELSE" was painted along with a swastika on an adjacent building.



The modern left is a hate movement seeking to destroy and tear down everything our ancestors created.



As President Trump said at his rally in West Virginia on Saturday to encourage Republicans to get out and vote in the midterms in November: "Your ancestors did not pour out their blood, sweat and tears so that we could sit at home while others try to erase their legacy and destroy our proud American heritage."



Follow InformationLiberation on Twitter, Facebook, Gab and Minds.