Alex Jones Confronts CNN's Oliver Darcy: 'You're An Anti-American, Anti-Free Speech Coward!'
Chris Menahan
InformationLiberation
Sep. 05, 2018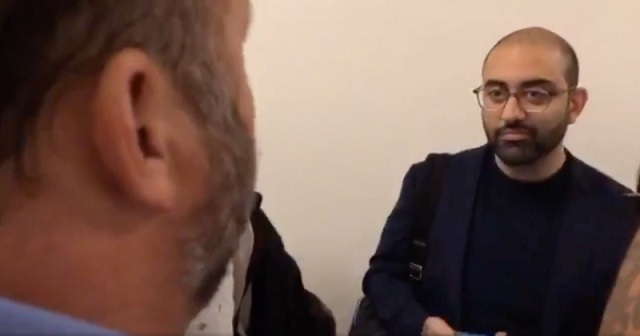 Infowars founder Alex Jones confronted CNN's chief censorship advocate Oliver Darcy on Wednesday outside the Senate Intelligence Committee's hearings with Facebook and Twitter.

Jones lambasted Darcy as an "anti-American, anti-free speech coward."

"You are the definition of a fop," Jones said. "You are the definition of a fraud. You're a charlatan that goes around lying about people to destroy the First Amendment. You are a congenital liar."

"Listen man, everybody knows who you are," he said. "Look at you, you and Stelter get force fed by Twitter, and get like a hundred retweets, because CNN is a joke. CNN's like government cheese. It literally is just force fed to everyone everywhere, everyone is sick of it. Itís force fed in public schools, force fed in bars, in hotels, making you sit there and watch it."


Darcy had no response, "save his occasional whimpers," as Infowars reports.

Jones also confronted Senators Marco Rubio and Ron Wyden:



Follow InformationLiberation on Twitter, Facebook, Gab and Minds.