Russian Firm Savages Mueller For Trying To Hide Evidence Using 'Fake Law'
Chris Menahan
InformationLiberation
Jun. 15, 2018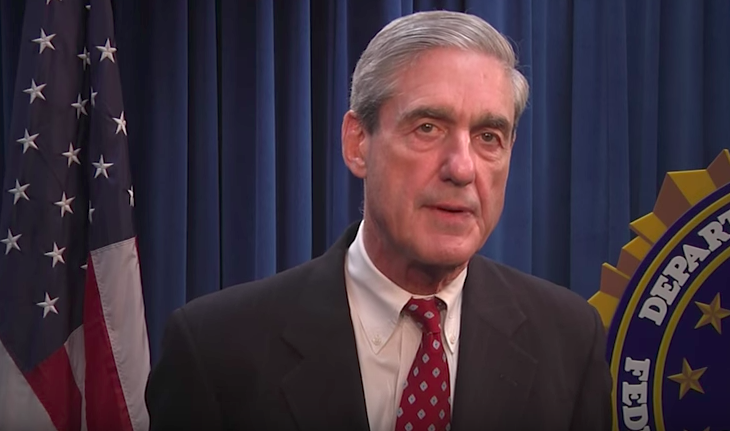 Accused Russian troll farm Concord Management and Consulting responded to special counsel Robert Mueller's attempt to hide the evidence against their firm by mocking Mueller for using "fake law," which they say is "much more dangerous that fake news."

Mueller tried to prevent Concord's US-based attorneys from viewing the evidence against their Russian clients by claiming it would endanger America's "national security" and imperil ongoing investigations.


From the Washington Times, "Russian firm indicted by Mueller's team blasts 'unlawfully appointed' special counsel":

Attorneys for one of the Russian firms charged with meddling in the 2016 U.S. presidential race lashed out at special counsel Robert Mueller on Thursday in response to his request for a protective order guarding the government's evidence.

Mr. Mueller asked a D.C. federal judge on Tuesday this week to authorize a protective order covering huge amounts of data gathered by government prosecutors in their case against the firm, Concord Management and Consulting LLC, with the hopes of keeping the evidence from being shared with its co-defendants, including 13 Russian nationals and two other companies charged in February as part of the special counsel's probe.

Responding to Mr. Mueller's request for a protective order, attorneys for the firm accused the "shameful" special counsel of being "unlawfully appointed" and overseeing a "disingenuous mess."
"Having produced not one iota of discovery in this criminal case, the unlawfully appointed Special Counsel requests a special and unprecedented blanket protective order covering tens of millions of pages of unclassified discovery," Concord's attorney Eric Dubelier wrote in an opposition brief filed on Thursday.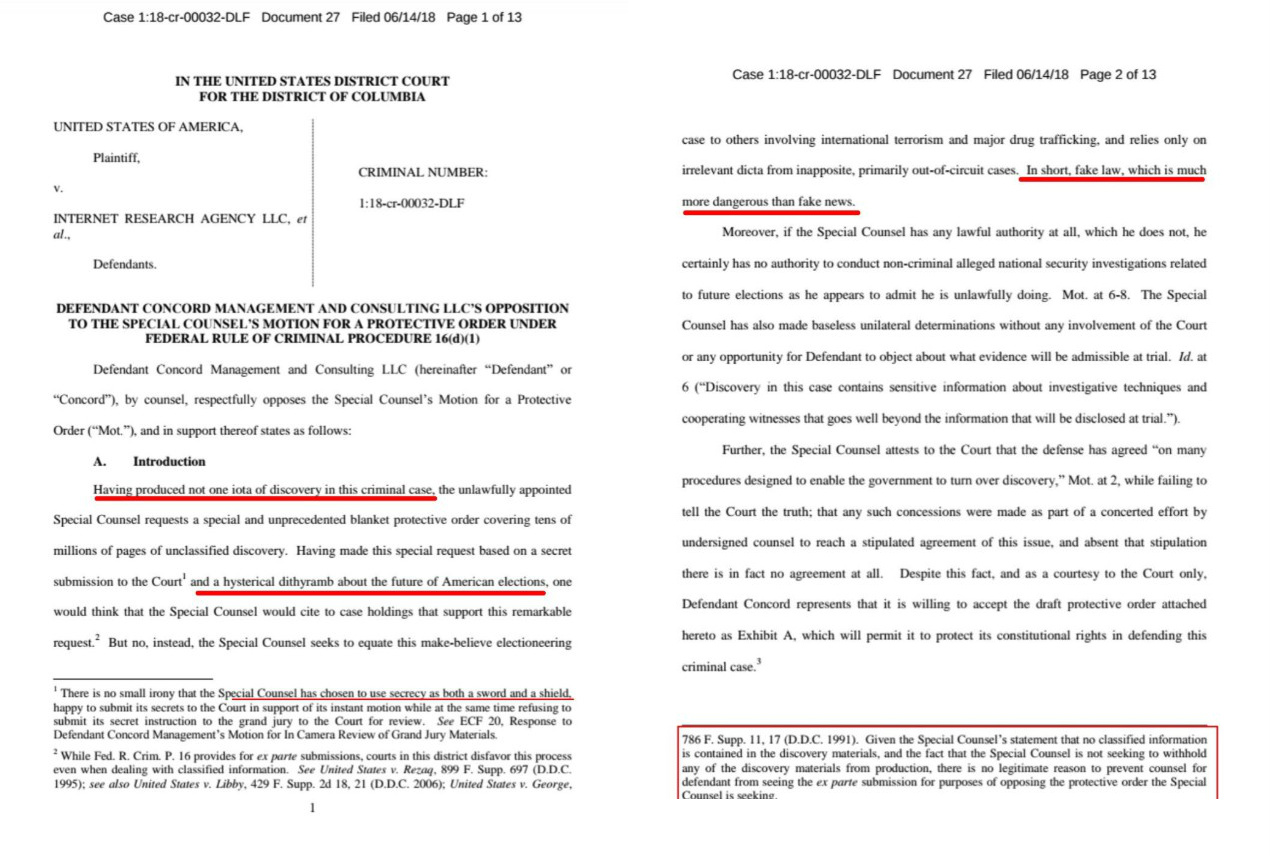 "Having made this special request based on a secret submission to the Court and a hysterical dithyramb about the future of American elections, one would think that the Special Counsel would cite to case holdings that support this remarkable request. But no, instead, the Special Counsel seeks to equate this make-believe electioneering case to others involving international terrorism and major drug trafficking, and relies only on irrelevant dicta from inapposite, primarily out-of-circuit cases," Dubelier said.

"In short, fake law, which is much more dangerous than fake news."

"The Special Counsel's requests are fashioned to deal with problems of his own making," Dubelier said. "He alone decided who and when to indict. There are no statute of limitations issues apparent from the face of the Indictment. He chose to indict a case while his investigation was apparently ongoing. He must deal with the consequences or he can dismiss the case."

It's absolutely embarrassing for Mueller to claim there's a "national security" interest in protecting alleged Russian trolls who shared memes on Facebook and Twitter from being exposed. This case, like the rest of them, is a total fraud.

Follow InformationLiberation on Twitter, Facebook and Gab.