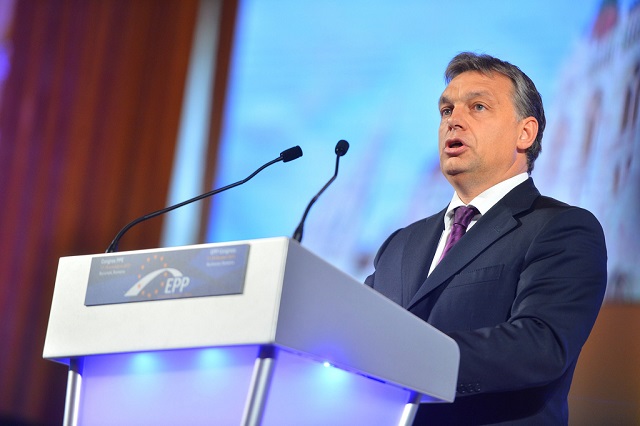 Hungarian Prime Minister Viktor Orban declared an end to "the era of liberal democracy" on Thursday during his inaugural address and said Hungary will fight to protect its Christian culture and its borders.

From The Hungary Journal:

Hungary will continue to oppose mandatory migrant quotas, stand up for Europe's Christian culture and fight to protect its borders, Prime Minister Viktor Orban said in his inaugural address to parliament on Thursday. The prime minister discussed sovereignty, demography and economy too in his speech.

Hungary's new parliament re-elected Viktor Orban, the leader of the election-winning Fidesz party, as prime minister. Orban, who is embarking on his fourth term in office, was elected with 134 votes in favour and 28 against. After the election, Orban took his oath of office.

"Thousands of paid activists, bureaucrats and politicians are working in Brussels today to have migration declared a basic human right. This is why they want to take away our right to decide for ourselves whom to take in."
Orban said his government wants a strong Europe, peace and to reach mutually beneficial agreements with the European Union.

"Now that I've taken my oath, I reaffirm to every single member of the nation, all fifteen million Hungarians ... that all my actions will be dedicated to the service of our nation and country, the Hungarian people, Hungarian interests and Christian values."

Orban pledged to govern "a sovereign Hungarian state of free Hungarians".

"We must live with the confidence and dignity of a country that understands that Hungarians have given more to the world than that which they have received."

"The era of liberal democracy is over."
Good riddance.

Follow InformationLiberation on Twitter, Facebook and Gab.