Trump Attacks 'Putin, Russia and Iran' for Backing 'Animal Assad' After Alleged 'Chemical Attack'
Chris Menahan
InformationLiberation
Apr. 08, 2018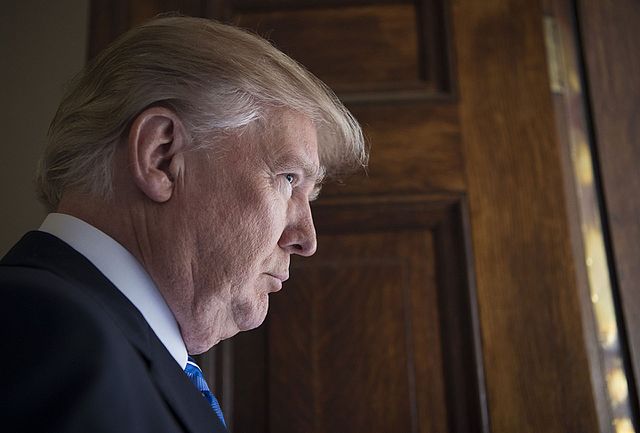 Just days after the "novichok" nerve agent attack in the UK -- which was blamed on Russia without evidence -- was exposed as a fraud, there's been another alleged "chemical attack" in Syria.

There's been multiple similar alleged gas attacks over the last few months, though this time Trump took to Twitter to blame Israel, er "America's" enemies for the alleged attack.



From CBS News:

WASHINGTON -- President Trump responded Sunday to reports of a suspected chemical attack in the Syrian city of Douma, blaming Syrian President Bashar Assad and his international allies for the apparent attack that left dozens dead and hundreds injured. In some of his most critical comments directed at Russian President Vladimir Putin to date, Mr. Trump threatened that there's a "big price ... to pay" for those backing the Assad regime.




Syrian opposition activists and rescuers said Sunday that a poison gas attack on the rebel-held town of Douma near the capital of Damascus killed at least 40 people. The alleged attack has been denied by the Syrian and Russian governments. Russia is Syria's closest ally and has a major military presence in the country.

Reports of the latest attack, which appeared to target civilians and young children, could not be independently verified.

Mr. Trump called out Putin along with the leadership in Iran for backing Assad, who he referred to as "Animal Assad." Mr. Trump ordered missile strikes on a Syrian airbase in response to another chemical attack in 2017.
The rebels have been caught staging such attacks time and time again, as has ISIS.


The US has repeatedly said they'll overthrow Assad if he uses chemical weapons, so the rebel terrorists use chemical weapons or stage such incidents to get the US to intervene. We've been through this song and dance 100 times and it's really getting old.


Russia said last month the Syrian rebels were planning to "stage" a chemical attack (which the Russian embassy in Canada highlighted again today on Twitter):


General Mattis quietly admitted on Feb 2, 2018, the same day the Nunes memo broke, the US had no evidence Assad used sarin gas in the previous alleged attack which Trump used as an excuse to bomb Syria.


They have ZERO evidence now and are simply running with some video from the untrustworthy "white helmets" which Russia insists is "fake news."

CBS continues:

Sen. Lindsey Graham told ABC that this was a "defining moment" for the president.

"He has challenged Assad in the past not to use chemical weapons," said Graham. "If it becomes a tweet without meaning, then he's hurt himself in North Korea. I he doesn't follow through and live up to that tweet, he's going to look weak in the eyes of and Russia and Iran."

Graham urged Mr. Trump to "show a resolve that Obama never did to get this right."
You need to throw your presidency away on another Middle East war to "live up to your tweet," Mr. President!

A suspected closeted homosexual who is likely being blackmailed by a foreign power insists it!



The Democrats, a.k.a. "The Resistance," are also totally on board (imagine my shock!):



No one voted for these stupid f***ing wars. Trump spoke out against them last Tuesday and said he wants to get along with Russia and pull out of Syria:



One day later it was reported an "exacerbated" and "frustrated" Trump reluctantly agreed to keep troops in Syria after pressure from the Pentagon.


Days later, there's this conveniently timed attack and he's giving lip service to this crap without even a shred of evidence.


Is Trump being held hostage by the deep state? What the hell is going on here?



Follow InformationLiberation on Twitter, Facebook and Gab.