'Exacerbated,' 'Frustrated' Trump Agrees to Keep Troops in Syria After Pressure From Pentagon
Chris Menahan
InformationLiberation
Apr. 06, 2018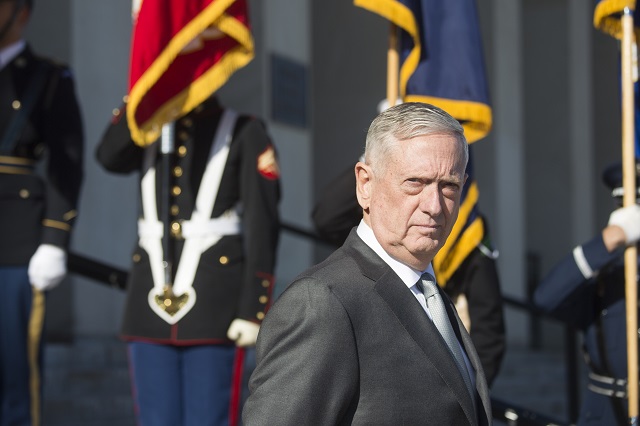 Despite President Trump saying last week he expects to pull all US troops out of Syria "very soon," Pentagon officials reportedly pressured him into keeping our troops in place with no time table for withdrawal.

From NBC News:

WASHINGTON — President Donald Trump reluctantly agreed in a meeting with his national security team Tuesday to keep U.S. troops in Syria for an undetermined period of time to defeat ISIS, but pressured them to end U.S. involvement in the conflict as soon as possible, a senior administration official said Wednesday.

The official described Trump as frustrated and exasperated with the situation and the answers he was getting from his team.

"He wasn't thrilled about it, to say the least," the official said.

Defense Secretary James Mattis and other top officials made the case to Trump that the fight against ISIS was almost finished but a complete withdrawal of U.S. forces at this time would risk losing gains the U.S. has made in the fight, the official said.

Mattis told the president the Pentagon was already reducing the number of U.S. forces and would continue to do so. When his advisers told him they needed more time to complete the mission and secure the gains they've made, Trump demanded to know how much longer, the senior administration official said.

"If you need more time, how much more time do you need? Six months? A year?" he asked, according to the official.

His team said they couldn't put a time frame to how long it will take to defeat remaining ISIS forces and train local forces to maintain their gains after the U.S. leaves.

The official said Trump "wasn't thrilled about that either," but agreed to give the effort more time when advisers reminded him that he has criticized setting arbitrary deadlines in military operations, particularly withdrawal, in the past.
Note, these Pentagram cronies appear to now be leaking the details of America's strategic military operations to the press.

As to Syria, the Pentagram wants regime change. Assad and the Russians destroyed ISIS after President Trump gave the go ahead for them to wage total war immediately after taking office. There's no risk of them returning if the US leaves.

Follow InformationLiberation on Twitter, Facebook and Gab.