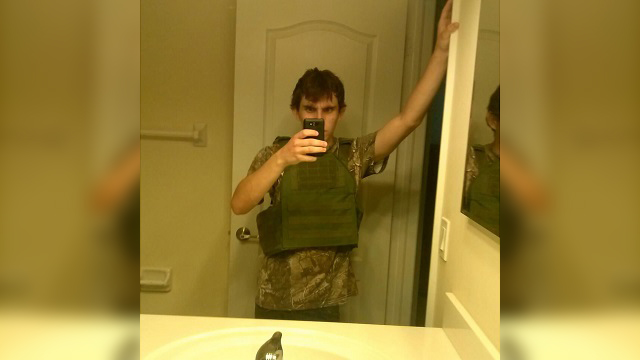 Instagram chat logs from confessed school shooter Nikolas Cruz show he "repeatedly espoused racist, homophobic and anti-Semitic views" and said he was "glad" he never met his own mother because she "was a Jew," CNN reports.

From CNN:

CNN, investigating comments the shooter may have left on a now-deleted YouTube channel, was added to the private Instagram group by one of the active members in it. The responding group members, who appear to be younger than 18, have refused to confirm their identities to CNN on or off the record.

When asked for comment or whether they knew about the private chat group, the FBI directed CNN to the Broward County Sheriff's Office.

Most of the conversation in the group since Cruz joined around August 2017 is between six people -- including Cruz.

... In one part of the group chat, Cruz wrote that he hated, "jews, ni**ers, immigrants."

He talked about killing Mexicans, keeping black people in chains and cutting their necks....

Cruz said he hated black people simply because they were black; Cruz hated Jews because he believed they wanted to destroy the world.

...The bio on one of his Instagram accounts read, "annihilator."

At one point in the chat, he wrote, "I think I am going to kill people." After a member told him not to say things like that, he said he was just playing.

During one of the anti-Semitic rants in the chat, Cruz spoke of his birth mother, saying, "My real mom was a Jew. I am glad I never met her."
"There are no indications in the group chat that any member, including Cruz, is or was part of a white nationalist or white supremacist group," CNN reports.

The FBI was directly tipped off on January 5th that Cruz had a desire to kill people, was amassing guns, making disturbing social media posts and potentially wanted to conduct a school shooting, but they failed to follow it up.

According to the New York Post, deputies had visited his home 39 times in only seven years.



Follow InformationLiberation on Twitter, Facebook and Gab.